Fenton Art Glass, handcrafted in America for 100 years, invites you to...
Enjoy THREE FABULOUS hours of FENTON! Destined to be a ONCE-IN-A-LIFETIME experience, QVC will broadcast LIVE from the grounds of the Fenton Art Glass Company as part of our 100th anniversary celebration!
---
You won't want to miss this memorable event, sure to be filled with exciting moments and magnificent glass.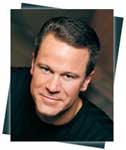 Mark your calendar, and plan to join George Fenton and David Venable LIVE from Fenton and enjoy three hours of magical Fenton moments.

One day, ONCE-IN-A-LIFETIME! Tuesday, August 2, 10:00am to 1:00pm ET

Celebrate 100 years of Fenton Art Glass and treat yourself to that special piece!

For a PREVIEW of the SHOW and selected pieces…
Remember, you can shop for Fenton exclusives on QVC ANYTIME by visiting www.qvc.com