Fenton Art Glass, handcrafted in America for 100 years, invites you to...

Enjoy THREE FABULOUS
hours of FENTON!
---
Mark your calendar and plan to join George Fenton for some exciting Fenton moments. Brew a pot of coffee, set your alarm clock and get ready to rise and shine with George, then take a nap and come back again for lunch!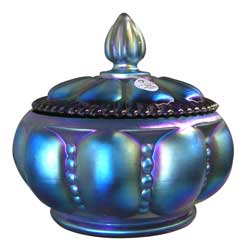 One day, two shows, what fun!
Saturday, October 8
1:00am to 2:00am ET - Museum Show
and Noon to 2:00pm ET
Celebrate 100 years of Fenton Art Glass and treat yourself to that special piece!
For a PREVIEW of the SHOW and selected pieces…
Remember, you can shop for Fenton exclusives on QVC ANYTIME by visiting www.qvc.com