Fenton Art Glass, handcrafted in America for 100 years, declares...
No more neckties!
---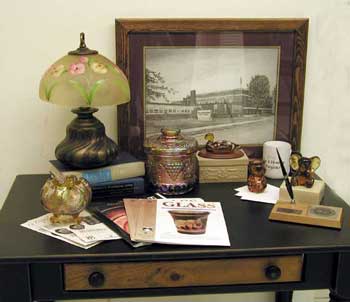 Father's Day is Sunday, June 19th. Dad deserves love, recognition, royal treatment, and not one more necktie! Give Dad a gift with everyday function, lasting value and heirloom potential, a piece of handcrafted Fenton art glass. Start or continue a Fenton collecting tradition with Dad.

Don't keep your Fenton locked in a cabinet…share Fenton with friends and family.

To see more Autumn Gold selections…

For all of your Fenton needs shop online with an authorized Fenton dealer today, or click here to find a dealer near you.

Entertain with family, friends and Fenton!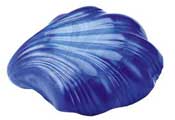 Periwinkle is handcrafted in an historic color rarely made by Fenton - a vivid opaque blue that ranges from light to dark within each piece. To give or to own the 5 1/2" Periwinkle Blue Shell Dish...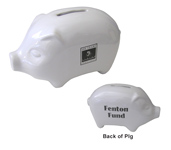 Save your pennies! To give or to own the whimsical 3 1/2" Fenton Piggy Bank...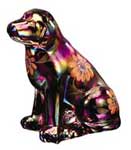 Exquisitely perfect in every detail, this 4" Amethyst Carnival Puppy