Fenton Art Glass... Handcrafted in USA...
Tell Mother she's priceless with Fenton Tulip Delight
---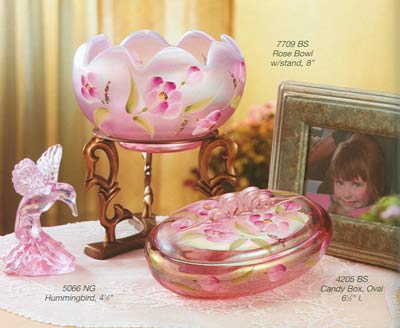 Mother's Day is Sunday, May 8, and Fenton is ready with gifts she'll cherish. The color pink represents love, joy, sweetness, happiness, affection and kindness, and the tulip represents perfect love. Give Mother handpainted flowers that will last forever and start a collecting tradition with a Fenton heirloom piece.

Tulip Delight - each piece is handpainted in painstaking detail, and signed with pride by the artist who completes it.
For a closer look at selected Rosemilk...

For all of your Fenton needs shop online with an authorized Fenton dealer today, or click here to find a dealer near you.
Fenton…artful celebrations.