Fenton Art Glass, handcrafted in America for 100 years, reminds...
Halloween will soon be here!
---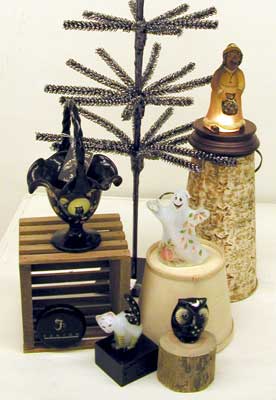 It's almost time for tricks or treats, so be careful when you open the door…
Who knows what fair or frightful fate awaits! The Halloween magic continues with sparkly decorations, Swarovski crystals, glitter and handpainted details embellishing Fenton Halloween favorites.
Enjoy Fenton at Halloween and year round – it's the second most celebrated holiday after Christmas!
To see more detail on the Fenton Halloween favorites for 2005...
For all of your Fenton needs shop online with an authorized Fenton dealer today, or click here to find a dealer near you.