Fenton Art Glass, handcrafted in America for 100 years, suggests...
Enjoy Holiday Baking with Fenton's Frosty Friends!
---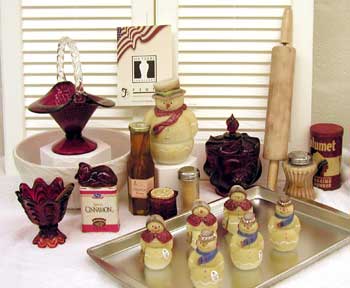 There's nothing quite like a warm kitchen filled with the scents of holiday baking. Honey-toned treats emerge piping hot from the oven and the scent of cinnamon pervades the air. Warm your holiday spirits with Fenton's sweet-as-pie Frosty Gingerbread Friends, Nutmeg, Cinnamon and Molasses, and capture the warmth of the season forever.
To learn more about Frosty Gingerbread Friends...
Melt the ice with good friends, cookies, conversation, family and Fenton!
For all of your Fenton needs shop online with an authorized Fenton dealer today, or click here to find a dealer near you.