Fenton Art Glass, handcrafted in America for 100 years, celebrates...
Chocolate glass - rich, creamy, deliciously decadent but without the calories!
---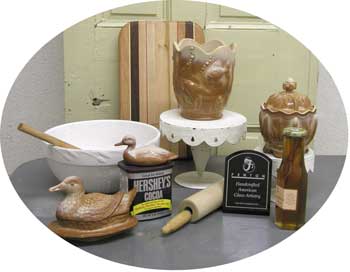 Creamy Chocolate glass – it's good enough to eat! Rich Chocolate glass ranges in color from a deep mocha to a milky cocoa, and folks want it any way they can get it. Dating back to 1907 at Fenton, Chocolate glass has been specially reissued to celebrate our 100th anniversary; response has been so great that even more pieces are in the making.
Much like homemade cookies, no two pieces of Chocolate glass are ever exactly alike, making each and every piece a unique work of glassmaking artistry. Don't wait another hundred years to get a piece of chocolate!
Fenton – all the pleasures of Chocolate, without the guilt!
To see more information on the newest offerings in Chocolate...

For all of your Fenton needs shop online with an authorized Fenton dealer today, or click here to find a dealer near you.