Basket Handler Marks
Attaching basket handles requires a great deal of skill. There's less than 30 seconds to attach and shape a handle before the glass cools down and is no longer workable.
In the 1950s, company President Frank M. Fenton and his brother Bill Fenton, Vice-President, decided that each Fenton basket handler should have a distinctive mark so collectors could identify the artisan who created their basket.
These marks are impressed at the base of each side of the basket handle. We currently have five skilled basket handlers at Fenton. Featured below are our handler's marks, accompanied by their employment dates. For more information on creating Fenton handles, click here.
To read about Fenton's first basket handler, Frank O. Myers, click here.
To see the production steps involved in making our 6" 2010 Spring Family Signing Event Exclusive Rosalene Basket, click here to download the basket production PDF.
Handler's Marks from 1907-Current:

Apprentice Mark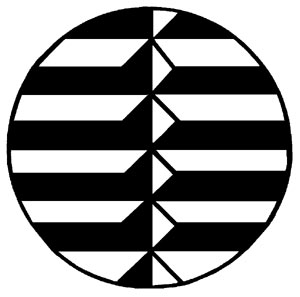 Jon Anderson
1992 - 2011

Donald Badgley
1956 - 1978

Ron Bayles
1956 - 1997

Fred Bruce
1953 - 1990

Bob Buchanan
1990 - 2004

Rob Camden
1998 - 2003

D. Austin Dallison
1933 - 1982

Terry Deuley
1989 - 1999

Floyd Duff
1962 - 1978

Ronald Farley
1993 - 2004

Edwin J. Garber
1957 - 1968

Brian Green
1986 - 2011

Tom Ingram
1996 - 2011

Lloyd Lauderman
1953 - 1993

Frank O. Myers
1932 - 1962

Andy Newland
1986 - 2007

Robert Oliver, Sr.
1957 - 1995

Greg Parsons
2000 - 2001

Bob Patterson
1973 - 1996

J.R. Phillips
1986 - 1995

Jim Ralston
1992 - 2005

Peter K. Raymond
1907-1913 & 1921-1964

Matt Stanley
2000 - 2001

Delmer Stowasser
1965 - 1990

Junior Thompson
1957-1977 & 1990-93

Dave Vincent
1964 - 2005

Frank Workman
1996 - 2011

Butch Wright
1973 - 2011