Fenton Art Glass Presents. . . July 4th Specials and NEW Limited Editions!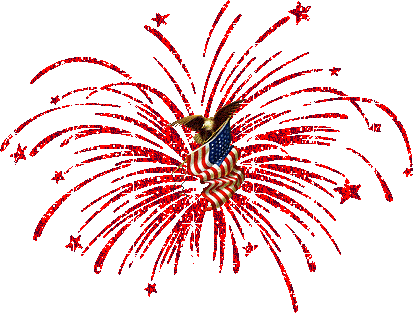 Celebrate July 4th with these sizzling July 4th jewelry specials!
Enjoy special discounts on these select items! We offer these lovely handcrafted pendant necklaces and bracelet selections from our remaining inventory. Each Fenton Art Glass Made in America pendant bears the signature of handcraftsmanship; those slight variations that convey distinction, character and charm. Many of Fenton's unique glass colors and historic treatments were used to create these pendants, which range from 1" to 1-1/4'' in length. Pendants with a hand applied decoration were designed by Truda Mendenhall and are initialed by the artist who completed it. The unique glass designs were created by Jena Lane Blair. Bracelets include an extender chain and will accommodate most wrist sizes up to 8". There is just one available of each item shown below. . . while supplies last!
Bracelets are $45 each + $3.50 shipping via USPS for one bracelet (free shipping for two or more). Necklaces are $70 each with free shipping. Please specify the item# and/or name of the item when you email your order to chill@fentonartglass.com (see details below on placing your jewelry order).
Shown at right, l-r:

11570LBM18 - Trails of Turquoise Pendant
Brown Leather Braid Bracelet with antique silver finish fittings. This pendant features hand applied threads of turquoise glass which create a one-of-a-kind pattern against the reactive ivory glass... truly unique! This pendant is interchangeable with lobster clasps for easy removal from the bracelet.

LB2018J1 - Albuquerque Pendant
Brown Leather Braid Bracelet with antique brass finish fittings. Threads of turquoise on a rich brown
background create a beautiful effect. This pendant
is interchangeable.

11602LBJ18 - Ebony Garden Pendant
Black Leather Bracelet with antique brass finish fittings. Ebony Garden features striations flowing through the ivory glass. The hand applied floral decoration reminded Truda of a favorite art work in her grandmother's home. This pendant is interchangeable with lobster clasps.

11562LB1 - Tranquil Pond Pendant
Black Leather Bracelet with antique pewter finish fittings. Still pools of blues and greens with golden accents and antique pewter floral accents.


While Supplies Last Leather Bracelets
$45 each + $3.50 shipping.
While Supplies Last Necklaces, $70 each + free shipping via USPS. Shown at left, l-r:

11579M18 -Cattails & Dragonflies Pendant Necklace

Black and beige accents on antique brass finish chain. The last light of a summer day is captured forever in this beautiful design inspired by enjoyable times spent sitting on a dock, feeding the fish and watching the dragonflies.

11489MN18 - Broadway Pendant Necklace
Black and antique silver accents on antique silver finish chain. The Broadway Pendant is handcrafted in a velvety black glass covered with pure silver threads and encased in clear glass. Perfect for everyday or a special night on the town!

11583M18 - Springtime Dandelions Pendant Necklace
Silver flower and dragonfly accents on silver finish chain. Recall happy memories of blowing dandelions when you wear this lovely necklace. Floral and dragonfly charm accents complete this silver plated necklace.

HOW TO ORDER:
Please send all orders via email to: chill@fentonartglass.com

You'll receive a confirmation email. Please include a daytime phone number, item#, name, price (shown in red) and the quantity you wish to order, though in many cases just one may be available.

Orders above $50 receive free shipping via USPS. A $3.50 shipping charge will be added to all orders $50 and under. Orders are longer processed online.
---
NEW Limited Editions from Fenton Gift Shop. . .
We are pleased to offer new Limited Edition selections for pre-orders. Each piece features a hand painted design and will be signed, numbered and dated by one of our talented designers. These Limited Edition pieces were all handcrafted by Mosser Glass, using the Fenton moulds, exclusively for the Fenton Gift Shop.
The whimsical Alley Cat has been one of Fenton's most popular items since it was first made in 1970. This mould originated during the 1920s at the U.S. Glass Co. plant in Tiffin, Ohio. Fenton acquired the mould in the mid-1960s. Since that time, Fenton has made the Alley Cat in many different colors and decorative treatments, and each has been greeted with much enthusiasm by Fenton collectors, who just can't get enough of the Alley Cat's characteristic grin. This 11" Cobalt Blue Alley Cat Figurine features a "Swan Family" design by Michelle Kibbe. Her hand painted details are meticulous and capture the swan's graceful beauty. A large swan is on one side and the other side depicts a nest with a cygnet and another Swan. Michelle added details to the eyes and as always, the face has that mischievous smile.
Did you know. . . You've probably heard the story of the Ugly Duckling, and it's true! Baby swans, or cygnets, aren't as cute as goslings or ducklings. They have gray or brown feathers until they're about two years old, but they grow up to become the most beautiful of all waterfowl. Adult swans usually have pure white feathers and a long, graceful neck. Each Swan Family Alley Cat Figurine is $195.
This 5.75" Black Ghost Figurine will make a great addition to your Halloween display! Designed by Michelle Kibbe, each figurine sports spider webs and a dangling spider, as well as a mystical looking black feline with a large golden full moon in the background. Michelle added decorative accents like the scrollwork, leaves and golden-yellow polka dots. Note the brightly colored cap on the ghost's head! Each Spiderweb Kitty Ghost Figurine is $115.
Pre-orders for the Swan Family Alley Cat and Spiderweb Kitty Ghost Figurines will be accepted until midnight (ET) on Monday, July 2, 2018. To pre-order these Limited Editions, please contact Fenton Gift Shop at 1-800-319-7793, ext. 342 or email purchasing@fentongiftshop.com and include the names of the items you want to purchase in the subject line as well as your full name and daytime phone number.
What a statement this Limited Edition will make when display in your home! The focal point of this 11" tall Opal Satin Vase is an impressive Rainbow Trout. Michelle Kibbe's talent shines with each brushstroke. A Rainbow Trout jumps out of the water to snatch an insect. Michelle created a wonderful lake scene as the background. Lush greenery, serene waters and a beautiful blue sky encircle this vase. Each Rainbow Trout Vase is $180.
Here's a cute take on our 3.25" Dinosaur Figurine, handcrafted in Opal Satin. Michelle Kibbe used the soft hues of aqua blue with greenish-yellow color dot accents for this delightful hand painted design on this figurine. The expression on the face is sure to make you smile! Each Baby Blue Dinosaur Figurine is $75.
Pre-orders for the Rainbow Trout Vase and Baby Blue Dinosaur Figurine will be accepted until midnight (ET) on Wednesday, July 4, 2018. To place your pre-order for these Limited Editions, please contact Fenton Gift Shop at 1-800-319-7793, ext. 342 or send an email purchasing@fentongiftshop.com and include the names of the items you want to purchase in the subject line as well as your full name and a daytime phone number.
---
Fenton Gift Shop
Browse Fenton Gift Shop for
gifts for any occasion or treat yourself! Choose from vintage and new Fenton Art Glass, including one-of-a-kind creations and limited editions. We also have our remaining inventory
of handcrafted Fenton jewelry
as well as new earring styles. Choose from a variety of handcrafted figurines, baskets, vases, Iceberg paperweights, Lighthouse fairy lights, and more, including Fenton logo pens!

Fenton Gift Shop is located at

2242 Williams Hwy., Ste. 108, Williamstown, WV 26187 (State Route 14 in Boaz, just five minutes from the original Fenton Art Glass factory site).

Phone: 800-319-7793 or
304-375-7772

Hours: 10 a.m.-4 p.m. ET Tuesday - Saturday


Visit Fenton Gift Shop on July 4th, mention this newsletter and receive a 20% discount (in-store only) on any two items!

FENTON GIFT SHOP will be open from 10-4 on July 4th!

800-319-7793 or 304-375-7772

Open 10 a.m.-4 p.m. (ET) Tuesday - Saturday
---
Glass Identification Requests. . .
We no longer have staff to research inquiries about glass: value, history, identification, etc. Reference books on Fenton Art Glass do not include current price guides. We suggest you contact your local antiques dealer, the local library, or one of the collector clubs: http://www.fentonartglass.com/collectors. The Williamstown Antique Mall (local) may also provide assistance: 304-375-6315 or email: antiquemall@suddenlinkmail.com. A piece like yours may be listed on eBay, which can provide current pricing information. Otherwise, please send email inquiries about glass "production" to: askfenton@fentonartglass.com
---
Fenton Art Glass
eBay Auctions. . .
Here's your opportunity to own a beautiful "one-of-a-kind" art glass creation or unique item of Fenton history through our weekly eBay auctions.
These Fenton Art Glass eBay auctions will end at 2 p.m. (ET) on Wednesday, July 4
Items featured this week. . .
Favrene glass is a Fenton collector favorite, and artist Michelle Kibbe has created and hand painted a wonderful one-of-a-kind vase (9" tall). The vivid iridescent surface of Fenton's Favrene contrasts beautifully with Michelle's lush hand painted florals and green foliage that completely encircle the vase. The flowers have attracted a bevy of colorful butterflies, too, and you'll be delighted to see them, as every brushstroke is meticulously done. Fenton's Favrene is a special cobalt blue glass that contains pure silver in the glass batch. Special reheating techniques are needed to create the vivid iridescent surface that has made Favrene a "classic" Fenton glass color.

Here's a great opportunity to acquire two pieces of Fenton Art Glass history! The first 8" x 10" black-and-white photo shows the Fenton factory in Williamstown, West Virginia, as it looked in 1939. Note those "vintage" cars parked in front! The small brick building at the extreme left is the area where company president Frank L. Fenton and sales manager Robert Fenton had their respective offices. The second 8" x 10" black-and-white photo is an aerial view of the Fenton Art Glass Co. factory as it looked in April 1977. The tall brick stack of earlier times is gone, having been replaced by the black "scrubbers" seen in the right center area of the photo.

Here's a unique opportunity to acquire some Fenton history! These glass rods are color samples of Fenton glass from the 1960s. The rods were made under the direction of glass chemist Charles "Charlie" Goe, who was employed at Fenton from September 1, 1960 until his death at age 40 in October 1969. Charlie was a research chemist. In the 1960s, company president Frank M. Fenton was interested in having Fenton recreate historic glass colors such as Burmese from the 1880s, Bastow's opaque pink from about 1900, and Jacob Rosenthal's Chocolate from the earliest years of the twentieth century. Goe worked on developing these glass colors during his time at Fenton, and his greatest achievements were creating formulas for Fenton's Burmese glass and Rosalene glass. This assortment of 20 glass rod color samples includes the following: various hues of Chocolate (3), various hues of Burmese (3), Jonquil (1), Pekin Blue (1), Rosalene (1), opaque dark green (1), opaque red (1), various shades of blue (2), various shades of ruby (3), various shades of amber (2), dark transparent green (1), and amethyst (1). These glass rods were made by gathering a small quantity of glass from a "test pot" on a punty and rolling it on a steel plate called a marver. Because of the process used to make them, the rods will vary somewhat in length and in diameter; typically, each rod is slightly more than 2-1/2" long and about 1/4" to 3/8" in diameter. Each rod has a paper label that records a coded reference for the glass batch, the specific date (month, day and year), and whether the glass is unfinished ("unfin") or finished ("fin"). Unfinished means that the molten glass was taken from the pot, and the rod was created immediately. Finished means that the glass was taken from the pot, allowed to chill briefly, and subsequently reheated before creating the rod. These Fenton Art Glass eBay auctions will end at 2 p.m. on Wednesday, July 4, 2018.
---