Fenton USA Presents. . . Internet Special Limited Edition Paperweights
Here's a unique gift for someone special this holiday season or anytime
. . . a unique paperweight designed and handpainted by award-winning Fenton artist J. K. "Robin" Spindler. The flat paperweight is approximately
3-1/4" diameter and the standup version is 3-1/2'' diameter. Each paperweight is handcrafted in lustrous black glass with a satin finish.

Robin created silhouettes of a pair of deer and of a bear catching fish. She added airbrushed colors to resemble sunrise and sunset. Three paperweight styles are available: a stand-up version (Bear with orange sunset) and two flat paperweights (Bear with yellow sunrise and watchful Deer pair.)
Shown at right is the Watchful Deer paperweight.
Deer Paperweight - I7599BKHP2 - $49.50 Buy Now!

I8749BKHP1 - $49.50 Buy Now!

Robin numbered (1/20, 2/20, 3/20, etc.), signed and dated each paperweight "JK Spindler 2013" on the side

Just 20 of each design were made, so don't delay adding one of these unique pieces to your collection or as a gift!

Click on each image or Buy Now! for details and to order. Please note: These paperweights are only available via the Fenton web site as an online special.


I8749BKHP1 - $49.50 Buy Now!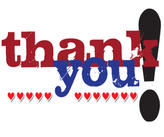 Fenton Gift Shop Customer Appreciation Event Nov. 9-10!
Visit Fenton Gift Shop during our Customer Appreciation Days this weekend! Click here for details on this upcoming event. Highlights for this November 9-10 event include a fine selection of Limited Designer Exclusives, Silent Auction collectibles, substantial storewide savings with minimal exclusions, a Family Signing Event on Saturday, Fenton jewelry specials, and a few Surprises!

In addition, the Fenton Gift Shop will have 13 Fenton display cases for sale when the shop opens on November 8th at 9 a.m. There will be seven large rectangular cases (40"w x 18"d x 73"h); three hexagonal cases (25"w x 21"d x 73"h); two premium cherry cases with rounded front (measurement similar to large rectangular); and one small rectangular case (26"w x 26"d x 72"h). Prices will be determined by the overall condition of each case. Please note: The buyer is fully responsible for the packing and transporting of any case(s) they purchase.

We value all our Fenton collectors and your patronage over the years and hope you can make it to the Fenton Gift Shop this weekend! Please note: Customer Appreciation Days 50% savings applies only to in-store purchases on November 9th and 10th.

Unfortunately, we know many of you will not be able to attend, so please keep watching for ongoing customer appreciation savings in your Fenton eNewsletter. We will be sharing new photos of remaining Fenton Gift Shop inventory as soon as possible through our Walgreens photo albums (explained in previous newsletters). Watch for photos of our Limited Designer Exclusives (at no discount) early next week....followed by many new photos at 40% savings through Walgreens albums...hopefully on Sunday, November 17th.

We realize this is not an ideal system for some of you. However, because we are sharing many group photos with thousands of Fenton online customers, it is impossible to email these photos to everyone. A photo sharing site like Walgreens, Walmart, Snapfish, etc. is the only way to share many photos with our customers who can't travel to the gift shop in West Virginia. Any website that allows us to share photos and photo captions (the image number) with our large e-newsletter list is going to require you to open an account. It's fast, easy, secure, and free to set up an account at Walgreens...only requiring a user name and password.
Fenton Glass Auctions Scheduled for 2014 . . .
Fenton Art Glass and the Fenton Gift Shop have scheduled three auctions during 2014 to sell more than 1,500 items of Fenton glass. Auction dates are: April 26, June 14 and July 26 at auctioneer Randy Clark's Dexter City Auction Gallery in Dexter City, Ohio. The June 14 auction will feature rare Fenton Carnival glass, while the April 26 and July 26 auctions will feature other Fenton glass from throughout the factory's 106 years of glassmaking history. Watch future eNewsletters for additional information and photos as they become available.

"Almost all of the glassware will come from the displays now in the Fenton Museum," said Fenton historian James Measell, who worked with Frank M. Fenton in the mid-1970s when the Fenton Museum was begun. "Frank purchased glass for the museum from private collectors and at auctions, and the museum contains a wide variety of Fenton glass, ranging from items dating back to 1907, rare Carnival glass and offhand ware from the 1920s to Louise Piper handpainted decorations and significant glass colors and decorative treatments from every decade of Fenton glass production. This auction sale will be one of the great events in Fenton glass history, I'm sure."

Founded in 1905, the Fenton Art Glass Co. began making glass in Williamstown on January 2, 1907. Glass production ceased in July 2011. The Fenton Gift Shop remains open, and its hours of operation are as follows:
November: Monday - Saturday 9 a.m.-5 p.m. and Sunday Noon - 4 p.m. and
December: Monday - Saturday 9 a.m. - 5 p.m. and Sunday Noon - 5 p.m.
---

Earn a FREE Limited Edition Fenton Bead with our Frequent Buyer Program. . .
Buy ten beads from one Fenton dealer or via the Fenton website and you'll earn a FREE limited edition bead. Shown at right are our latest Frequent Buyer Program limited edition beads: Rachel (Vasa Murrhina design by Jena Lane Blair) and Emily (handpainted design by Truda Mendenhall). . . perfect Fall fashion accessories! Each handpainted bead is initialed by the artist who completed it. These Frequent Buyer Program beads are limited to 100 each nationwide. Click here for details! Click here for sterling silver accessories, r 2013 Christmas collection or click here for the complete collection.
---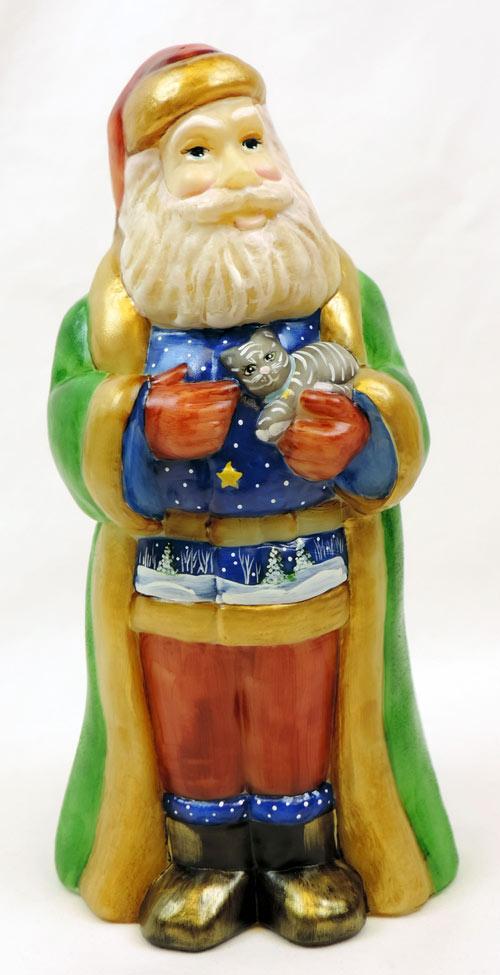 Find a Fenton Dealer. . . Though we continue to wind down the factory inventory, many authorized Fenton dealers around the country still have a nice selection of Fenton Art Glass AND many now carry the Fenton jewelry line! Click here to find a dealer near you!
Fenton eBay Auctions. . . Here's your opportunity to own a unique Fenton creation, including rare pieces, one-of-a-kinds and designer samples, through our weekly eBay Auctions! Items featured this week... include the Santa figurine shown here, as well as one-of-a-kind handpainted Mouse and Bridesmaid Doll figurines signed and dated by Kim Barley, Stars and Stripes Top Hat and a rare Cranberry Opalescent Hobnail Basket.
Be sure to visit us on Facebook and Pinterest!

Fenton Custom Designs for Beads. . .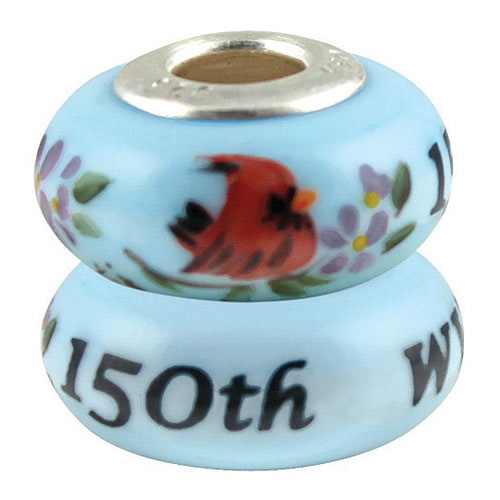 We've received many requests for specially designed beads. Most of these designs are "exclusive" to one retailer or organization, so we can not sell them on our website. Shown here is the West Virginia 150th Bead, available at several Fenton authorized jewelry dealers. If your group or store is interested in a custom designed bead, please call us for details at 1-800-933-6766, ext. 209. Click here to view the complete list of custom designed beads with contact info for the retailers or organization from whom you may purchase them. Please contact the retailer or organization listed beside each Custom Design bead. . . and be sure to say you saw it mentioned in the Fenton Newsletter!

HOT LINKS. . . Find beautiful Fenton glass selections via our website with these categories:
For questions or comments, please do not reply to this email. Instead, email: askfenton@fentonartglass.com.

This email has been sent to you because you have agreed to receive offers and information from the Fenton Art Glass Company. We respect your privacy and do not sell your personal information. For details, please review our privacy policy.

How to unsubscribe: If you prefer not to receive offers or information from Fenton Art Glass, please use this page to unsubscribe.

If you use a Challenge-Response system for email, please make certain that you can receive our email by adding askfentononline@fentonartglass.com to your Allow List.

For specific instructions for major ISPs, click here.

The sender of this email is the Fenton Art Glass Co., 700 Elizabeth St., Williamstown, WV, 26187