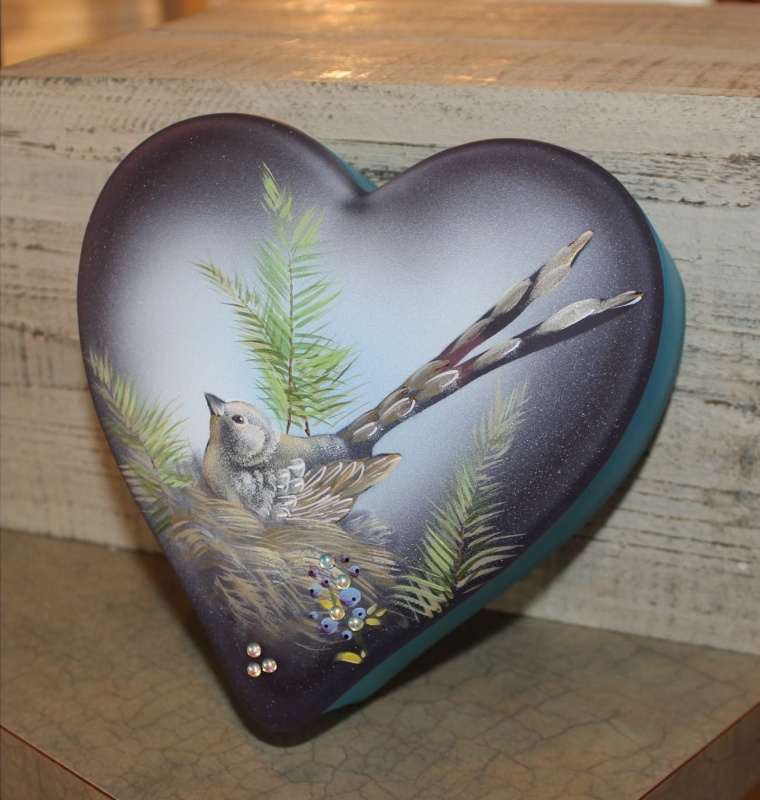 If you already have a Walgreen's account, simply go to the Friends' Albums section and click on the Fenton Gift Shop link you wish to view: 30% off by Fenton or Exclusives - no discount.
Click on one of the photos and zoom in for a larger view. If you see an item for which you would like additional information, call the Fenton Gift Shop at 304-375-7772 or (800) 319-7793, ext. 282, 321 or 383 and give them the image info at the bottom of the photograph. Example: the Heart Box shown at right is an Exclusive, IMG_1217.
If you do not have a Walgreen's account, it's fast...easy and free to set up! Register to set up your account and you'll have free access to photos of the
Fenton Gift Shop glass offered at 30% discount, as well as the Exclusives.