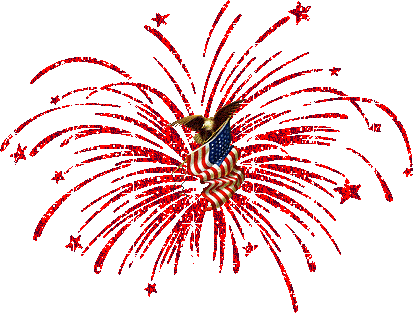 Fenton Art Glass Auction Scheduled
for July 28th. . .
A great selection of 400 lots of Fenton Art Glass from all eras of the Fenton Art Glass Company factory history, including items from the Fenton Museum and various storage areas will be auctioned on Saturday,
July 28 at noon at Randy Clark's Dexter City Auction Gallery, Dexter City, Ohio Visit their web site: www.randyclarkauctions.com for details. Auction preview: Sat., July 28: 10 a.m.-Noon.
Fenton Gift Shop
Preferred Seconds Offering

225485
7-1/2'' Robin's Egg Blue
Hobnail Vase
$29.75, Buy Now!

Preferred Second. Hobnail, one of the best known and collected Fenton patterns, has been in and out of the Fenton line since the late 1930s.

225702
3'' Buttercup Bird Figurine
$12.50, Buy Now!
Preferred Second. This adorable 3" Buttercup Bird figurine will make the perfect gift for someone special!
228002
7-1/4'' Emerald Green
Carnival Glass Vase
$71.50, Buy Now!
Preferred Second. This striking 7-1/4'' Grape Vase is handcrafted in our iridescent Emerald Green Carnival glass.

224324
3-1/2'' Crystal Satin
Bear Figurine
$12.50, Buy Now!

Preferred Second. This adorable 3-1/2" Crystal Satin Bear figurine will make the perfect gift for someone special!
Fenton eBay Auctions
Own a unique Fenton creation, including rare, one-of-a-kind pieces, through our weekly eBay Auctions!
Items featured this week...
Fenton Dealer Locator
Can't find it online? Contact your local Fenton dealer! Authorized Fenton dealers still have large selections of Fenton glass available.
Click here to find a Fenton dealer near you!
HOT LINKS. . .
Find great glass home decor and wearable art gifts for yourself or someone special with these special offerings!

Fenton Fall 2011 First Final Offering
Fenton 2011 Third Final
Fairy Lights
As we continue to wind down the remaining glass inventory, we have selected certain pieces to be handpainted as Internet Specials. Quantities on these items are limited and and once they're gone, they are gone (one per customer, internet sales only).
We asked Kim Barley to design something special for this Egg on Stand. Her lovely vining floral design with gold accents is sure to please one and all! Just 7 of these were handpainted, numbered and signed by Kim, so don't delay in adding one to your collection! American Glass Manufacturers have produced glass eggs since the early 1900s. Our 1972 archives show letters from then Vice President Bill Fenton to Fenton representatives about the enthusiastic response to the Fenton line of glass eggs. The Fenton Egg on Stand has continued to be a favorite of collectors.

The 8-1/2'' Basket is handcrafted in our rich Aubergine glass. Inspired by fashion and quickly embraced by home decorators, deep, rich Aubergine strikes an elegant note. Stacy Williams lovely vining berry design enhances the beauty of this basket. No one makes baskets like Fenton! The handler's mark is distinctive and identifies the artisan who created the basket. Collectors enjoy adding their favorite basket handler's creations to their collection. The skilled basket handler has about 25 seconds within which he must accomplish the following: attach a glowing ribbon of molten glass to one side of the basket; deftly twist the rapidly cooling glass; stick it to the other side; impress the base of each side of the handle with his handler's mark, and finally, fashion the handle into a graceful arch. Choose either of the selections shown above or click here to view the entire category.

Add Patriotic Flare to What You Wear . . .
Fenton's Made in America Teardrop Earrings!
In an age of mass production, Fenton remains committed to honoring the tradition of expressive, handmade creations. Each Fenton Made in America Teardrop Earring pair bears the signature of handcraftsmanship; those slight variations that convey distinction, character and charm. Fenton's Teardrop Earrings range from 3/4'' to 1'' in length. Pair with our handcrafted Fenton Made in America glass beads! Watch for new handpainted styles coming soon!

Click on each image for details or click here to view the entire Fenton Made in America handcrafted jewelry collection. Receive FREE SHIPPING via the U.S. Postal Service on your Teardrop Earring order.

Student Lamps from The Fenton Gift Shop. . .
The unique character of Fenton's handblown lamps is apparent in our lamps. Each handcrafted Fenton lamp is mouth blown by a skilled craftsman in our more than a century old factory. For more than half a century, overlay colors have been produced by Fenton. Typically, a core of Milk Glass is gathered and shaped by a skilled glassworker called a Blocker. Then, a layer of colored glass, in this case Ruby and Violet for the lamp shades shown above, is gathered over the Milk Glass. Our glass technologists assure that the two layers of glass will match perfectly, expanding and contracting at the same rate. The Fenton Gift Shop Preferred Seconds 20-1/2'' Melon Student Lamp in Ruby Overlay features a handpainted floral design. The Violet Overlay lamp will make an attractive addition to any room.
Glassmasters Presents. . .
Since 1932 the craftsmen of ARS AG, Switzerland, have reproduced the sacred art of Sister M. I. Hummel,
to be loved and enjoyed by countless generations.
Now you can enjoy Sister Hummel's art in your own home with this 3-1/2'' round Light of the World Hummel Stained Glass Suncatcher from Glassmasters. The suncatcher features a small child with a candle. "There is nothing else like it in the world!" Click here to view the entire Glassmasters collection. Imported.