Happy Flag Day!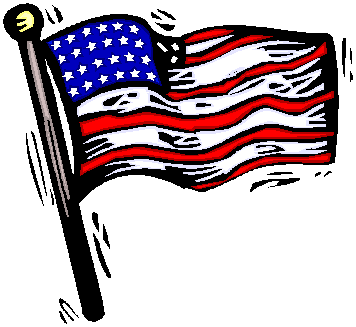 Great Buys on
Fenton Gift Shop
Preferred Seconds
U5885RUHP
Preferred Second
8'' Ruby Trumpet Vase
$47.50, Buy Now!

08155ZWHP
Preferred Second Square
7-1/2'' Indigo Blue Vase
Handpainted, $54.50
Buy Now!

220121
Preferred Second
4-3/4'' Ruby Oplaescent
Heart Optic Vase
$39.75, Buy Now!

Preferred Second. Fenton's heart optic is unique in the history of glassmaking. This Heart Optic Vase, handcrafted in Ruby Opalescent,
will make a unique gift for someone special!

U5975HP61
Preferred Second
Handpainted
9-1/2'' Cobalt Vase
$62.50, Buy Now!

Fenton eBay Auctions
Own a unique Fenton creation, including rare, one-of-a-kind pieces, through our weekly eBay Auctions! Items featured this week...

Fenton Dealer Locator
Can't find it online? Contact your local Fenton dealer! Authorized Fenton dealers still have large selections of Fenton glass available. Click here to find a Fenton dealer near you!
HOT LINKS. . .
Find great glass home decor gifts for yourself or someone special with these special offering links!

Fenton Fall 2011 First Final Offering
Fenton 2011 Third Final Fairy Lights
Fenton USA Presents. . . Persimmon Bliss!

I2951ZT1 8-1/2'' Ginger Jar in Persimmon, $159.00, Buy Now! Limited Quantity!

This beautiful Ginger Jar set is included in our limited quantity selections from remaining factory inventory. We have a very limited quantity of these beautiful Ginger Jars to offer online only (limit: one Ginger Jar per customer because of the limited quantity). Each Ginger Jar is handcrafted using a Fenton mould from the 1930s. The color is Persimmon, a glossy autumn orange colored glass covering white milk glass to create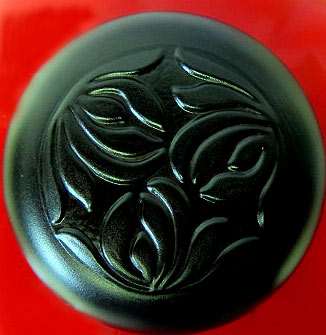 a rich color. The handpainted stylized butterfly and floral design is by Kim Barley.
Set includes the Ginger Jar and a Black Satin lid, which features its own unique design (shown at right). Each handpainted Ginger Jar is signed by the talented Fenton artist who completed it. Just 32 of these Ginger Jars were handpainted to be sold online as an Internet Special, so don't delay adding this elegant piece to your collection!
Add Sparkle to Your Summer Attire with
Fenton Vasa Murrhina Handcrafted Glass Beads!
A popular Fenton Art Glass treatment from the 1970s returns as wearable art glass creations! Vasa Murrhina is an ancient, time-honored technique,
involving the use of finely crushed glass called frit. Fenton Art Glass first made such items in the mid-1960s, after many trials with various colors of frit. Over the past 40+ years, Fenton made Vasa Murrhina pieces from time to time in the Connoisseur Collection or other special groupings.

Shown above are examples of Fenton's Vasa Murrhina beads designed by Jena Lane Blair. Inspired by the beautiful pieces of Fenton Vasa Murrhina in her parents' collection, Jena said one of her goals was to revive the Vasa Murrhina treatment for Fenton's handcrafted glass beads. You'll delight in shimmering effect the gold aventurine frit (finely ground glass)! Click on each image or ware number for details or click here to view the entire Fenton Made in America handcrafted jewelry collection. Receive FREE SHIPPING via the U.S. Postal Service on your Teardrop Earring order. Bead Frequent Buyer Program: Purchase ten beads from the Fenton web site or from any single Fenton dealer and receive your choice of a limited edition bead FREE! Click here for details.
Fenton Handcrafted Lamps. . . from Fenton Gift Shop

06333HPI-1
Lotus Mist Burmese
22'' Student Lamp
Robin Spindler Design
$459.00, Buy Now!


06343HPR-1
Willow Green Satin
20-1/2'' Melon Student Lamp
Stacy Williams Design
$325.00, Buy Now!
See the excellence in the art of handblown glassware in Fenton's lamps. Our eye-catching globe designs radiate warmth to any room. Each handcrafted Fenton lamp was mouth blown by a skilled craftsman in our more than a century old factory. Decorated shades were handpainted by talented Fenton artists who proudly signed each completed piece. Click on each image for details. Quantities are limited!

Tiffany Resurrection Angel
from Glassmasters . . .
The artisans of Glassmasters are pleased to present Resurrection Angel, an 8-1/2'' x 12" stained glass tableau, originally designed by Louis Comfort Tiffany. The Resurrection Angel depicts the stunning Resurrection Morning stained glass window prominent in St. Anne's Episcopal Church in Lowell, MA. The chapel, which houses Tiffany's Resurrection Morning, was built in 1868. Click on the image (GM1011) for details or click here to view the entire Glassmasters collection. Imported.