Artistry in Bloom. . .
Picture these exquisite, handpainted Shell Pink bowls by award-winning Fenton designer Robin Spindler in your china cabinet, favorite curio or anywhere you'd like Artistry in Bloom to liven up a room. After all, if a picture is worth a thousand words, imagine the endless conversations these intricately detailed and very limited exclusives will spark! Order your conversational keepsake online today or call the Fenton Gift Shop at 800-319-7793, ext. 282, 321, 327, or 383. To order online, simply click on each bowl image for details.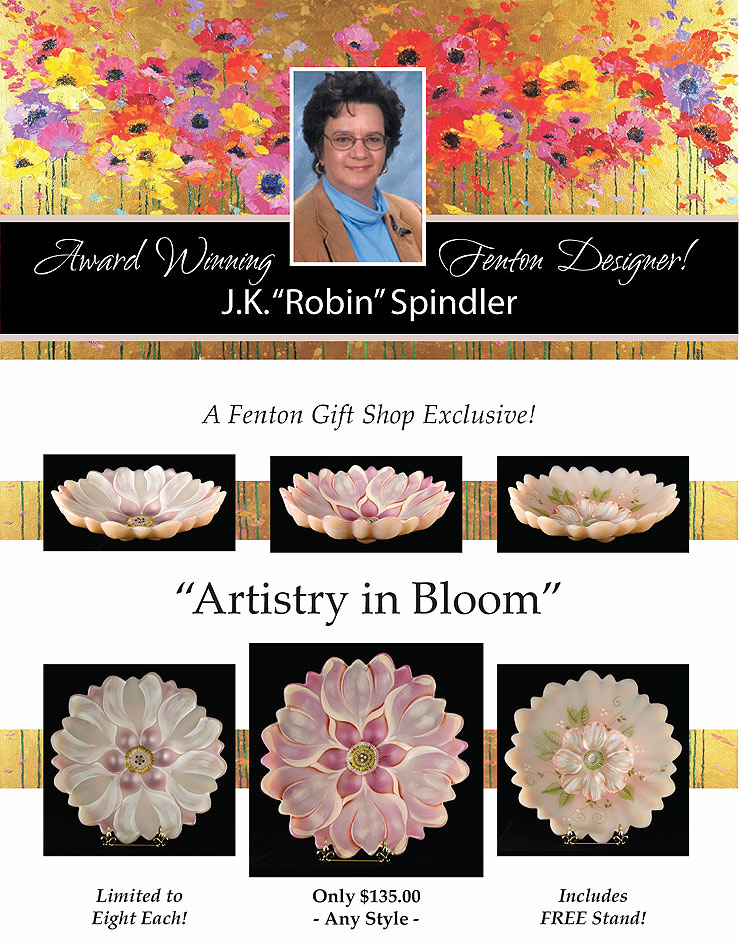 ---
Limited Quantity Selections. . . While Supplies Last!
As we continue our wind down of our traditional handcrafted glass inventory, we have discovered limited quantity items. For some of these, we have developed new designs (see Songbird figurine). Shown below
are a few of these limited quantity selections from our Fenton Fall 2011 First Final offering. Also, be sure to check out the While Supplies Last and Internet Special categories for additional pieces. Click on each image below or on each category name.

04388HD 10 remain! $44.50
6-1/2'' Orange Slice Blessings Bowl
My God is an Awesome God design


05363R4 12 remain! $39.50
3-3/4'' French Opalescent
Songbird Figurine


05040HH 15 remain! $29.50
4-1/2'' Rose Love Bug Ball Cap
---
Welcome Spring with New Sparkle! 2012 Bead Designs Now Available!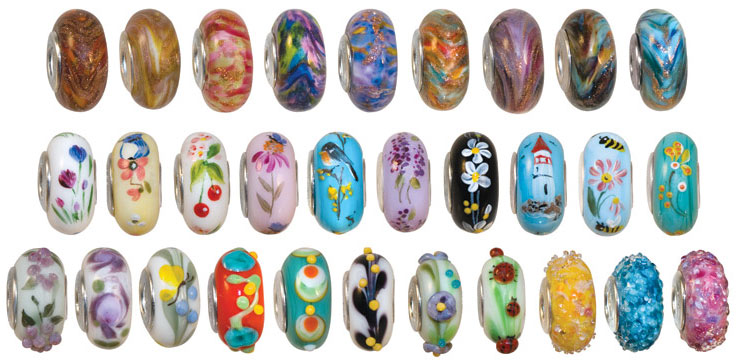 Click on any bead image to order or click here to view our latest catalog featuring more than
160 designs of beautiful handcrafted Fenton Made in America glass beads and Teardrop earrings.
---
For questions or comments, please do not reply to this email. Instead, email: askfenton@fentonartglass.com. This email has been sent to you because you have agreed to receive offers and information from the Fenton Art Glass Company. We respect your privacy and do not sell your personal information. For details, please review our privacy policy.
How to unsubscribe: If you prefer not to receive offers or information from Fenton Art Glass, please use this page.
If you use a Challenge-Response system for email, please make certain that you can receive our email by adding askfentononline@fentonartglass.com to your Allow List. For specific instructions for major ISPs, click here.
The sender of this email is the Fenton Art Glass Co., 700 Elizabeth St., Williamstown, WV, 26187