Fenton Gift Shop
SPECIAL OFFERINGS

310016
3-1/2'' Opal Satin Handpainted Girl
Bear Figurine
$43.50, Buy Now!
This Opal Satin Girl Bear figurine has been handpainted with an adorable pink dress and Mary Jane shoes.

C5353LF
4-1/2'' Fenton Gift Shop Turquoise Overlay Handpainted Rose Bowl
$83.50, Buy Now!

This charming 4-1/2" Turquoise Overlay Rose Bowl has been handpainted with a violet and white floral pattern.
M5039H2HM
4-1/4'' Handpainted
Key Lime Cat Figurine
$42.50, Buy Now!

This Key Lime handpainted Cat figurine is a must have for figurine collectors or as a gift for anyone who loves cats!
C72411X
3-1/2'' Black Rose Bowl with Milk Glass Ring
Mary Gregory-style design by Stacy Williams
$79.50, Buy Now!
Handcrafted in Black glass with a delicate Milk Glass ring and a six-point crimp, this this handpainted Rose Bowl features a Mary Gregory-style design of birds on flowering branches by Stacy Williams. The other sides of the bowl have smaller flowering branches. Use this versatile bowl as a votive with a small candle or to store small treasures.
Fenton Gift Shop
Preferred Seconds
Great Buys on
Preferred Seconds

200022
8-1/4'' Key Lime Vase
$45.00, Buy Now!

215606
6'' Sky Blue Pitcher
$27.50, Buy Now!

Fenton eBay Auctions
Own a unique Fenton creation, including rare, one-of-a-kind pieces, through our weekly eBay Auctions! Items featured this week...
Fenton USA Presents. . . The Artistry of Robin Spindler!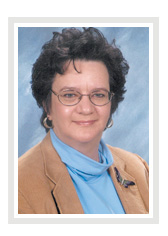 As the "wind down" of our remaining glass inventory continues
at the Fenton factory in Williamstown, we are finding limited quantities of beautiful glass selections. Among our factory finds were Shell Bowls, handcrafted in opaque light pink glass. The bowl features three legs on the bottom. The inside of the bowl was blasted to enable the meticulous detail on Robin's handpainted artwork.

We asked award-winning Fenton designer Robin Spindler to come up with two unique handpainted designs for these remaining shell bowls... and did she ever! Nature inspired her two exquisite creations: Waterfall and Neptune (shown above). Both scenes reflect nature at its most beautiful.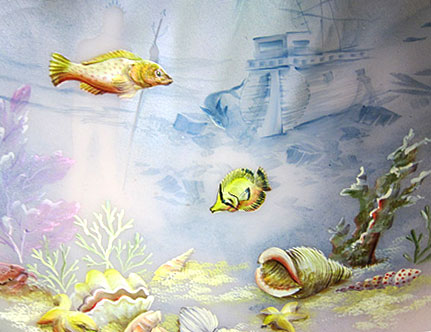 Fewer than ten of each bowl design are available. You will be amazed at the extensive detail and vibrant hues
on each piece. Note the Cardinal perched on a branch overlooking the waterfall scene. Robin's design and the shape of the Shell Bowl make the handpainting look three-dimensional. Shown here is a close-up of the inside of the Neptune bowl. Can you see the ghostly outline of King Neptune?
Click here to learn more about Robin Spindler. Click on each item shown above for details or click here to view all remaining selections.
A Loving Cup for Someone Special!. . .
Handcrafted in Cobalt glass with crystal ribbed handles, this 6-1/2'' Loving Cup makes the perfect ''trophy'' for someone special... dad, mom, husband, grandparents, or to celebrate a special occasion like an anniversary or retirement! Fill with special treats, or flowers to create the perfect unique gift! Just 20 remain in the factory!

Cobalt glass is a decorating favorite. There are more than 60 different Blues in the Fenton product line. Cobalt creates a dark blue and copper imparts a light blue. In combination with each other or with additional coloring agents, cobalt and copper are used for almost all of our blue colors. Click here to view all Internet Specials.
K88486S 6-1/2'' Cobalt Blue Loving Cup - $100.00

Meet Fenton's Bead Artisans. . .
Fenton Made in America jewelry is handcrafted by our talented team of glass artisans. They are committed to maintaining the quality and the art of glassmaking to continue a tradition begun 107 years ago at the Fenton Art Glass Company.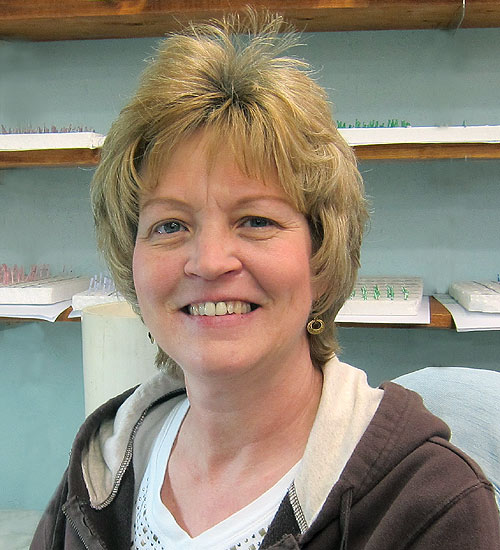 Chris Cunningham, a 14-year Fenton employee, has worked in the decorating and sandcarving departments. She now does many "behind the scenes" tasks in the production of our Teardrop earrings... from selecting to finishing to packing. Her eye for detail ensures you receive a quality work of craftsmanship.
Fenton Made in America handcrafted glass beads will fit most major brands of bracelets and necklaces. We recently introduced 30 new Made in America glass bead designs, including Aurora, Glassato, Three Dimensional, and Vasa Murrhina styles. Bead accessories are currently not sold online through our web site. We suggest you contact your local jeweler, the Fenton Gift Shop or another online supplier. You'll receive FREE SHIPPING via the U.S. Postal Service on your bead and Teardrop earring order.

New Teardrop Earring Designs for 2012. . .
We also introduced our Spectators Teardrop earrings (shown here)
as well as new handpainted designs (shown below). In an age of mass production, Fenton remains committed to honoring the tradition of expressive, handmade creations. Each Fenton Made in America Teardrop Earring pair bears the signature of handcraftsmanship;
those slight variations that convey distinction, character and charm. Teardrop Earring sizes range from 3/4'' to 1'' in length. They make the perfect pair for our handcrafted glass beads! Click on each image for details or click here to view the entire collection of beads and Teardrop earrings.
HOT LINKS. . . to special offerings from Fenton USA!
Find great Fenton glass with these links to special offerings! Can't find it online? Contact your local Fenton dealer! Click here to locate an authorized Fenton dealer near you.