Just in time for Valentine's Day!
These unique and very limited quantity Opal Satin heart-shaped Treasure Boxes will capture your loved one's heart for many years to come. Please click on each Treasure Box for details.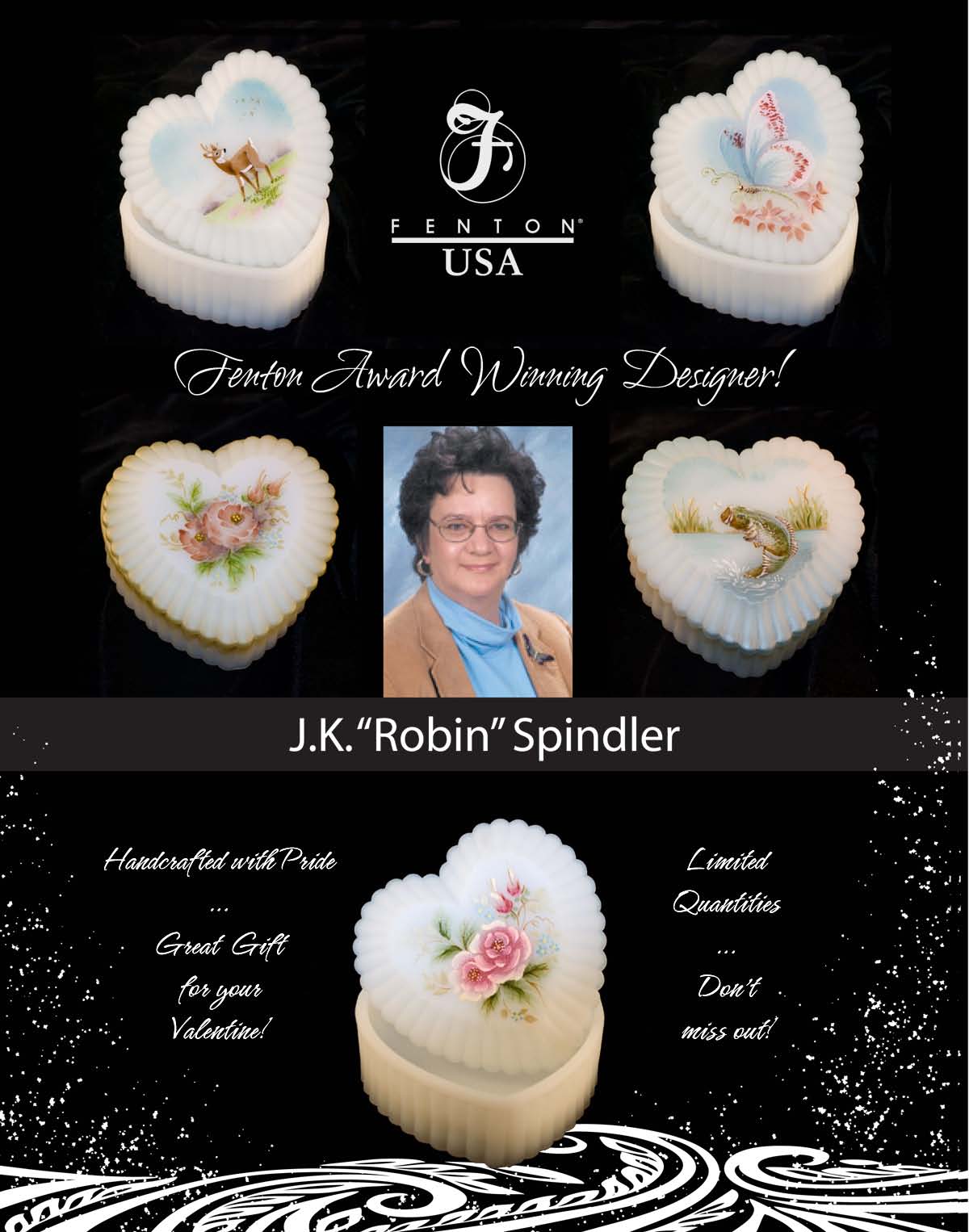 The perfect gift for your special sweetheart or catch of your life. . . by award-winning Fenton artist J.K.''Robin'' Spindler! Robin started working at Fenton Art Glass in 1979 after her family encouraged her to pursue her love of art and painting. Robin's unique designs are always of the highest caliber, and she says much of her inspiration comes from nature. Robin studies the varied shapes and colors in her own garden, often amazed at the different lines and textures.

Robin's talent has been recognized with many awards, including a Discovery Award for Technical Excellence, the Judges' Award from the Society of Glass and Ceramic Decorators, and Awards of Excellence from Collector Editions magazine, as well as special recognition from the National Association of Limited Edition Dealers (NALED).
Quantities are very limited in these special keepsake Treasure Boxes, so don't delay placing your order in time for Valentine's Day!
---
Limited Quantity Selections. . . While Supplies Last!
As we continue our wind down of our traditional handcrafted glass inventory, we have discovered unique limited quantity glass creations. Shown below are a few of these selections. Also, be sure to check out the While Supplies Last and Internet Special categories for additional pieces. Click on each image below or on each category name.

I2759HP3 6 remain! $44.00
Lavender Satin 4'' Rose Bowl


I5057HP1 6 remain! $39.00
4'' Lavender Satin Fenton Foal



C72522W 5 remain! $96.00
7'' Robin's Egg Blue Opalescent Vase
George and Nancy Fenton signatures
---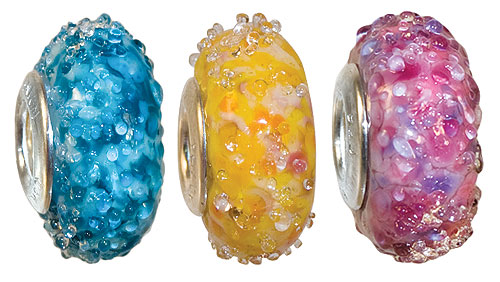 Coming Soon!
Handcrafted Fenton Made in America ''Glassato'' Beads!
Sparkling coralene glass is melted into multi-hued beads. Watch future Fenton newsletters and check with your Fenton dealer for details on the new Bead and Teardrop Earring styles for 2012!

Click here to view all available Made in America handcrafted glass beads and Teardrop earrings!
---

---
For questions or comments, please do not reply to this email. Instead, email: askfenton@fentonartglass.com. This email has been sent to you because you have agreed to receive offers and information from the Fenton Art Glass Company. We respect your privacy and do not sell your personal information. For details, please review our privacy policy.
How to unsubscribe: If you prefer not to receive offers or information from Fenton Art Glass, please use this page.
If you use a Challenge-Response system for email, please make certain that you can receive our email by adding askfentononline@fentonartglass.com to your Allow List. For specific instructions for major ISPs, click here.
The sender of this email is the Fenton Art Glass Co., 700 Elizabeth St., Williamstown, WV, 26187

Copyright ©2011 Fenton Art Glass Company
All rights reserved
powered by Network Associates