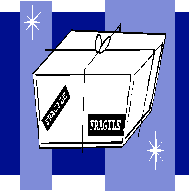 Fenton USA Presents. . .
Black Friday
FREE SHIPPING
on qualifying online orders of $100 or more!
How do I take advantage of Fenton's FREE Shipping Online Offer?
1. Place an online order from www.fentonartglass.com totaling at least $100 in your online Shopping Cart
Offer valid from 6:00 p.m. (ET) Wednesday, November 23 until 6:00 p.m. (ET) Sunday, November 27
2. Proceed to checkout.
3. Ship your items to a single U.S. address.
4. Place your order and enjoy FREE shipping!
5. Free Shipping is for GROUND delivery only, not for Express, 2-Day or 3-Day Delivery.
Additional charges will apply when Express or another delivery method is requested.
6. Previous orders do not apply to this offer.
---
Find beautiful and unique gift ideas with these links to special offerings on our website:

OR, go to the Shop Online link and use our handy drop down menus to search for Fenton ware by year, artisan, shape, size, color, or price range. If you know the ware number of the piece you are interested in, simply type the number in the Fenton Quick Order box and click GO!
---
For questions or comments, please do not reply to this email. Instead, email: askfenton@fentonartglass.com. This email has been sent to you because you have agreed to receive offers and information from the Fenton Art Glass Company. We respect your privacy and do not sell your personal information. For details, please review our privacy policy.
How to unsubscribe: If you prefer not to receive offers or information from Fenton Art Glass, please use this page.
If you use a Challenge-Response system for email, please make certain that you can receive our email by adding askfentononline@fentonartglass.com to your Allow List. For specific instructions for major ISPs, click here.
The sender of this email is the Fenton Art Glass Co., 700 Elizabeth St., Williamstown, WV, 26187
---
Copyright ©2011 Fenton Art Glass Company
All rights reserved
powered by Network Associates