Fenton Gift Shop
Great Buys on
Preferred Seconds!
U4558RUHP
Preferred Second
6-1/2'' Ruby Squat Vase
$59.50, Buy Now!

U5885RUHP
Preferred Second
8'' Ruby Trumpet Vase
$47.50, Buy Now!

U8143RUHP
Preferred Second
7'' Ruby Pitcher
$74.50, Buy Now!
These Gift Shop Preferred Seconds are handcrafted in Ruby glass. In the first half of the 20th century, glassmakers strived to make a uniform Ruby color suitable for railroad signals, lantern globes, and auto tail lights. Today, Fenton's Ruby glass is made with selenium and cadmium.
Fenton International
Handcrafted artistic creations from around
the world.
FG868
9-1/4'' Happy Anniversary Bud Vase $22.50
Buy Now!

Our Fenton International Anniversary collection includes this 9-1/4'' Happy Anniversary Bud Vase. Each flower is hand cut into the glass. Precious metal lettering is applied, and the design is handpainted and fired to create the brilliantly sparkling image. Click here for more glass items from Fenton International.
HOT LINKS!
Find great Fenton glass with links to special offerings on our website:

Fenton Fall 2011 First Final

Fenton USA Beads and Earrings


Some collectors collect pieces each year. Choose the year from these links:

2011
Fenton USA Presents. . . Final Lamp Offering

02141ON
20-1/2'' Opal Satin Student Lamp
$299.00


07706I7
23'' Opal Satin Gone with the Wind Lamp, $399.00

Nobody does lamps like Fenton! You'll see the excellence in the art of handblown glassware in these Fenton's lamps. Our eye-catching globe designs radiate warmth
in any room.
Each handcrafted Fenton lamp was blown by a skilled craftsman in our more than a century old factory.
Shown at right are lamps with handcrafted Opal Satin shades. These shades
are enhanced
with the delicate artistry of handpainted
floral designs by award-winning Fenton designers Robin Spindler and Stacy Williams.

Fenton dealers around the country have acquired many of these beautiful lamps included in our Fenton Second Final Lamp Offering. . . click here to see all remaining lamps. Note: Very limited quantities are available on these online lamp offerings (fewer than five of each remain in our inventory), so don't delay placing your order! Can't find it online? Please contact your local Fenton dealer! To locate an authorized Fenton dealer near you, click here.

Fenton "Made in America" Beads ― The Flower Series. . .
Delight someone special this holiday season with a unique gift. . . Fenton Made in America handcrafted glass beads! Our Fenton line of handcrafted glass beads includes a variety of beautiful handpainted flower designs by Truda Mendenhall. Shown below are some selections. These beads are handcrafted in a rainbow of colors. Fenton is the only beadmaker creating handpainted beads using high-fired enamel paints to give our beads unmatched design flexibility and strong durability. Each bead has a sterling silver core embossed with Fenton USA.
Click here to view the entire collection of beads and Teardrop earrings. You'll receive FREE SHIPPING via the U.S. Postal Service on your bead and earring order. Fenton Made in America handcrafted glass beads will fit most major brands of bracelets and necklaces. Bead accessories are currently not sold online through our web site. However, we suggest you contact your local jeweler, the Fenton Gift Shop or another online supplier.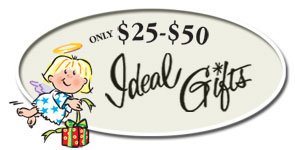 Internet Special
Gift Selections
from Fenton USA. . .
It's never too soon to start your holiday shopping! As our traditional glass inventory continues to shrink, we still have beautiful handcrafted glass pieces to choose from for great gifts for the Fenton collector! Shown below are a few of our remaining Internet Special selections. These items have been handpainted especially as an Internet item or have a very limited quantity available. Click on each image or ware number to order. Click here to view all of the remaining Internet Specials.
Fenton eBay Auctions
Own a unique Fenton creation, including rare, one-of-a-kind pieces, through our weekly eBay Auctions! Items featured this week...