Fenton Gift Shop
Special Offerings

U5053HP104
7-1/4'' Blue Burmese Angel Figurine - Preferred Second
$42.50, Buy Now!

Add a touch of serenity to
your holiday display with this beautiful 7-1/4'' Blue Burmese Angel figurine.


I5034HP
4-1/2'' Periwinkle Blue
Angel Figurine
Originally $34.25
Now
$20.00
Buy Now!

A Fenton Angel figurine is the perfect choice for a keepsake gift for a special friend. A Fenton Gift Shop Exclusive, this Periwinkle Blue Angel figurine is truly unique.



Z5014HP
6-1/2''
Opal Satin Angel Figurine
Originally $95.00
Now $76.00
Buy Now!
Gift Shop Featured Artist Susan Bryan, inspired by our 2006 Winter Wonderland Collection, designed and handpainted this Opal Satin Angel figurine.


GSC503413
5'' Opal Satin Angel Figurine Shelley Fenton Signature
Originally $34.50
Now $25.00
Buy Now!
This Opal Satin Angel figurine is personally signed by Shelley Fenton, and is airbrushed and handpainted with lovely pastel colors. Note the detail of the face and the sparkling glass ice on the wings.
---
92040
12'' Square Platter
High Relief Fused Glass
SALE PRICE: $27.00, Buy Now!
25% OFF HOLIDAY FUSED GLASS ENDS at 5 p.m. NOVEMBER 10!

Our 12'' Square Holiday High Relief Fused Glass Platter from Fenton International is perfect for serving holiday goodies! Festive hoilday ornaments adorn this platter along with the phrase: Jingle, Jingle, Jingle. High Relief Fused Glass by Anne Nye is pure, kiln-fired glass, sculpturally layered for texture and vibrant color! Fenton International features handcrafted artistic gifts
from around the world.
HOT LINKS!
Find great Fenton glass with links to special offerings on our website:
Fenton Fall 2011 First Final

Fenton USA Beads and Earrings


Some collectors collect pieces each year. Choose the year
from these links:
2011
Fenton USA Presents. . . Handblown Ornaments

Nearly time to get out those holiday decorations! Some of you may have already begun decorating for the upcoming holiday season. Add a touch of American handcrafted glass artistry to your seasonal display with handblown ornaments from Fenton USA. . . perfect to hang on the tree or to display on
a stand all season long. These lovely ornaments are sure to become family keepsakes. Our classic Burmese glass contains pure gold in the formula, which creates the soft pink blush.
These ornaments are handblown for Fenton USA by West Virginia glass artisan Ron Hinkle. The ornament shown at top left is handcrafted in Blue Burmese glass. The handpainted design is by Kim Barley. The ornament shown at the top right is handcrafted in Burmese and features a handpainted stylized bird design by Michelle Kibbe. Each ornament is signed by the talented Fenton artist who completed it. Click on each image to order.

Click here to view our remaining Christmas glass offering. Quantities may be very limited on many of the selections. Can't find it online? Our online glass inventory may be winding down, but authorized Fenton dealers around the country still have beautiful selections to choose from, so please contact your local Fenton dealer! To locate an authorized Fenton dealer near you, click here.

Fenton "Made in America" Beads ― The Bird Series. . .
Delight a birdwatcher this holiday season with a unique gift. . . Fenton Made in America handcrafted glass beads! Our Fenton line of handcrafted glass beads includes a Bird series. Shown below are our handpainted bird designs by Truda Mendenhall. These beads are handcrafted in a rainbow of colors. Fenton is the only beadmaker creating handpainted beads using high-fired enamel paints to give our beads unmatched design flexibility and strong durability. Each bead has a sterling silver core embossed with Fenton USA.
Click here to view the entire collection of beads and Teardrop earrings. You'll receive FREE SHIPPING via the U.S. Postal Service on your bead and earring order. Fenton Made in America handcrafted glass beads will fit most major brands of bracelets and necklaces. Bead accessories are currently not sold online through our web site. However, we suggest you contact your local jeweler, the Fenton Gift Shop or another online supplier.

Fenton Auction This Weekend - Saturday, November 12
The preview and auction will be held at Randy Clark's Dexter City Auction Gallery, Dexter City, Ohio (exit 16 on I-77). For photos and auction listing, visit his website: www.randyclarkauctions.com Preview: Fri., Nov. 11, 8 a.m.-8 p.m. Auction: Sat., Nov. 12, 10 a.m.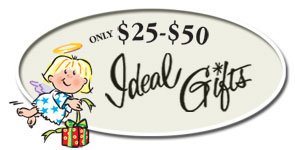 Holiday Gift Selections
from Fenton USA. . .
It's never too soon to start your holiday shopping! As our traditional glass inventory continues to shrink, we still have beautiful handcrafted glass pieces to choose from for great gifts for the Fenton collector! Shown below are a few selections or view www.fentonartglass.com for more gift ideas. Click on each image or ware number to order.

Fenton eBay Auctions
Own a unique Fenton creation, including rare, one-of-a-kind pieces, through our weekly eBay Auctions! Items featured this week...