Fenton Gift Shop
Special Offerings!
Z5058HPI
3-1/2'' Exclusive November Elephant Figurine
$45.00, Buy Now!
Have you "herd" about
our newest Gift Shop Exclusive! Tenth in our monthly series, this adorable handpainted November baby Elephant figurine just might bring a little luck into your home with his upturned trunk!

I5151HP1
3-1/2'' Crystal Satin
Pilgrim Boy Bear Figurine
$38.50, Buy Now!
Limited quantities are available so be sure to order your Pilgrim Boy and Pilgrim Girl Bear figurines!
I5151HP2
3-1/2'' Crystal Satin Pilgrim Girl Bear Figurine
$38.50, Buy Now!
I7668HP1
6-1/2'' Crystal Iridized Satin ''Blessings'' Bell
$57.50, Buy Now!
Limited quantities are available of this Crystal Iridized Satin ''Blessings'' Bell with Fall Design, so be sure to order yours today!
---
HOT LINKS!
These links will help you find great Fenton glass. The links below will take you to specific pages to shop for great Fenton finds:
Fenton USA Beads and Earrings


Some collectors collect pieces each year. Choose the year from these links:
2011
Fenton USA Presents. . . Autumn Color Splash!

03995OR
6'' Hobnail Orange Slice Slipper, $19.50

04388HD
6-1/2'' Blessing Bowl in Orange Slice
My God is an Awesome God design $44.50


03599OR
7-1/2'' Hobnail Orange Slice Vase, $55.00
There's no room for the ''blahs'' with these great spots of color from Fenton USA. Add a color splash from Autumn to your home with two great combinations - our vibrant Orange Slice and our classic Hobnail pattern!
Orange Slice is an artistic color with its own personality! What we love best about Orange Slice: vibrancy and variety! The shades go from gold to orange at times, and it may look as if it has an opalescence on the finished edge. Mix and match with decorated pieces!

Hobnail, one of the best known and collected patterns, has been in and out of the Fenton line since the late 1930s. Prince Charming awaits with the glass slipper. . . and what better choice than this 6" long Hobnail Slipper. Great gift for the Princess on your gift list! Part of our new Forever Gifts collection, the 7-1/2'' Hobnail Vase is perfect for that special Forever Gift. . . with or without a floral arrangement.

Who doesn't need a blessing now and then? Remember your blessings each day by putting them in your special Blessings Bowl. This Orange Slice Blessing Bowl has an uplifting My God is an Awesome God message designed by Stacy Williams. . .
a daily reminder of God's love. Each 6-1/2'' diameter bowl arrives in a pretty gift box. The perfect gift for confirmations.
Starting your searching for holiday gifts? Click here to see what's new for Christmas. Can't find it online, contact your local Fenton dealer! To locate a dealer near you, click here.

Fenton USA Fall 2011 Signing Events. . . This Weekend!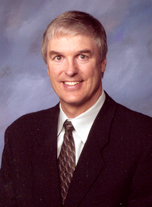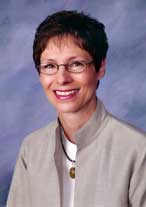 Meet and talk Fenton with George and Nancy Fenton at these following locations:

10/7/11: 6-8 p.m. Kathie's Christmas Shop
Camp Hill, PA 717- 975-0505

10/8/11: 9 a.m.-Noon Wood and More
@Root's Country Market, Manheim, PA
717-244-4887

10/9 /11: 10 a.m.-1 p.m. - TLC Antiques, @Adams Antiques
Adamstown, PA 610-246-5241 tonino63@aol.com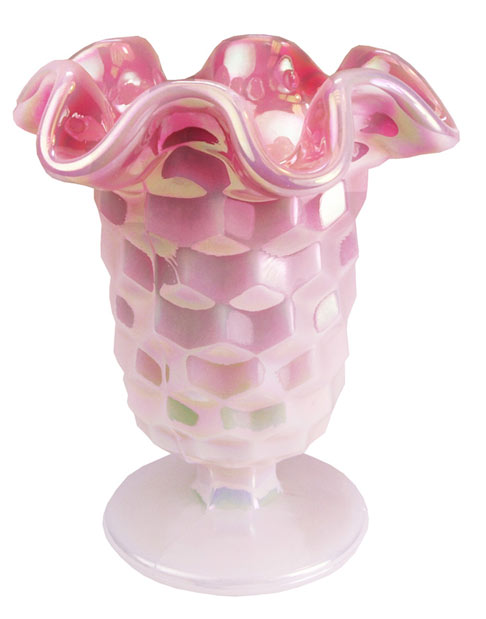 10/10/11: 10 a.m.-1 p.m. - Southgate Plaza Jewelers, Buffalo, NY 716-675-6994 or visit their website: www.southgateplazajewelers.com

11/5/11: 9 a.m. - 1 p.m. - Downtown Antique Gallery
Boaz, AL 256-593-0023 downtownantiquegallery@gmail.com
George and Nancy will personally sign this Signing Event Exclusive Vase and all your Fenton purchases at these events. Our 4-1/2'' American pattern Rosalene iridized vase is available only at these events for $35. Please contact the individual Fenton retailers for event details.
---
Fenton eBay Auctions
Own a unique Fenton creation, including rare, one-of-a-kind pieces, through our weekly eBay Auctions! Items featured this week...
---
Fenton Gift Shop
Limited Quantities

201311
4-1/2'' Autumn Gold Tumbler
Only 3 Remain! Preferred Second
$16.50, Buy Now!

213915
13'' Dave Fetty
Mosaic Swirl Vase
Only 2 Remain! Preferred Second
$197.50, Buy Now!