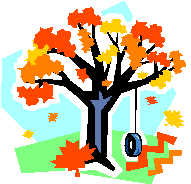 Welcome Autumn!

CHECK OUT THESE
HOT LINKS!
The links everywhere in this newsletter will help you find great Fenton glass. The links below will take you to specific spots to shop for some super Fenton pieces:
Fenton USA Beads and Earrings



Some collectors collect pieces each year. Choose the year
from these links:
2011

Fenton Gift Shop
Holiday Offerings!

Z5225HPA
3-1/2''
Opal Satin
Christmas Lights
Puppy Figurine
$38.50
Buy Now!
Somebody's been caught playing in the Christmas lights! This adorable Opal Satin puppy was produced as a Fenton Gift Shop Exclusive in 2009.
Z5197HPA
6'' Key Lime Satin ''Joy''
Bird Figurine, $54.50 Buy Now!
Bring "Joy" to your home with this charming handpainted
Key Lime Satin Happiness Bird figurine. Proudly produced as a Gift Shop Exclusive from the skilled artisans at Fenton.
---


SPECIAL SAVINGS
On High Relief Fused Glass
from Fenton International
The savings continue on our High Relief Fused Glass line, designed by Anne Nye.
You'll receive 30% discount on these items until Noon on Tuesday, 9/27/11 (Eastern Time).
Click here to view all items in
this offer or click on the image selections shown here. Sale price appears in red above each High Relief Fused Glass piece in this online offer. Previous orders are excluded from this offer. Fenton International features artistic, handcrafted gifts from around the world. To view more Fenton International glass, click here.
Fenton eBay Auctions
Own a unique Fenton creation, including rare, one-of-a-kind pieces, through our weekly eBay Auctions! Items featured this week...
Fenton USA Presents. . . Angelic Beauty
Add a touch of angelic beauty to your holiday display with our newest Angel figurines. Each figurine features a handpainted design by Michelle Kibbe.
The 6-1/2'' Angel Girl in Opal Satin features a lovely floral design with glitter accents.

Burmese glass collectors will want to add this 7-3/4'' Snow Angel figurine to their collection. The figurine is handcrafted in Blue Burmese, which contains pure gold in the formula to create the soft pink blush.

Each angel is signed by the talented Fenton artist who completed it. Please click on each image or ware# for details. To view more Christmas 2011 selections, click here. Can't find it online, contact your local Fenton dealer! To locate a dealer near you, click here. They may have that special piece waiting just for you!

Hand Blown Burmese Ornaments. . .
These beautiful ornaments were handblown by WV glass artisan Ron Hinkle. The handpainted Bird perched on a branch design is by Fenton's Michelle Kibbe. This ornament is handcrafted in our classic Burmese glass, which contains pure gold in the formula.
The lovely handpainted winter scene on the Blue Burmese ornament was designed by Fenton's Kim Barley. These special handblown ornaments are
sure to become family keepsakes! Perfect to display yearlong! Each handpainted ornament is signed by the talented Fenton artist who completed it. Click on each image or ware# for details.
Fenton USA Fall 2011 Signing Events!
---
Fenton Gift Shop Limited Quantities