CHECK OUT THESE
HOT LINKS!
The links everywhere in this newsletter will help you find great Fenton glass. The links below will take you to specific spots to shop for some super Fenton pieces:
Fenton USA Beads and Earrings



Some collectors collect pieces each year. Choose the year
from these links:
2011

Fenton Gift Shop
GS514HPAV
7'' Goldilocks Doll and
2-1/2'' Baby Bear Figurine Set
Limited to 100 Sets
$100.00, Buy Now!

Fourth in the Storybook Series
from the Fenton Gift Shop, this
7" Goldilocks Doll figurine and companion 2-1/2'' Baby Bear figurine is limited to 100 sets.

A5078HPZW
3-1/2'' Indigo Blue
Elephant Figurine
$26.50, Buy Now!

Beautiful Indigo Blue glass handpainted with a festive design make this elephant figurine (witih upturned trunk for good luck!) a real treasure. Don't miss adding this Gift Shop Exclusive to your collection.


Z5148HPD
3'' Rosalene Natural Mouse
Figurine
$36.00
Buy Now!



Produced as a Gift Shop Exclusive, this 3" Rosalene Mouse figurine features handpainted details for a natural look. The expressive blue eyes make this little guy the perfect keepsake for someone special.
Z9761KF
5-1/2'' Aubergine
Cross Bell
$35.00
Buy Now!
This Fenton Gift Shop Exclusive
5- 1/2" Lily and Cross Bell, handcrafted in our regal Aubergine glass, will make a perfect addition to any bell collection.
Clearance Corner

X5269PJ
3'' Fenton Gift Shop Madras Pink Butterfly Figurine
Originally $24.00, Now $20.00
Buy Now!


089197T
7'' dia. Sand Petals on Aquamarine Opalescent Stretch Candleplate
Originally $59.50, Now $44.75
Buy Now!
Fenton eBay Auctions
Own a unique Fenton creation, including rare, one-of-a-kind pieces, through our weekly eBay Auctions!
Items featured this week...

Fenton USA Presents. . .


Boo. . .
the
Halloween
Ghost!




05278HPA
5-1/2'' Ghost Figurine
in Black, $49.50

Just 24 available!
The magic continues this Fall season with fun and festive decorations embellishing Halloween favorites. Our 5-1/2'' Ghost figurine, handcrafted in Black glass, features a whimsical handpainted design by Stacy Williams. Each figurine is signed by the talented Fenton artist who handpainted it. Mix and match with other pieces for a Fenton festive Halloween display!

Just 24 of these delightful Ghost figurines are available to order online! Please click on the image or ware# for details. To see what else is new from Fenton USA, click here. If you can't find what you want online, please contact your local Fenton dealer. To locate a dealer near you, click here.

Add a splash of color to your seasonal attire with our line of handcrafted Made in America glass beads and Teardrop earrings. Handcrafted in classic Fenton colors and treatments, our beads and earrings complement any outfit, from casual or formal! We have 72 bead and 32 Teardrop earring selections to choose from at this time. But check back for more designs in time for the holidays! The Teardrop earrings shown above are handcrafted in Orange Iridized. A special metallic salts spray adds the sparkling effect to these earrings. Each Teardrop earring measures between 3/4'' to 1'' in length. Click on the images for details or click here to view our entire selection of Made in America handcrafted glass beads and Teardrop earrings!
Fenton USA Fall 2011 Signing Events!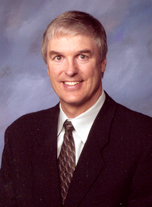 Meet and talk Fenton with George and Nancy Fenton at these following locations:

10/7/11: 6-8 p.m. - Kathie's Christmas Shop
Camp Hill, PA 717- 975-0505

10/8/11: 9 a.m.-Noon - Wood and More
@Root's Country Market Manheim, PA 717-244-4887
10/9 /11: 10 a.m.-1 p.m. - TLC Antiques, @Adams Antiques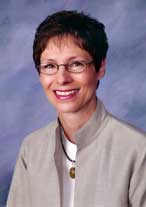 Adamstown, PA 610-246-5241 tonino63@aol.com
10/10/11: 10 a.m.-1 p.m. - Southgate Plaza Jewelers
Buffalo, NY 716-675-6994 or visit their website: www.southgateplazajewelers.com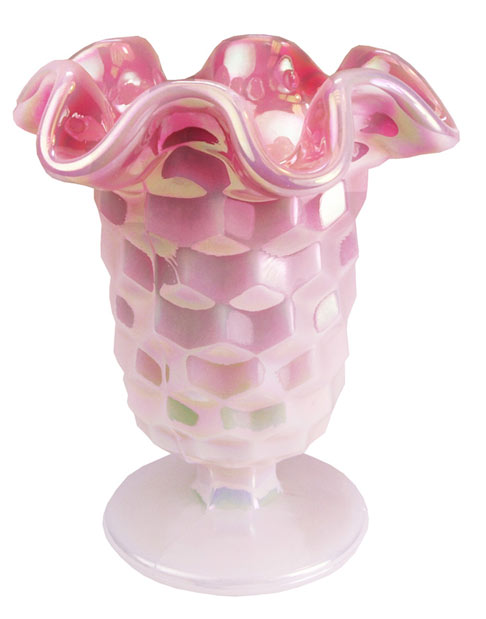 George and Nancy will personally sign this
Signing Event Exclusive Vase and all your
Fenton purchases at their events. This beautiful 4-1/2'' American pattern Rosalene iridized vase is available only at these events for $35.00. Please contact the individual Fenton retailers for details on these events.
---
Fenton Glass Auction Set for November 12!
Mark your calendar! A great selection of 400 lots of Fenton Art Glass from all eras of the factory history will be offered at auction on Saturday, Nov. 12! Items include: early opalescent; classic Carnival glass; offhand pieces from the mid-1920s; stretch glass and popular opalescent, opaque and transparent colors from the 1920s-30s as well as acid etched pieces; cranberry, cranberry opalescent, and crested pieces from the 1940s-60s; handpainted items by Louise Piper, Martha Reynolds, Frances Burton, Michael Dickinson, Robin Spindler, Linda Everson, Kim Barley, and Michelle Kibbe. In addition there will be a good variety of limited editions and samples in a variety of classic Fenton colors, including Connoisseur Collection, Glass Messenger Exclusives and items made for QVC, and pieces by Delmer Stowasser, Dave Fetty and Frank Workman. Also included in this auction will be two cameo samples by cameo artist Kelsey Murphy, including the ONLY Green/Milk Glass example of the Artistry vase.

The preview and auction will be held at Randy Clark's Dexter City Auction Gallery in Dexter City, Ohio (exit 16 on I-77). For photos and listing in mid-October, visit this website: www.randyclarkauctions.com
Auction Preview: Friday, Nov. 11, 2 - 8 p.m.
Auction: Saturday, Nov. 12, 10 a.m.
---
Receive a 30% discount
on Fenton International's
High Relief Fused Glass
by Anne Nye.
Offer valid: Noon on 9/20 through Noon on Tuesday, 9/27/11 (Eastern Time).


Click here to view all items in
this offer or click on the image selections shown here. Sale price appears in red above each High Relief Fused Glass piece in this online offer. Previous orders are excluded from this offer. Fenton International features artistic, handcrafted gifts from around the world. To view more Fenton International glass, click here.