CHECK OUT THESE
HOT LINKS!
The links everywhere in this newsletter will help you find great Fenton glass. The links below will take you to specific spots to shop for some super Fenton pieces:
Fenton USA Beads and Earrings



Some collectors collect pieces each year. Choose the year
from these links:
2011
Fenton Gift Shop
PREFERRED SECONDS
U7665HP55
Preferred Second
Robin's Egg Blue 4-1/2'' Mini Bell
$22.50, Buy Now!

U7386HP62
Preferred Second Handpainted
Key Lime 9'' Vase
Originally $59.50
Now $44.50, Buy Now!



SPECIAL SAVINGS
On Pear Dinnerware
from Fenton International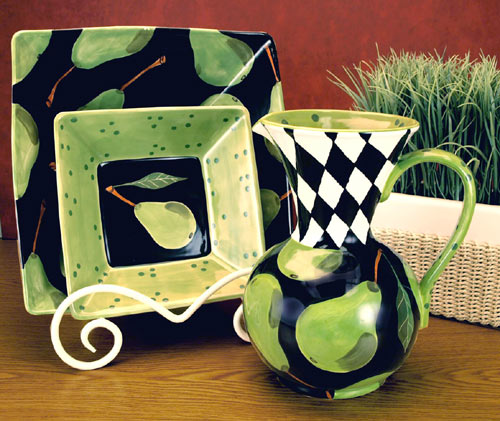 Much loved gallery designers
Romy and Clare joined with Fenton International to create dramatic additions to their signature Pear line of ceramics. The Pear collection represents sophisticated styling in handmade accessories.

For a limited time, you'll receive a 30% discount on Fenton International's Pear selections. Offer valid from
5 pm on 9/7/11 through
5 pm on Monday, 9/12/11 (Eastern Time). Click here to view all items in this offer. Sale price will appear in red above each selection included in this special offer. Previous orders are excluded from this offer. Fenton International features artistic, handcrafted gifts from around the world. To view more Fenton International handcrafted ceramic items, click here.
Fenton USA Presents. . .
Halloween
Glass Treats!



04296VS
4'' dia. Pumpkin Covered Box
in Orange Slice
$49.50

05937DI
10'' Basket in Ruby Satin
$99.50
The magic continues this Fall season with sparkly decorations embellishing Halloween favorites. Our 4'' dia. Pumpkin Covered Box is a unique place to store Halloween treats or to use as an accent piece on your tabletop! Handcrafted in Orange Slice, this Pumpkin Covered Box is perfect to display all season! The handpainted design is by Michelle Kibbe, and each pumpkin box is signed by the talented Fenton artist who completed it.

Orange Slice is an artistic color with its own personality! What we love best about Orange Slice: vibrancy and variety! The shades go from gold to orange at times, and it may look as if it has an opalescence on the finished edge.
Our 10'' Basket is handcrafted in Ruby glass and sanded for a Satin finish. The basket features a whimsical and fun handpainted design by Michelle Kibbe. Each basket features the handler's mark and is signed by the talented Fenton artist who handpainted it. Perfect for displaying treats, fall floral arrangements, potpourri, or mix and match with other pieces for a festive Halloween display!


Please click on each image or ware# for details.
To view more Christmas 2011 selections, click here. Can't find it online, contact your local Fenton dealer! To locate a dealer near you, click here. They may have that special piece waiting just for you!

Golden Glimmer on Emerald
Doll figurine collectors will want to add this sparkling beauty to their collections! Handcrafted in our jewel-toned Emerald Green glass and iridized for a sparkling finish. This figurine complements Fenton designer Michelle Kibbe's Golden Glimmer on Emerald selections. Other Golden Glimmer on Emerald selections are currently not available online, so be sure to check with your local Fenton dealer! Each handpainted piece is signed by the artist who completed it. Click on the image for details.
Fenton USA Fall 2011 Signing Events!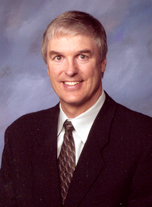 Meet and talk Fenton with George and Nancy Fenton at these following locations:

10/7/11: 6-8 p.m. - Kathie's Christmas Shop
Camp Hill, PA 717- 975-0505

10/8/11: 9 a.m.-Noon - Wood and More
@Root's Country Market Manheim, PA 717-244-4887
10/9 /11: 10 a.m.-1 p.m. - TLC Antiques, @Adams Antiques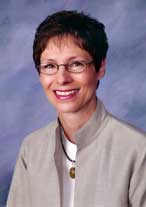 Adamstown, PA 610-246-5241 tonino63@aol.com
10/10/11: 10 a.m.-1 p.m. - Southgate Plaza Jewelers
Buffalo, NY 716-675-6994 or visit their website: www.southgateplazajewelers.com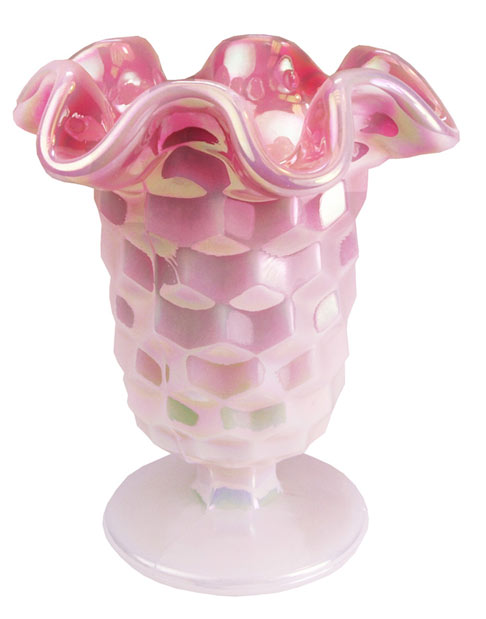 George and Nancy will personally sign this
Signing Event Exclusive Vase and all your
Fenton purchases at their events. This beautiful 4-1/2'' American pattern Rosalene iridized vase is available only at these events for $35.00. Please contact the individual Fenton retailers for details on these events.
---
Fenton
Gift Shop





Z5225HPA
3-1/2'' Opal Satin
Christmas Lights
Puppy Figurine
$38.50, Buy Now!

Holiday
Offerings



Z5294HPB
4-1/4''Cobalt Satin
Santa Figurine
$39.50, Buy Now!


Z5556NE
4'' Iridized Aubergine Tree
$25.75, Buy Now!


Z5535RJ
Gift Shop Exclusive
6-1/2'' Rosalene Iridized Tree, $40.75 Buy Now!
---
Fenton eBay Auctions
Own a unique Fenton creation, including rare, one-of-a-kind pieces, through our weekly eBay Auctions! Items featured this week...