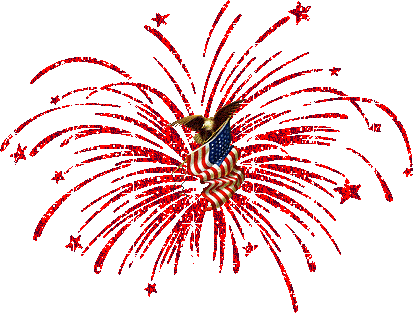 Fenton USA Presents. . .
Made in America
Online Special!
15% Discount
on selected handcrafted glass creations!
Fireworks will be lighting up the skyline soon! To celebrate, we are offering a 15% discount on selected handcrafted glass as a Made in America Online Special. This offer is valid from 8 a.m. on July 3rd through 8 p.m. on Friday, July 8th (Eastern Time).

Choose from our wide assortment of unadorned or handpainted styles in a variety of glass patterns and treatments. All of this glass is handcrafted by the skilled glassworkers at our factory in Williamstown, West Virginia. Each handpainted piece is signed by the talented Fenton artist who completed it.
These items make wonderful gifts for a birthday, anniversary, Easter, wedding, or to give as a Thank You or housewarming gift. . . or treat yourself! Fenton Art Glass. . . the gift that keeps on giving! Some items have very limited quantities... so don't delay - order yours today!

Click here to view our made in America Fenton handcrafted glass creations or choose from the selections shown below. Please click on each image to order.
*Note: Only the glass listed here will be discounted. The discounted price appears in red on each available item. The following categories are excluded from this offer: Kelsey Murphy/Robert Bomkamp, Dave Fetty, Frank Workman, Internet Specials, Fenton Lamps. Previous orders are also excluded from this offer.
---
Click here to shop online for our latest glass creations made in America! (items not included in online offer.)
---
For questions or comments, please do not reply to this email. Instead, email: askfenton@fentonartglass.com. This email has been sent to you because you have agreed to receive offers and information from the Fenton Art Glass Company. We respect your privacy and do not sell your personal information. For details, please review our privacy policy.
How to unsubscribe: If you prefer not to receive offers or information from Fenton Art Glass, please use this page.
If you use a Challenge-Response system for email, please make certain that you can receive our email by adding askfentononline@fentonartglass.com to your Allow List. For specific instructions for major ISPs, click here.
The sender of this email is the Fenton Art Glass Co., 700 Elizabeth St., Williamstown, WV, 26187
---
Copyright ©2011 Fenton Art Glass Company
All rights reserved
powered by Network Associates