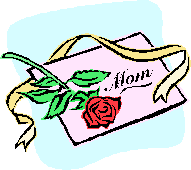 Happy Mother's Day!

FENTON GIFT SHOP
Special Offerings

Z5039HPT6
4'' Cat Figurine
$39.50
Buy Now!

A new
Gift Shop Exclusive,
our Robin's Egg Blue Satin Cat figurine is handpainted with a Cat that ate the Canary design.

Z5276HPC
5'' Handpainted Key Lime
Rainbow Fish Figurine
$45.00, Buy Now!

Our "Rainbow" Fish in Iridized Key Lime is a new Gift Shop Exclusive, and will make an outstanding addition to any collection.
Z5171HPA
4-3/4'' Handpainted Key Lime Butterfly Figurine
$39.50
Buy Now!

This Key Lime Butterfly on Stand is handpainted with dramatic black accents. Produced as a 2011 Gift Shop Exclusive.

027243Z
8'' Black Marigold Lion Bowl
$71.50, Buy Now!
A must have for any Carnival collection... this striking Black Marigold Lion Bowl. Produced as a 2008 Gift Shop Exclusive.
EXTREMELY LIMITED QUANTITIES!

SJ824CJ
4-1/2'' U.S. Army Paperweight
$39.50, Buy Now!

Only 9 Available! Show your American spirit for a loved one in the U.S. Army. This 4-1/2" Fenton USA Patriotic Paperweight is sandcarved in gold with the U.S. Army logo.
Z5245RU
5'' Ruby Amberina Cardinal Figurine $26.25, Buy Now!

Only 2 Available! This 5" Ruby Amberina Cardinal figurine is lovely to give or to receive. Ruby is a heat-sensitive glass that creates the wonderful Amberina effect. Color may vary.
Fenton USA Presents. . .
A Rainbow of Color!
In late 1907, Fenton Art Glass
entered the marketplace with iridescent ware. The pieces included highly patterned pressed glass.
A special metallic salts spray on
the hot glass created a shimmering rainbow effect. This new glass soon caught the public's fancy. Collectors prize these pieces today as Carnival glass, a phrase born in the 1950s when authors began to write about the glass of decades past. For more than two decades, Fenton stationery proudly carried this phrase: Originators of Iridescent Ware.

Fenton's skilled glassworkers
celebrate the past with new creations in Carnival glass for 2011. Shown above is our 7'' Lily of the Valley Candy Box, handcrafted in Black Carnival glass. This item is now shipping to Fenton dealers around the country. Be sure to check back as we will be adding pieces to this collection. To view more Carnival glass selections, click here. Can't find it online? Contact one of our authorized Fenton dealers! To locate an authorized Fenton dealer near you, click here.

Internet Special. . . Handpainted Patriotic Turtle Figurine
Figurine collectors will want to add this cute 4'' long turtle to their collections! Sculptor Jon Saffell developed this whimsical turtle to delight the young and the young-at-heart.

Award-winning Fenton designer Robin Spindler's handpainted red, white and blue with gold stars and polka dot accents add just the right festive touch! Inset photo shows a view of the top of the turtle's shell. Handcrafted in Opal Satin glass. Click here to view more Internet Special items.
Internet Special: X5266HPC 4'' Turtle Figurine $39.50
Fenton USA on QVC.com
Be sure to mark your calendar and set your alarms for our next QVC shows! Fenton USA handcrafted glass will be featured on QVC on July 14 at 6:00 a.m. (Eastern Time) and on July 16 at 4:00 a.m. (Eastern Time). Watch this newsletter for a preview of items to be offered during these two shows.

For an excellent reference book on Fenton Art Glass and QVC, click here. Fenton Glass, Especially for QVC catalogs the history of glass produced exclusively for QVC from the first show in 1988 through Bill Fenton's retirement show and highlights items featured through August 2002. Just $24.95 postage-paid!

Fenton eBay Auctions
Own a unique Fenton creation, including rare, one-of-a-kind pieces, through our weekly eBay Auctions! Items featured this week...
---


High-Relief Fused Glass Suncatchers

92067 - $18.00 - Buy Now!
Wild Rose 7'' Suncatcher


92068 - $18.00 - Buy Now!
Iris 7'' Suncatcher


92066 - $18.00 - Buy Now!
Sunflower 7'' Suncatcher
Our high relief Fused Glass by Anne Nye is pure, kiln-fired glass, sculpturally layered for texture and vibrant color. An artist all her life, Anne found her calling a decade ago with her line of vibrant fused glass. Her creations range from wall art, glass on a stand, suncatchers, or functional pieces, such as platters and plates and serving bowls.

Anne layers individually handcut glass chips over a glass base to form brilliant pieces with a nature theme. When the pieces are all carefully layered in place, it is placed in a kiln. The oven process takes time and when the glass reaches 1400 degrees, it begins a long, slow cooling process. When complete, the sharp glass edges become softly rounded, the colors with the layers fused together to form depth, texture, detail, and personality.

Click here to view more glass gift ideas from Fenton International. Fenton International features artistic handcrafted gifts from around the world.