FENTON GIFT SHOP
SPECIAL OFFERINGS!

Z5148HPS
3'' January Calendar Mouse
$37.50, Buy Now!

Don't Miss Out... Mark Your Mouse Calendar Now!" Our new series of 12 handpainted mice... this one is for January. Limited in quantity and signed by the artist, these adorable creatures will create quite a stir among our avid Fenton figurine collectors.

Z5058HPK
3-1/2'' January Elephant Figurine
$45.00, Buy Now!
Have you "herd" about our newest Gift Shop Exclusive? The first in our new monthly series...this adorable, handpainted "January" baby elephant figurine with upturned trunk just might bring a little luck into your home.
Z5151HPF
3-1/2'' Lavender Satin
Golfer Bear
$54.50, Buy Now!

FORE... every Fenton Bear figurine collector or FORE... golf enthusiasts, we present this adorable Fenton Gift Shop Exclusive Golfer Bear figurine. Quantities are limited, so be sure to order yours today!
Z5228HPY
7'' Lavender Satin
''Whisper of Spring'' Doll
$61.00, Buy Now!

Our Gift Shop Exclusive Lavender Satin 7" Bridesmaid Doll figurine is titled Whisper of Spring. This charming young lady, with her dress adorned with pretty crocuses, offers a whisper of springtime and will make a lovely addition to your doll collection.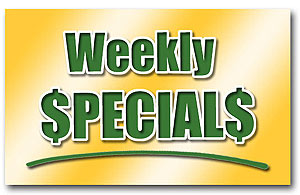 from the Gift Shop
Please click on each image for details on these Gift Shop Specials!

06477DM
3'' Mom's A Treasure
Burmese Purse
Originally $58.50, Now $43.75

C578648
4'' Rosalene Hummingbird
Heart Treasure Box
Originally $56.00
Now $42.00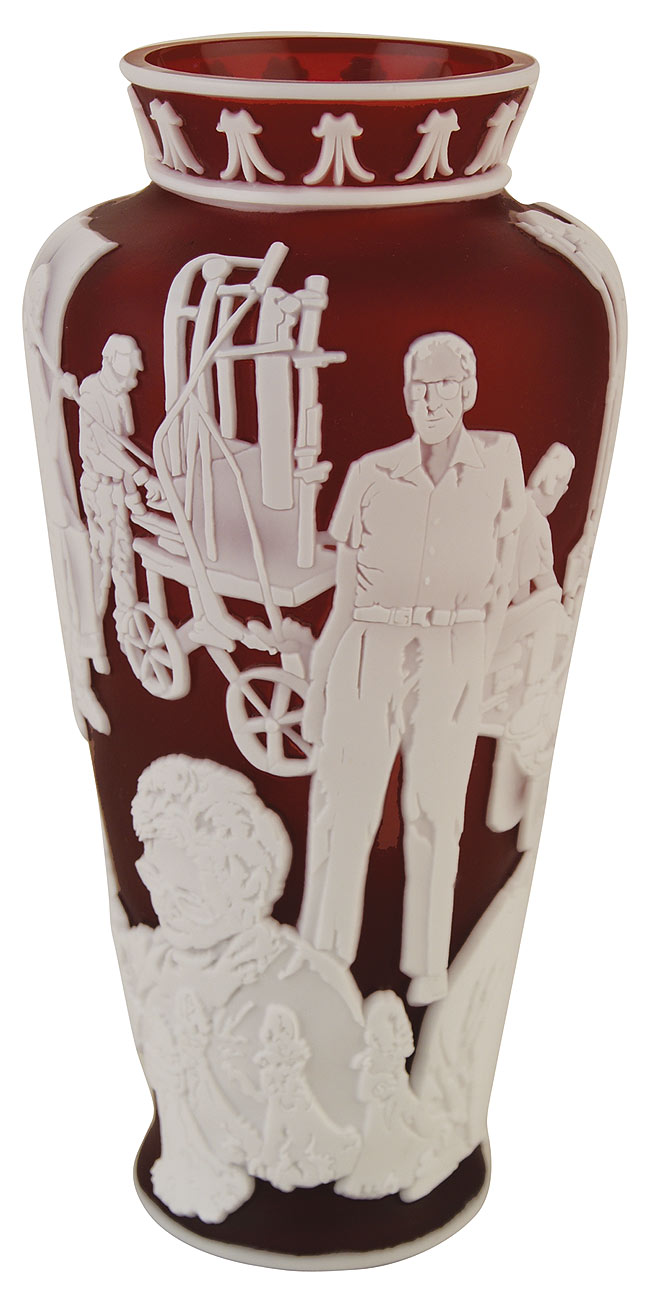 08812CJW
10-1/2'' Artistry Vase in Ruby
$2,500.00

The Fenton Artistry vase is limited
to 250 individually numbered pieces.
Donít delay placing your order!
Itís 2011 . . . Make the
Artistry Vase Yours with a New Payment Plan!
In response to requests from collectors like you, weíve created a new payment plan to facilitate your purchase of the Artistry vase. You'll have
12 monthly payments of $208.33 each (we accept your personal check, or Visa, MasterCard or Discover). Click here for details or click here for an order form. These easy payments will bring an Artistry vase to your home in one year's time. Youíll also receive the Certificate of Authenticity and three gift certificates of $75 each that can be used at participating Fenton dealers.

As I wrote a few months ago, never before
have we created a piece of Fenton glass this magnificent Ö with artistry and craftsmanship of the highest level Ö now offered to select Fenton collectors Ö you wonít want to miss this opportunity! Itís no secret that times are tough for many of us in todayís economy. Nonetheless, the talented and skilled people at Fenton Art Glass continue to create innovative art glass items especially for collectors. Add this fantastic Fenton item to your collection. The enthusiasm of those who already have an Artistry Vase confirms what we thought when we first saw it: no Fenton collection will be complete without this splendid cameo art glass creation.

The history of cameo glass dates back more than 2000 years, and designers Kelsey Murphy and Robert Bomkamp have created a remarkable piece of cameo art that extends this splendid tradition. Their cameo creations have sold for as much as $35,000, and many of their pieces are valued at $5000 or more. Like the rare cameo glass of the Roman era and the English and French masterpieces of the late nineteenth century, the Artistry vase from Fenton Art Glass will thrill you with rich color and intricate details.

Fenton USA Presents. . . Lavender Satin for Valentine's Day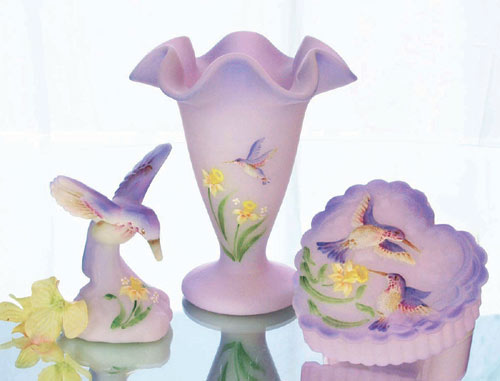 For Spring 2011, Fenton USA introduces three Valentine's Day pieces. Handcrafted in Lavender Satin glass, these lovely items each feature a handpainted design featuring hummingbirds and daffodils by Michelle Kibbe. Included in this grouping are a 4'' Hummingbird figurine, a 6-1/2'' Vase features and a 5'' Heart-shaped Treasure Box. . . each one perfect as a special gift for Valentine's Day or other special occasion. Each piece is signed by the Fenton artist who completed it. Click on each image for details. NOTE: The Treasure Box may be out of stock at this time, please check back soon.

Lavender contains neodymium, so pieces will be different colors under various lighting conditions. This characteristic is called dichroic, and it makes Lavender a great conversation topic. This unique color provides the perfect canvas for Fenton designer Michelle Kibbe's handpainted hummingbirds and daffodils.

To view more new items from Fenton USA, click here. Can't find it online? Contact one of our Fenton dealers! To locate a Fenton dealer near you, click here.
---
Internet Exclusives!
Internet Exclusives include handcrafted glass pieces with special handpainted decorations by award-winning Fenton designer Robin Spindler. Quantity is limited on many of these pieces, so don't delay adding one to your Fenton collection or as a gift for someone special! To view all of our Internet Exclusives, click here.

DS074KF - Mortar and Pestle Set in Aubergine $45.00, Buy Now!


X6515HPE
10-3/4'' Rib Optic Robin's Egg Blue Vase
$109.50, Buy Now!

Far Right: X6533HPA
9'' Cobalt Pillar Vase, $115.00, Buy Now!
---
Fenton USA on QVC in February, 2011!
Set your clocks to watch for introductions of new Fenton USA products in the early hours on QVC! Fenton Art Glass will be featured on QVC on February 8, 2011. Guest host George Fenton will present items made especially for QVC, including this adorable cat and kitten figurine set. The two hour-long shows will broadcast from 3:00-4:00 a.m. and 1:00-2:00 p.m. (Eastern time). Watch these newsletters for a preview of the Fenton USA items to be offered during these two shows!
New Fenton pieces made especially for a show will be on QVC.com not long before the show begins to air, and may be ordered at that time and any later time until they are gone. However, purchases of new items on the day of the show are what is most watched. We appreciate the help of Fenton collectors in their support of Fenton on QVC! Click here to view Fenton items made exclusively for QVC!
---
Fenton eBay Auctions
Own a unique Fenton creation, including rare, one-of-a-kind pieces, through our weekly
eBay Auctions! Items featured this week...