FENTON GIFT SHOP
SPECIAL OFFERINGS!

Z9480HPF
7-3/4'' Gift Shop Exclusive
Opal Satin Chessie Box
$115.00, Buy Now!

Limited quantities remain of this highly collectible Chessie Box. Produced as a Gift Shop Exclusive, the adorable sleeping kitten embossed in this vase will surely bring a smile to those who see her.
---
Produced as Fenton Gift Shop Exclusives, these adorable "tabby" Kitten figurines make perfect companion pieces to the Chessie Box shown above. Limited quantities so place your order today!
Z5064HPA
3-1/2'' Fenton Gift Shop Exclusive
''Tabby'' Sleeping Kitten
$45.00, Buy Now!


Z5119HPC
4'' Fenton Gift Shop Exclusive
''Tabby'' Stretching Kitten Figurine
$45.00, Buy Now!

Z5318HPC
3-1/4'' Gift Shop Exclusive
Perky ''Tabby Cat'' Figurine
$45.00, Buy Now!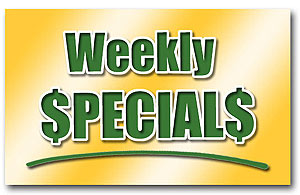 on Fenton Gift Shop
Preferred Seconds

214219
3-1/2'' Crystal Bear Figurine
$9.75, Preferred Second
188579
7-3/4'' Violet Iridized Stretch Trumpet Vase, $37.00
Preferred Second
Fenton USA Presents. . . New Handcrafted Baskets!
Nobody makes baskets like Fenton! Fenton started creating baskets in the late 1930s. Attaching a basket handle requires a great deal of skill. There's less than 30 seconds to attach and shape a handle before the glass cools and is no longer workable.
In the 1950s, company President Frank M. Fenton and his brother
Bill Fenton, who was Vice-President, decided that each Fenton basket handler should have a distinctive mark so collectors could identify the artisan who created their basket.
These marks are impressed at the base of each side of the handle. To learn more about basket handler marks, click here. The basket shown here is our Sun-Ray Basket, handcrafted in Robin's Egg Blue. Click on the image for details.

04330Y8
5-1/4'' Cape Cod Basket
Buttercup, $49.50, Buy Now!


04286H0
7'' Colonial Basket
Key Lime Opalescent, $55.00, Buy Now!
This Cape Cod Basket is handcrafted in Buttercup glass and will add sparkle to any room decor. The basket is made from an Imperial Glass Company mould originating in the 1930s. Buttercup captures the warmth of Spring sunshine and the excitement of nature's awakening.

Our 7'' Colonial Basket, handcrafted in refreshing Key Lime Opalescent, is another beautiful example of our craftsmanship. Click here to view more Fenton baskets. To view new items from Fenton USA, click here. Can't find it online? Contact one of our Fenton dealers! To locate a Fenton dealer near you, click here.

04962U7
4-1/4'' Ruby Opalescent
Heart Optic Vase, $79.50
Buy Now!

This Valentine's Day. . .
Give a Fenton Classic!

Heart Optic in Ruby Opalescent . . . A Fenton Classic!
The Heart Optic looks lovely in our handcrafted Ruby Opalescent 4-1/4" vase. The unique Heart Optic effect can only be achieved in handblown glassware, and our skilled glassworkers have mastered the technique. The molten glass is allowed to chill briefly before being reheated, and our artisans must reply upon their eyes and experience to create the perfect result. Give as is or fill this vase with candies, potpourri, jewelry, a love note or a special memento for the perfect Valentine's Day gift. . . or treat yourself!
---
Internet Exclusives!
Internet Exclusives include handcrafted glass pieces with special handpainted decorations by award-winning Fenton designer Robin Spindler. Quantity is limited on many of these pieces, so don't delay adding one to your Fenton collection or as a gift for someone special! To view all of our Internet Exclusives, click here.

X9591HPA
5'' Princess Slipper in Burmese
$39.75, Buy Now!


X5041HPD
3-1/2'' Burmese Cardinal
$42.50, Buy Now!
---
Fenton USA on QVC in February, 2011!
Set your clocks to watch for introductions of new Fenton USA products in the early hours on QVC! Fenton Art Glass will be featured on QVC on February 8, 2011.

Guest host George Fenton will present items made especially for QVC, including this beautiful handpainted Basket, handcrafted in our rich Ruby glass. The two hour-long shows will broadcast from 3:00-4:00 a.m. and 1:00-2:00 p.m. (Eastern time). Watch these newsletters for a preview of the Fenton USA items to be offered during these two shows! New Fenton pieces made especially for the show will be on QVC.com not long before the show begins to air. Purchases made on the day of the show are what is most watched. Thank you for your continued support of Fenton on QVC! Click here to view Fenton items made exclusively for QVC!
---
Fenton eBay Auctions
Own a unique Fenton creation, including rare, one-of-a-kind pieces, through our weekly eBay Auctions! Items featured this week...