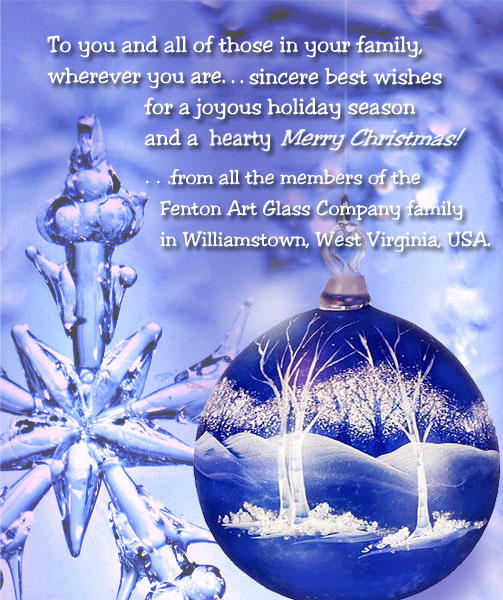 Thank you for your support during the past year. Click here to view our 2010 product line. Be sure to visit us next year at www.fentonartglass.com for exciting new offerings! To locate a Fenton dealer near you, click here.
---
For questions or comments, please do not reply to this email. Instead, email: askfenton@fentonartglass.com. This email has been sent to you because you have agreed to receive offers and information from the Fenton Art Glass Company. We respect your privacy and do not sell your personal information. For details, please review our privacy policy.
How to unsubscribe: If you prefer not to receive offers or information from Fenton Art Glass, please use this page.
If you use a Challenge-Response system for email, please make certain that you can receive our email by adding askfentononline@fentonartglass.com to your Allow List. For specific instructions for major ISPs, click here.
The sender of this email is the Fenton Art Glass Co., 700 Elizabeth St., Williamstown, WV, 26187
---