FENTON GIFT SHOP
SPECIAL OFFERINGS!
DS197I1
5-1/2'' Plum Opalescent Satin Christmas Compote
Originally $150, Now $100
Buy Now!

We've got the Plum Opalescent Satin Christmas Compote! This splendid piece stands 5-1/2" tall and is 9-1/2'" in diameter. The Fenton Gift Shop acquired the remaining stock of this wonderful item, which was made by Fenton especially for Antique Publications and Glass Press several years ago. An original Dugan Glass Co. mould (ca. 1910) was used to create this beautiful Compote. Quantities are limited, so place your order soon!

X4353OE
12'' Violet Handkerchief Vase
Originally $75.00, Now $67.50 Buy Now!
Vivid Violet is a home decorating staple. Our handcrafted Handkerchief Vase will blend perfectly with any decor. Compared to the other colors we produce, Violet tends to cool more quickly, so our skilled glassworkers adjust to this characteristic by changing their pace as needed during production.
Z5245RU
5'' Ruby Amberina Cardinal
$26.25, Buy Now!
Our 5" Ruby Amberina Cardinal figurine makes a lovely gift to give or to receive. Ruby is a heat-sensitive glass, and this feature creates a wonderful amberina effect and the color may vary.

Z6540OY
6-1/2'' Marigold Carnival
Grape Leaf Box
$79.50, Buy Now!

This 6 1/2" Fenton Gift Shop Exclusive Marigold Carnival Grape Leaf Covered Box is sprayed with metallic salts for a vivid iridescent effect.

Fenton eBay Auctions
Own a unique Fenton creation, including rare, one-of-a-kind pieces, through our weekly eBay Auctions! Items featured this week...
Fenton USA Presents. . . Holiday Gift Ideas!
Still searching for that perfect holiday gift? Choose from our wide selection of handcrafted art glass, made in the USA by the talented artisans at Fenton Art Glass. Shown below are a few holiday gift ideas for someone special or as a treat to yourself!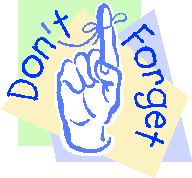 The last day to place an online order with guaranteed delivery before Christmas is Thursday, December 16th!

Visit www.fentonartglass.com to view our wide selection of handcrafted, made in the USA art glass and gift ideas from Fenton International!
Click here to view Christmas 2010 items.

---
Cast a warm glow this season
with a handcrafted Fenton Lamp
The unique character of Fenton's handblown lamps is apparent in our most recent lamps. The 23'' Student Lamp in Blue Burmese features a lovely soft floral design by Stacy Williams. Each handcrafted Fenton lamp is mouth blown by
a skilled craftsman in our more than a century old factory. Decorated shades are handpainted by talented Fenton artists who proudly sign each completed piece.

No other color inspires more collector enthusiasm than our Burmese glass with its soft pink blush. Fenton's Blue Burmese has the delicate shading and soft finish first seen during the 1880s in Frederick Shirley's patented art glass, now called
Mt. Washington Peachblow. A century later, Fenton revived this historic formula, and today's glass collectors treasure our Blue Burmese.

Click on the image to order or, to view all our Fenton Lamp Specials, click here. Can't find it online? Please contact an authorized Fenton dealer! To locate a Fenton dealer near you, click here.

---
Internet Exclusive. . . Princess Slipper in Classic Burmese
This week's Internet Exclusive is a must have for the Princess in your life. . . a 5'' long Princess Slipper handcrafted in our classic Burmese glass. Burmese glass contains pure gold in the formula which creates the soft pink blush right down to the tip of the toe
of this Princess Slipper!
Award-winning Fenton designer Robin Spindler's handpainted touches to the raised floral pattern and her added accents on this slipper enhance its beauty. Each handpainted Princess Slipper is signed by the talented Fenton artist who completed it. Quantity is limited, so don't delay finding the perfect fit for this Slipper! To view all of our Internet Specials, click here.
---