FENTON GIFT SHOP
Special Offerings
Z5535HPA
6-1/2'' Lotus Mist Burmese Christmas Tree with
Poinsettia Design
$57.50
Buy Now!

Christmas trees are the heart of the American holiday tradition. Enjoy this 6-1/2" Lotus Mist Burmese Tree with handpainted Poinsettia decoration for your holiday celebrations. Mix and match this new Gift Shop Exclusive with other Fenton trees!
130007
8''
Black Robe Santa w/List
$89.50
Buy Now!

Our 8" Fenton
Gift Shop Exclusive Olde World Santa figurine features a handpainted robe in Black with Gold accents.
GS509HPB
4'' Snowpeople Figurines
George and Nancy Fenton Signatures
$80.00, Buy Now!
Our new Fenton Gift Shop Exclusive Christmas Lights Snowman and Snowlady figurines are decked out in a Christmas Light design. Snowman is inscribed with the signature of George Fenton and the Snowlady with Nancy Fenton's signature.
Z5225HPA
3-1/2'' Opal Satin
Christmas Lights Puppy
$38.50, Buy Now!

Somebody's been caught playing in the Christmas lights! This adorable Opal Satin puppy figurine was produced as a 2009 Fenton Gift Shop Exclusive.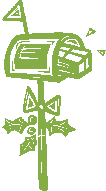 Fenton USA Presents. . .
Free Shipping on Qualifying Orders!

Finish your holiday shopping early and enjoy FREE SHIPPING on qualifying orders! Place your online order with a total of $75 or more (per order) and simply enter FF333 in the coupon code box. Remember, your order must total at least $75 to qualify for this offer! Online orders only.

NOTE: This offer ends at 11:59 p.m. on Tuesday, December 7th,
so don't delay - place your order today!


How do I take advantage of Fenton's FREE Shipping offer?
1. Place fentonartglass.com products totaling at least $75 in the online Shopping Cart
from 6:00 p.m. (ET) on Sunday, Dec. 5th to 11:59 p.m. on Tuesday, Dec. 7th.
2. Proceed to checkout.
3. Ship your items to a single U.S. address.
4. Enter FF333 when prompted for a coupon code (it will be added automatically if
your order qualifies).
5. Place your order and enjoy the free shipping!
6. Free Shipping is for GROUND delivery only, not for Express, 2- or 3-Day Delivery.
Click here to start shopping! Use our handy drop down menus to search for Fenton ware by year, artisan (Dave Fetty, Frank Workman, Kim Barley, etc.), shape, size, color, or price range. If you know the ware number of the piece you are interested in, simply type that number in the Fenton Quick Order box and click GO! Can't find it online? Please contact one of our Fenton dealers! To locate a Fenton dealer near you, click here.

Internet Exclusive. . . Rosemilk Ornament

This week's Internet Exclusive
is our open edge ornament, handcrafted in Rosemilk glass. Dreamy Rosemilk has captured the hearts of Fenton collectors. Award-winning Fenton designer Robin Spindler's handpainted motif features a layered design of pine needles, leaves and berries. Perfect for hanging on your holiday tree or displaying as a sparkling suncatcher! Each handpainted ornament is signed by the artist who completed it and includes a white ribbon tied in a bow.
To view all of our current Internet Specials, click here.

X1714HPM 3-1/2'' Open Edge Rosemilk Ornament
Internet Special Price: $35.00 Buy Now!
---
Fenton eBay Auctions
Own a unique Fenton creation, including rare, one-of-a-kind pieces, through our weekly eBay Auctions! Items featured this week...
---

Z5294HPB
4-1/4''Cobalt Satin
Santa Figurine, $39.50


Please click on each image
Great gift ideas
for $50 and under
from the Fenton Gift Shop!


Z5160HPEA
3-1/2'' Emerald Green
Fawn Figurine, $35.25