FENTON GIFT SHOP
SPECIAL OFFERINGS
06513CK
11'' Grape & Vine Chocolate Bowl
Originally $99.50, Now $79.50
Buy Now!
The above image shows detail on the inside and outside of our 11'' Chocolate Bowl in Grape & Vine pattern. First perfected by Fenton glass chemist Jacob Rosenthal more than a century ago, this remarkable opaque Chocolate color is back by popular demand!
170020
3-1/2'' Violet Stretch Comport Inscribed with signature of a Fenton Family Member
Originally $40.00, Now $30.00 Buy Now!
Produced as a sample,
this 3-1/2" x 6-1/2" Violet Stretch Comport has a graceful 6 pt. crimp. Each comport has been personally signed by a Fenton family member... don't miss the chance to add this piece to your collection!
04683CK
Chocolate Glass
7'' Covered Bunny Box
Originally $69.50, Now $45.25 Buy Now!

Limited quantity available
on this Covered Bunny Box. Our rich Chocolate glass ranges in color from a deep mocha shade to a milky cocoa color, and no two pieces are alike. Dating back to 1907, Chocolate glass is
a Fenton collector favorite. . . it looks good enough to eat!
Z5535RJ
6-1/2'' Rosalene Iridized Tree
$40.75, Buy Now!
Christmas trees are the heart of the American holiday tradition. Collect and enjoy this 6-1/2" Iridized Rosalene Tree for your holiday celebrations. Mix and match this new Gift Shop Exclusive with other Fenton trees for an attractive holiday display.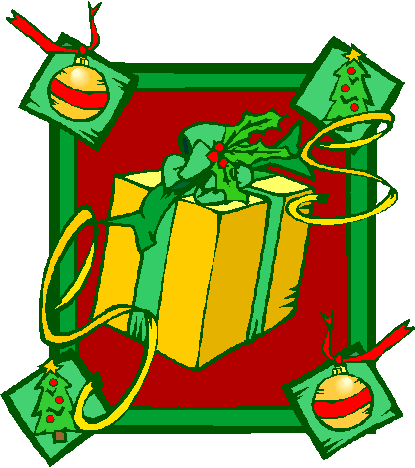 Fenton USA Presents. . . Christmas in July!
Get a jump on your holiday shopping with our Fenton USA Christmas in July offer! We've selected limited quantity items to offer you at great prices! Click on each image or on the product ware number to order. Each piece is handcrafted by the skilled glass artisans at our historic factory in Williamstown, West Virginia. The handpainted items are signed by the artists who completed them. For other Internet Exclusives, click here.


C420728
This lovely 3-1/2'' Swan
Covered Box features a
Blue Lagoon base and
an Opal cover. The Swan
cover is handpainted
with sparkling glitter.


C531859
This 3-1/4" Perky Cat figurine in Blue Lagoon is handpainted with a bright and fun floral design
by Michelle Kibbe.


C5064HPOE
This adorable 3-1/4"
Sleeping Kitten figurine is
a must have for the cat lover
or figurine collector! Handcrafted in Violet glass
with handpainted florals
designed by Kim Barley.


CV828AQ
Our sparkling 7-1/4'' Honeycomb Perfume Bottle
is handcrafted in Amber Iridized glass with a Crystal stopper. This perfume bottle
is from a new Fenton mould.


C50215K
This cute 3-1/2'' Pig figurine, handcrafted in Robin's Egg Blue, sports a handpainted design by Kim Barley. He's wearing a necktie, has on reading glasses, and his body has polka dot accents.


Ruby glass provides the
perfect canvas for this striking
floral and butterfly design by
Stacy Williams. The 10-1/2''
Vase is made from a mould
designed by Jon Saffell.
To view 2010 items currently available from Fenton USA, click here. Can't find it online? Ask one of our Fenton dealers! To locate a Fenton dealer near you,
click here.
---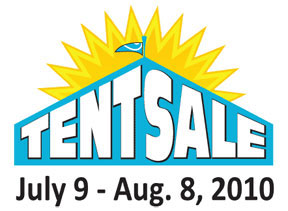 Click on the image at left for details on the Fenton Gift Shop's Annual Tent Sale!
Fenton eBay Auctions
Own a unique Fenton creation,
including one-of-a-kind pieces,
through our weekly eBay Auctions!
Items featured this week...
---

For questions or comments, please do not reply to this email. Instead, email: askfenton@fentonartglass.com. This email has been sent to you because you have agreed to receive offers and information from the Fenton Art Glass Company. We respect your privacy and do not sell your personal information. For details, please review our privacy policy.

How to unsubscribe: If you prefer not to receive offers or information from Fenton Art Glass, please use this page.

If you use a Challenge-Response system for email, please make certain that you can receive our email by adding askfentononline@fentonartglass.com to your Allow List. For specific instructions for major ISPs, click here.

The sender of this email is the Fenton Art Glass Co., 700 Elizabeth St., Williamstown, WV, 26187