FENTON GIFT SHOP
SPECIAL OFFERINGS
X5563HP
7'' Ruby Handpainted
Stylized Christmas Tree
Originally $49.50, Now $39.50 Buy Now!
Christmas trees are the heart of the American holiday tradition. Add this 7" handpainted Ruby Tree to your holiday display.
Mix and match with other Fenton Christmas trees.
07150YM
4-1/2'' Pomegranates
on Black Candy Box
Originally $59.50, Now $44.50 Buy Now!
Kim Barley used Swarovski crystals to add a sparkling dimension to the vivid Pomegranates. They virtually come to life on the sleek black surface of this Candy Box.
K7566EA
7'' Emerald Green Bell
Originally $35.00, Now $30.00 Buy Now!

The rich Emerald Green hue of our classic Oval Bell is a perfect addition to your holiday decor.

X8164RU
4-1/2'' Ruby Pitcher
Originally $37.00, Now $30.00 Buy Now!
This rich Ruby Creamer will be a beautiful complement
to your holiday table.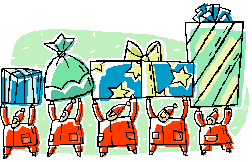 Fenton USA Presents. . . Christmas in July!
As the summer heats up, we've selected some limited quantity items to offer you at really cool prices! Get a head start on your holiday shopping with our Christmas in July offer from Fenton USA! Click on each image or the product ware number to order. Each piece is handcrafted by skilled glass artisans at our historic factory in Williamstown, West Virginia. The handpainted items are signed by the artists who completed them. For other Internet Exclusives, click here.


08100A0
Our 7-1/2'' Guest Set in Ruby features the Floral Fantasy on Ruby design by Kim Barley.
Only 7 sets left with
Nancy Fenton signature!


C5177MJ
11'' Buttercup Alley Cat
Robin Spindler whimsical handpainted design.
SOLD OUT!


08559F0
10'' Beaded Berries Ruby Vase Kim Barley design.
Limited Edition of 750.



C529689
This beautiful 3'' Butterfly
is handcrafted in our rich,
Ruby glass and handpainted with a Stacy Williams design.


C5134P8
This delightful 2-3/4'' h. Snail figurine in Madras Pink is iridized for added sparkle! Perfect way to get a child started collecting Fenton
or a unique addition to
a figurine collection.


042343X
Handcrafted in our rich Ruby glass, this 7'' Golden Star on Ruby Basket features a star design by Kim Barley.
Cranberry. . . A Fenton Classic

A Fenton collector favorite for decades, Cranberry glass was called "gold ruby" by prominent tableware manufacturers in the 1880s, Cranberry is a unique glass color that contains pure gold in the formula. Each piece is mouth blown by a skilled craftsman using one or more moulds to create particular shapes and patterns. Fenton's first Cranberry was marketed as Ruby Overlay in the early 1940s. We ceased production of Cranberry glass in our Williamstown, West Virginia factory in 2005.
We recently located three of these 8'' Cranberry Melon Vases. Your price: $95.00 + shipping. Click on the image for details, or, to view 2010 items currently available from Fenton USA, click here. Can't find it online? Try one of our Fenton dealers! To locate a Fenton dealer near you, click here. We have Gold Ruby glass available from our International division. Click here to view the Fenton International glass collection. Sorry, this vase has sold out!
Fenton eBay Auctions
Own a unique Fenton creation, including one-of-a-kind pieces, through our weekly eBay Auctions! Items featured this week...

---

from
Fenton International

GS82003
6'' h. Merry Mittens Pitcher
designed by Romy and Clare
Originally $19.75, Now $9.88

Click on each image for this week's Special Offers from the Fenton International division
of the Fenton Gift Shop!

GS82013
8-1/4'' Merry Mittens Spoonholder
designed by Romy and Clare
Originally $6.50, Now $3.25