FENTON GIFT SHOP
SPECIAL OFFERINGS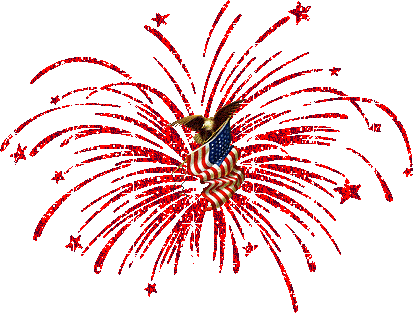 Don't Miss Out...Get Your Calendar Mouse Now!
Our Fenton Gift Shop Exclusive series of 12 cute handpainted mice is very popular! The latest addition is the July Mouse, all decked out in patriotic finery. Limited in quantity and signed by the artist, these adorable creatures will create quite a
stir among avid Fenton figurine collectors. Shown below are the Fenton Gift Shop Exclusive March through July 2010 Mouse figurines.
Z5148HPM
3'' Fenton Gift Shop Exclusive
''July'' Calendar Mouse
$37.50, Buy Now!
Z5148HPK
3'' June Calendar Mouse
$37.50, Buy Now!
Z5148HPL
3'' May Calendar Mouse
$37.50, Buy Now!

Z5148HPI
3'' April Calendar Mouse
$37.50, Buy Now!

Z5148HPJ
3'' March Calendar Mouse
$37.50, Buy Now!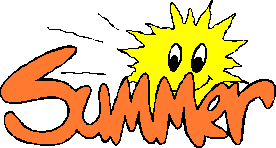 Fenton USA Presents. . .
Summer Sizzlers!

Very limited quantities are available (fewer than 15 of each!) on these six Fenton USA Summer Sizzlers! They're going, going, and soon to be gone...so don't delay - order yours today! Click on the image to order. Each piece is handcrafted at our factory in Williamstown, West Virginia. These handpainted items are signed by the artists who completed them.

To view Fenton USA 2010 items, including NEW pieces for Summer, click here.
Can't find it online? Try one of our Fenton dealers! To locate a Fenton dealer near you, click here.
The Connoisseur Collection. . .
simply the best of the best!

Each Poppy Picnic Pitcher is packed
with a Connoisseur certificate. This pitcher is handcrafted in our vivid
Emerald Green glass cased with French Opalescent. Kim Barley's stunning handpainted floral decoration completes this piece. The pitcher is limited to 750 pieces. We're offering our remaining pitchers (fewer than five!) with FREE Shipping while supplies last!
---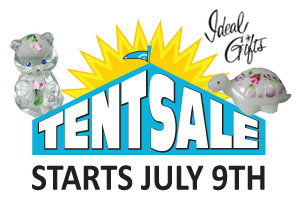 Click on the image for details on the
Fenton Gift Shop's Annual Tent Sale!

Fenton eBay Auctions
Own a unique Fenton creation,
including one-of-a-kind pieces,
through our weekly eBay Auctions!
Items featured this week...
---
For questions or comments, please do not reply to this email. Instead, email: askfenton@fentonartglass.com. This email has been sent to you because you have agreed to receive offers and information from the Fenton Art Glass Company. We respect your privacy and do not sell your personal information. For details, please review our privacy policy.

How to unsubscribe: If you prefer not to receive offers or information from Fenton Art Glass, please use this page.

If you use a Challenge-Response system for email, please make certain that you can receive our email by adding askfentononline@fentonartglass.com to your Allow List. For specific instructions for major ISPs, click here.

The sender of this email is the Fenton Art Glass Co., 700 Elizabeth St., Williamstown, WV, 26187