FENTON GIFT SHOP
SPECIAL OFFERINGS
Z2955CJA
Gift Shop Exclusive
9-3/4'' Canaan Valley
Cameo Vase, $495.00
Buy Now!
This spectacular cameo carved Vase by Kelsey Murphy and Robert Bomkamp captures all the splendor of West Virginia's scenic Canaan Valley in Winter. This vase is limited to 25 individually numbered pieces and is inscribed with the signatures of Kelsey Murphy and Robert Bomkamp. Whether you collect Fenton cameo or our popular handpainted Canaan Valley pieces, this vase will be a wonderful addition to your collection.
Z5057CJA
4'' Gift Shop Exclusive Chocolate Cameo Summer Pasture Foal
$140.00, Buy Now!
The subtle coloration of Fenton's historic Chocolate glass is the perfect canvas for the cameo artistry of Kelsey Murphy and Robert Bomkamp. This cameo carved Fenton Foal features remarkably intricate details ... can you spot the butterflies amidst the blossoms? The 4" long figurine is inscribed on the underside with the Fenton USA logo as well as the signatures of Kelsey Murphy and Robert Bomkamp.

Z5215HPB
2-3/4'' Chameleon Green Squirrel with Bow Tie, $32.00, Buy Now!
Handpainted with a charming bow tie and cuffs, this delightful Chameleon Green glass squirrel features beautiful green color variations that make each piece a one of a kind treasure. A new Gift Shop Exclusive, this makes a perfect gift for the holidays.

Z3834XE
6-1/4'' Chameleon Green Hobnail Basket, Randy Fenton Signature
$20.00, Buy Now!

Wow! Only $20.00 and it is personally signed by Randy Fenton! This Chameleon Green Hobnail Basket will make a wonderful addition to your Hobnail collection.


Fenton eBay Auctions
Own a unique Fenton creation, including one-of-a-kind pieces, through our weekly eBay Auctions! Items featured this week...
More Great Gift Ideas!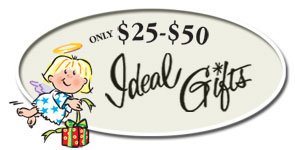 For more great gift ideas from Fenton, click on the images above for gifts in the Under $25 and in the $25-$50 range.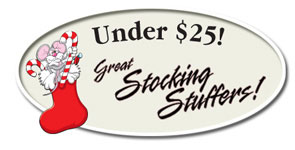 Fenton USA Presents. . .
$25 and Under Holiday Gift Ideas!

We've checked it twice...and now offer you our list of $25 and Under gift ideas from Fenton USA! Click on each image to order online or click here for more great stocking stuffer ideas priced at $25 and under from Fenton USA! Note: Shipping and handling charges are in addition to product prices. To locate a Fenton dealer near you, click here.
Fenton Art Glass on QVC on December 31, 2009
Fenton Art Glass will be featured on QVC on Thursday, December 31, 2009.
End the 2009 year with Fenton and QVC! Guest host will be George Fenton. Show times are 1-2 a.m., 10-11 a.m. and 4-5 p.m. (Eastern Time). Check back for a preview of Fenton USA glass to be featured during the shows. To view Fenton Art Glass items now available from QVC, click here.
Fenton Art Glass "Dirty Jobs" Products
Fenton Art Glass was featured on the Discovery Channel show Dirty Jobs in November. Show host Mike Rowe gained a new appreciation for glassmaking when he tried his hand at several jobs. Click here to watch a clip from the show!
I8754CJBK
Get Ready to Get Dirty
T-Shirt Glass Logo
Paperweight
3-1/2'' x 2-1/2'', $39.75

I8749CJBK
mikeroweWORKS
Black Glass
Logo Paperweight
3-3/8'' dia., $29.75

I5177TJ
11'' Alley Cat in
Robin's Egg Blue Iridized, $65.00
Click here to see how
the Alley Cat is created!
Shown above are some new Fenton USA products which will appeal to Mike Rowe fans as well as to Fenton collectors. These products are handcrafted in the USA by the skilled glassworkers at Fenton Art Glass. Click each image for details or click here to see all available items. Please note: These items can only be ordered online and are not available through Fenton dealers nor the Fenton Gift Shop.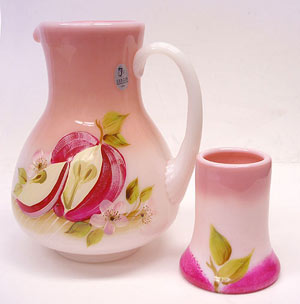 INTERNET EXCLUSIVE. . .
Rosalene Handpainted
Guest Set!
We've located a very limited inventory
(less than ten!) of this 7-1/2'' Guest Set handcrafted in Rosalene glass. To make this beautiful set even more special, George Fenton has personally signed each pitcher bottom George Fenton 09. The Guest Set features a handpainted Dianna Barbour design of a sliced apple with touches of blossoms and leaves. Dianna's handpainted signature, the date 2007 and the Fenton handpainted cursive F symbol also appear on the bottom of the pitcher. A favorite among Fenton collectors, Rosalene is a heat-sensitive glass. It contains gold in the formula which creates the soft pink color when the glass is reheated. The beautiful result is an opaque white glass with pink highlights. Click the image to order! Quantities are extremely limited so place your order soon!
---