FENTON GIFT SHOP
SPECIAL OFFERINGS
Z5294HPA
4-1/4'' Cobalt Blue Canaan Valley Santa, $45.00, Buy Now!
A limited quantity has been produced of this new 2009 Gift Shop Exclusive. The picturesque Canaan Valley of West Virginia is celebrated once again for Christmas. Ice-covered trees and frosty woodlands come to life in this popular handpainted motif. The Canaan Valley design features Robin Spindler's original design of a wintry scene with the West Virginia state bird, a bright red male Cardinal, and added new design highlights by Michelle Kibbe for 2009.


Z5151HPRU
3-1/2'' Handpainted Ruby Amberina Bear
$38.00
Buy Now!
Our adorable 3-1/2" Ruby Amberina Bear is all decked out in a gold bowtie and cuffs. This bear cub will make a perfect stocking stuffer or a great addition to your bear collection.

Z5294HPB
4-1/4'' Cobalt Satin Santa
$39.50, Buy Now!
A limited quantity has been produced of this new 2009
Gift Shop Exclusive. Our handpainted Cobalt Satin Santa will add a little delight to your Fenton Collection.


Z5151HPE
3-1/2'' Emerald Green Bear with Daisy $34.75
Buy Now!


This adorable 3-1/2" Emerald Green Bear is handpainted with a fresh daisy pattern. This new 2009 Fenton Gift Shop Exclusive makes a beary special gift or addition to your Fenton Figurine collection!

Fenton eBay Auctions
Own a unique Fenton creation, including one-of-a-kind pieces, through our weekly eBay Auctions! Items featured this week...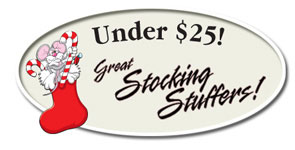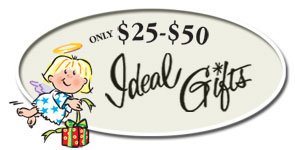 Fenton USA Presents. . . Horizons Collection 2009

Our Cobalt glass provides the perfect canvas for Michelle Kibbe's lush floral design on this stately 9'' sanded Vase. Included in our 2009 Horizons Collection, this vase is called Blissful...and, as you can see, it's perfect for home decor.

There have been more than 60 different Blues in our product line. Cobalt creates a dark blue and copper imparts a light blue. In combination with each other or with additional coloring agents, cobalt and copper are used for almost all of our blue colors. Traditional Cobalt glass brings warm country charm to American homes. Our Cobalt begins with silica sand, soda ash and lime, which accounts for 95% of the batch. The remaining 5% is composed of special ingredients which impart the desired color to the glass when the batch is melted at 2500 degrees F. Click on each image to order online or click here for more Cobalt items from Fenton USA! To locate a Fenton dealer near you, click here.

Just Arrived! Animal Figurines
in Twilight on Cobalt and Cobalt Glass
Fenton figurine collectors will love our newest selection of animals in Cobalt. Shown above are the Stretching Kitten, Scottie Dog and Bird Figurines. The Kitten has a handpainted design called Twilight on Cobalt by Kim Barley and is also available undecorated. The Bird figurine will also be available in the Twilight on Cobalt design. Click on each image to order or click here to view all our 2009 products.
Fenton Art Glass Products
Fenton Art Glass was featured on the Discovery Channel show Dirty Jobs in November. Show host Mike Rowe gained a new appreciation for glassmaking when he tried his hand at several jobs, including decorating, gathering, making a swung vase, and ladling or cleaning out the tank. The Fenton episode was filmed in November 2008. Watch a clip from the show by clicking here!
I8754CJBK
Get Ready to Get Dirty
T-Shirt Glass Logo
Paperweight
3-1/2'' x 2-1/2'', $39.75

I8749CJBK
mikeroweWORKS
Black Glass
Logo Paperweight
3-3/8'' diameter, $29.75

I5177TJ
11'' Alley Cat in
Robin's Egg Blue Iridized $65.00
Click here to see how
the Alley Cat is created!
Shown above are some new Fenton USA products which will appeal to fans of
Mike Rowe as well as to Fenton collectors. These products are handcrafted in the USA by the skilled glassworkers at Fenton Art Glass. Click each image for details or click here to see all available items. Please note: These items can only be ordered online and are not available through Fenton dealers nor the Fenton Gift Shop.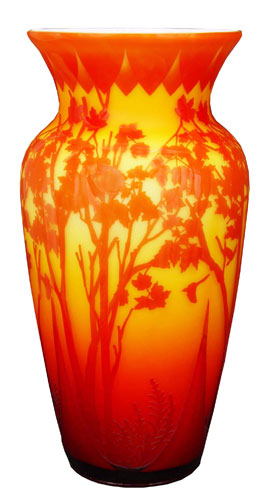 Fenton USA Limited Edition Cameo Holiday Specials. . . Especially for QVC!

Designed by renowned cameo artists Kelsey Murphy and Robert Bomkamp, this exquisitely detailed handblown Vase in Milk glass is encased in a thin layer of light ruby glass and then reheated just right to give it our unique Persimmon color. The design features a background which is sandcarved back to a golden layer which creates the brilliant effect of sunlight peeking through the trees at daybreak and is titled Morning Sun. This vase (C210412) is individually numbered in a Limited Edition of 50 and is only offered on QVC.com. Click on the image to order or click here for more Fenton USA products made especially for QVC.
---