FENTON GIFT SHOP
SPECIAL OFFERINGS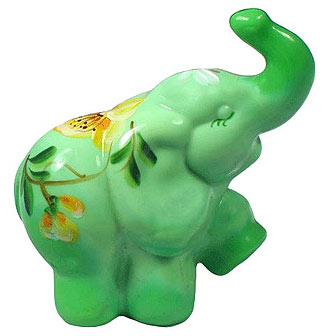 U5136HP1
3-1/2'' Handpainted
Chameleon Green Elephant
$25.00, Buy Now!
Preferred Second. This Chameleon Green Elephant with handpainted floral design will make a wonderful addition to your Fenton Figurine collection.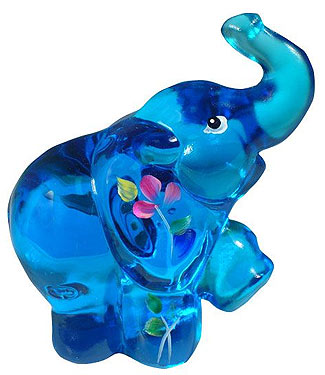 U5136HP3
3-1/2'' Handpainted
Turquoise Elephant
$25.00, Buy Now!
Preferred Second. This Turquoise Elephant with handpainted pink flower design will make a wonderful companion for your other Fenton animals. Also a great gift for a new collector!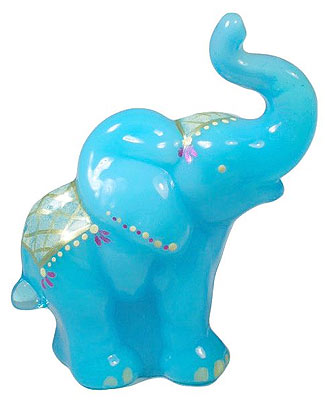 U5158HP1
3-1/2'' Handpainted
Sky Blue Elephant
$25.00, Buy Now!

Preferred Second. You'll want to add this adorable handpainted Parade Elephant figurine to your Fenton collection!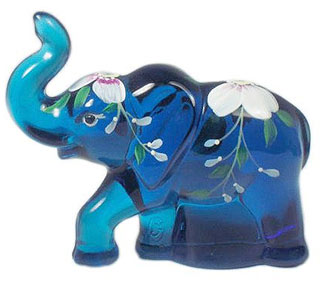 U5078HP1
3-1/2'' Handpainted
Indigo Blue Elephant
$25.00, Buy Now!
This Indigo Blue Elephant features handpainted white and pink flowers and buds.
A perfect "Good Luck" gift! Legend has it that if you give someone an elephant with an upturned trunk they'll have good luck!

Fenton eBay Auctions...
Own a unique Fenton creation, including one-of-a-kind pieces, through our weekly eBay Auctions! Items featured this week...

Fenton Glassmaking School Nov. 6. Click here to reserve your spot!
Fenton Lampwork Workshop! Nov. 6. Click here to reserve your spot! jena@fentongiftshop.com
Fenton USA Presents Blown Ornaments by Ron Hinkle!
The wonder and spirit of Christmas is captured forever in our handblown ornaments. The ornaments are handblown by Ron Hinkle, a well-known West Virginia glass artisan. Ron uses his glassmaking skills to create the classic Christmas tree ball shape, finished with a delicate loop of applied glass. Each ornament is proudly signed by the talented Fenton artist who handpainted it and includes a display stand.

Our 4-1/2'' Ruby Ornament is sure to shimmer in your holiday lights! Robin Spindler's Star Bright on Ruby design is of a guiding star illuminating the winter night. For the holidays or every day, our popular French Opalescent glass creates perfect home decor accents. The popular handpainted Winter Aura on French Opalescent design by Michelle Kibbe continues to grace new pieces for 2009 - including this 4-1/2" Ornament. To order online, click on each image or click here for more Christmas 2009 items from Fenton USA! To locate a Fenton dealer near you, click here.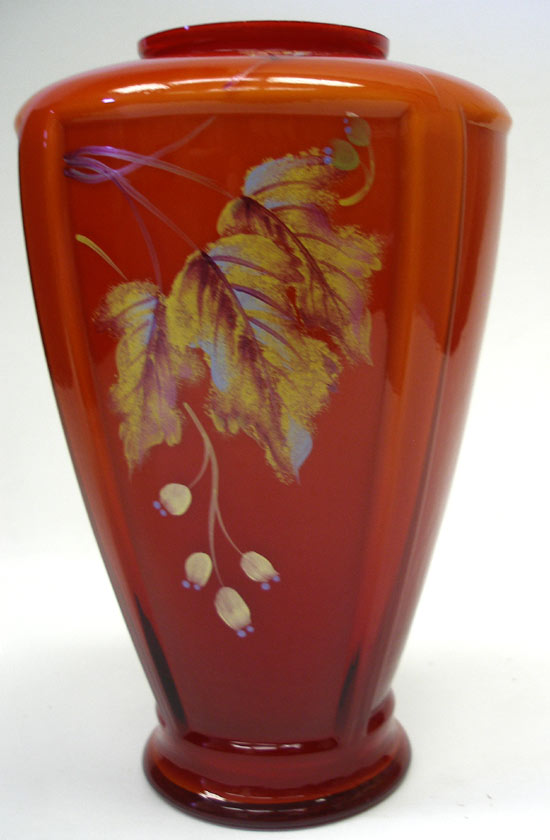 Fenton Family Signature
Persimmon Vase from QVC!
Perfect for Autumn table displays! Persimmon glass,
one of our new colors, provides the perfect canvas for Michelle Kibbe's design on this 7-1/2'' Paneled Vase. The handpainted motif features sponged autumn leaves with berry accents. Crafted with pride by the skilled glass artisans of Fenton. Each vase is signed by the artist who handpainted it. Inscribed with signature of Nancy Fenton. Also available is a Fawn figurine with handpainted design to complement this vase. Click on image to order or visit www.qvc.com for more Fenton products!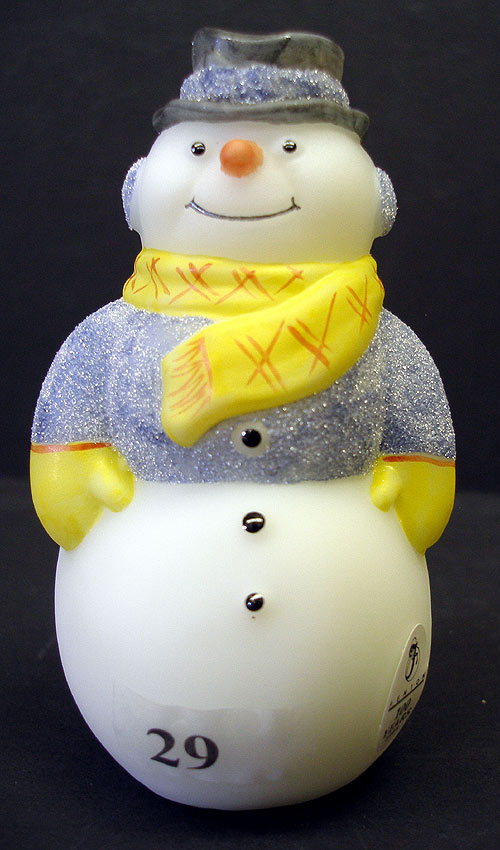 Fenton Art Glass Auction
scheduled for Sunday, November 8th
Join us on November 8th for a fabulous Fenton glass auction at our factory. 225 lots will be up for bid, reflecting years of Fenton history with a variety of color and decorative treatments. Among the items included in the auction is this Snowman figurine with a handpainted decoration. Signed handpainted by M. Kibbe, this figurine was part of a numbered limited edition series. Visit www.randyclarkauctions.com for a complete auction preview.
2009 Fall Fenton Family Signing Events
Meet a member of the Fenton family at the following Fenton dealer locations during our 2009 Fall Fenton Family Signing Events. Please contact each Fenton dealer for details. Click here for the event schedule and details on the event exclusive basket in our new Buttercup color, available only at participating Fenton dealers during these events. Don't forget to bring your special Fenton rarity to the Fenton Glass Treasure Hunt held at our participating dealers! Click here for details!
11/07 Collectables Unlimited, Danville, PA (877) 750-9394 (Lynn Fenton Erb)
11/07 The Treasure House, Paragould, AR (870) 239-4237 (Mike Fenton)
11/07 The Bronze Look, Princeton, WV (304) 425-5005 (Nancy Fenton)
11/08 Emerald City, Lewisville, TX (972) 219-0474 (Mike)
Fenton to be featured on "Dirty Jobs" TV Show!
Fenton Art Glass will be featured on the Discovery Channel's Dirty Jobs show on November 10th at 9 p.m. ET/PT. Click here to check the Discovery Channel's
daily show schedule.
---