FENTON GIFT SHOP
SPECIAL OFFERINGS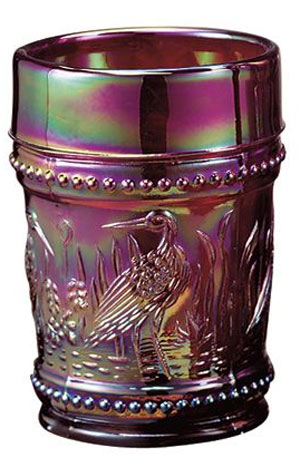 05511RN
4'' Red Carnival
Stork & Rushes Tumbler
Original price $30.00
Now $19.50, Buy Now!
This Stork & Rushes Tumbler is handcrafted in one of the best of our signature treatments in a highly collectible color - Red Carnival.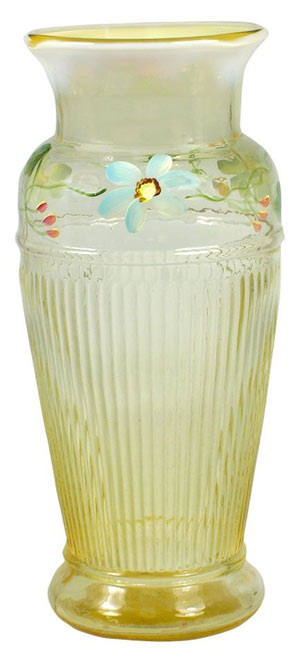 300044
9'' Silken Sand Daisy Blue
Adams Rib Vase
Original Price $109.50
Now $82.00, Buy Now!
Frances Burton's delicate Daisy Blue design with melon berry accents trails across a field of pale gold Silken Sand, adding a simple touch of beauty to this 9" Adams Rib Vase.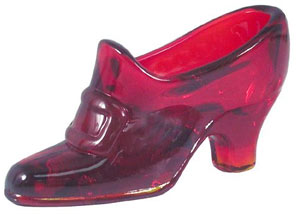 211432
4-1/2'' Ruby Slipper
$17.50, Buy Now!

Preferred Second. Prince Charming awaits with the royal slipper! The lure of a Ruby Glass Slipper transforms a girl into a princess, with each sparkling piece truly one of a kind. An enchanting collectible and a charming gift. Treat yourself - you deserve it!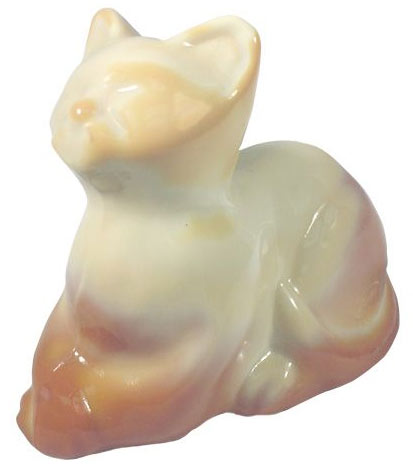 200012
3-1/4'' Chocolate Kitten
$11.25, Buy Now!
Preferred Second. This adorable Chocolate Kitten
will be the perfect piece to introduce the young collector to the wonders of Fenton Art Glass.

Fenton eBay Auctions...
Own a unique Fenton creation, including one-of-a-kind pieces, through our weekly eBay Auctions! Items featured this week...
Fenton USA Presents. . . Autumn Gold's Honeyed Shades!
The fiery fury of Fenton's furnaces creates a liquid gold that, when cooled, is captured forever in the honeyed shades of Autumn Gold. For Christmas 2009, we have two Limited Edition pieces in this color. The warm hues of Autumn Gold provide the perfect canvas for Michelle Kibbe's serene scene of a small country church in winter woods on our 3-1/2'' ornament and 7'' Royal Oval Bell. Glitter accents on the tall trees add to the wintry feel, and a Cardinal is perched on a tree in the foreground. These pieces make a perfect gift for your pastor or to add to your own collection! To locate a Fenton dealer near you, click here! Click on each image to order online or click here for more Autumn Gold items from Fenton!
Final Week for our Halloween Discount Offer!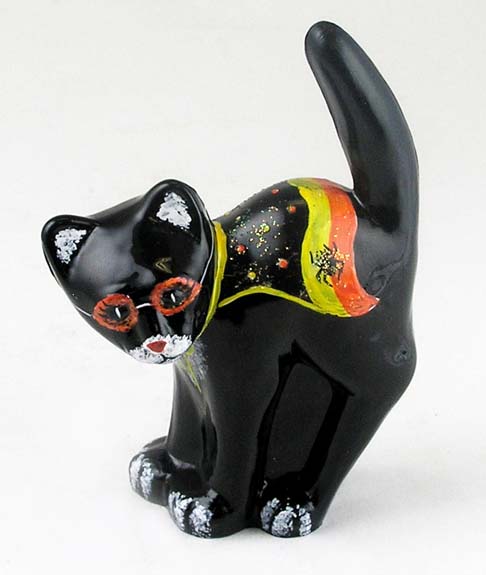 Our Halloween Treat Offer ends October 16!
If you haven't added Fenton pieces to your Halloween decor, now is the time! Receive a 15% discount on your total Halloween order of $100 or more. This offer is valid through October 16, 2009 for online Halloween orders only. To take advantage of this special offer, you must click here to view the complete line of our Halloween-themed products and to place your order from this category. To receive the 15% discount on your Halloween order, type the word boo as the coupon code at online check out. Shown at left is Candy, our 4-1/2'' Scaredy Cat figurine. Each piece is meticulously handpainted and personally signed by the artist who completed it. Click on the image for details.
---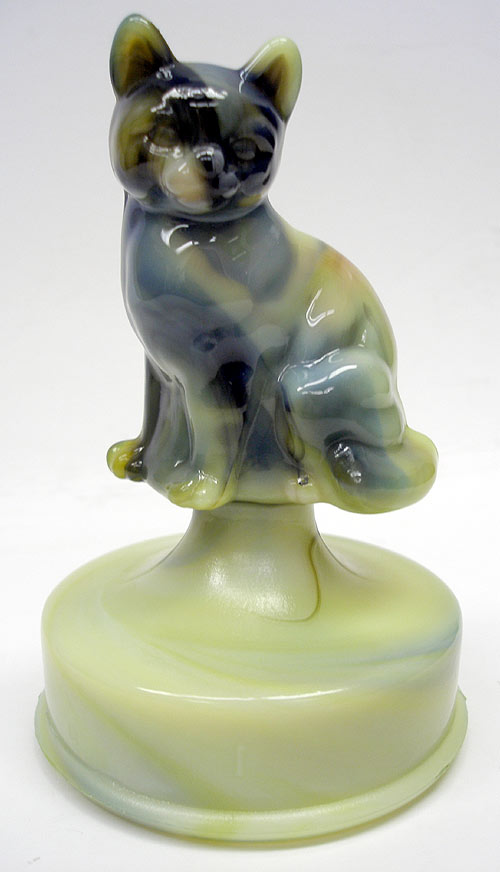 Fenton Auction on Sunday, November 8th
Join us November 8th for a fabulous Fenton glass auction at our factory. 225 lots will be up for bid, reflecting years of Fenton history with a variety of color and decorative treatments. Among the items to be included in the auction is this fabulous slag glass cat figurine on a fount. Bookmark www.randyclarkauctions.com and watch for a preview of all pieces in the auction. More information in future newsletters.
---
2009 Fall Fenton Family Signing Events
In addition to Scott Fenton and Mike Fenton appearing at Fenton dealers around the country in October, company president George Fenton will be appearing at the following Fenton dealer locations on October 23-25, 2009. Please contact each Fenton dealer for details. Click on George's photo for his bio or click here for the full schedule.
10/23/2009 Parke Place Jewelry, Foley, AL (251) 943-7225
10/23/2009 Four Seasons Florist, Hurley, MS (228) 588-2528
10/24/2009 Yesterday's Gifts, Lucedale, MS (601) 947-6388
10/24/2009 Burnham Drugs, Moss Point, MS (228) 475-3411
10/25/2009 Robert Moore & Company, Mobile, AL (251) 661-3608
Click here for the complete schedule of Fall 2009 Fenton Family Signing Events and details on the Fenton Family Signing Event Exclusive basket in our new Buttercup color, available only at participating Fenton dealers during these events. Also, don't forget to bring your special Fenton rarity to the Fenton Glass Treasure Hunt at participating dealers! Click here for details!
---