FENTON GIFT SHOP
SPECIAL OFFERINGS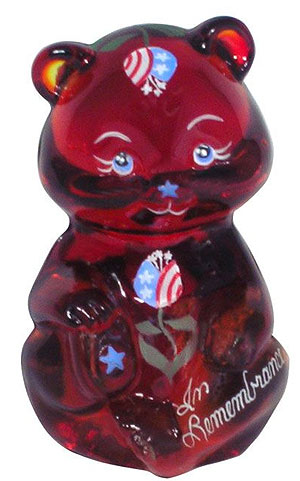 160009
3-1/2'' Featured Artist
Ruby Amberina
Patriotic Bear
$70.00, Buy Now!
Designed and handpainted
by Featured Artist Susan Bryan, this adorable 3-1/2'' patriotic In Rememberance Bear on Ruby Amberina glass. This Gift Shop Exclusive is perfect for your bear collection.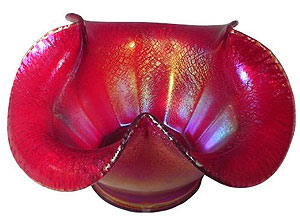 220015
6'' Dia. Ruby Stretch Bowl
$59.50, Buy Now!

Limited quantities have been produced of this iridized Ruby Stretch Bowl is approximately 3-1/2'' high by 6'' diameter at the widest point. This piece will make a beautiful addition to your stretch glass collection.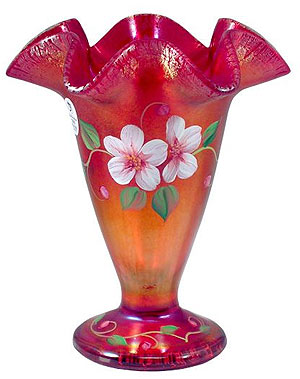 I2988HPRL
6-1/4'' Ruby Amberina Stretch Handpainted Vase
$65.00, Buy Now!
Cheerful times blossom when you grace your home with this limited and numbered piece! Only 300 made... this Ruby Stretch Vase with a lovely handpainted floral design is a perfect addition to
any collection.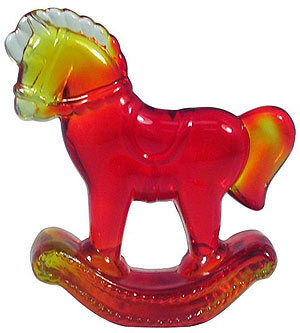 Z5135RU
2-3/4'' Ruby Amberina
Hobby Horse
$22.00, Buy Now!
This 3" Ruby Amberina hobby horse will make the perfect keepsake for all ages. Ruby is a glass very sensitive to heat and this feature creates the wonderful amberina effect. Color may vary.
Fenton eBay Auctions...
Own a unique Fenton creation, including one-of-a-kind pieces, through our weekly eBay Auctions! Items featured this week...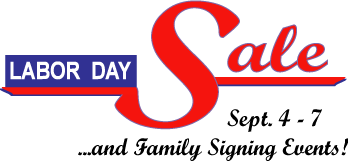 Fenton USA Presents. . . Halloween Friends
Our delightful Boy and Girl figurines are all dressed up and ready for a night of trick or treat! Princess sparkles in her finery, and Captain Kid is ready to scavenge for treats! You'll delight in Michelle Kibbe's designs with the handpainted details and glitter accents. Their feline companion, Devilish, is ready in costume to accompany them on their All Hallow's Eve adventure. This cat figurine is known to collectors as our "curious cat." These three pieces are handcrafted in Opal Satin glass.
Each figurine is carefully handpainted and signed with pride by the artist who completes it. Click on each image for product details. Click here for more Halloween items or click here for more items from Fenton USA 2009.
Perfect Fall Accent. . . Marigold Carnival Glass!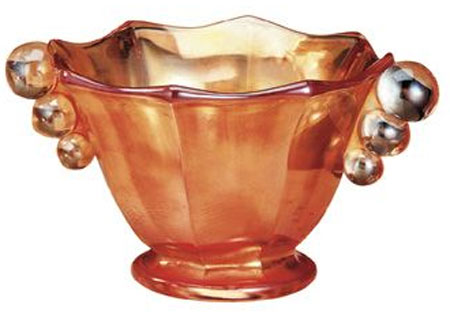 Marigold...it just gets better and better. Our skilled craftsmen have slipped back in time to revive the mysteries of this famous iridescent treatment. The result works perfectly with the warm spice palette in today's home decor. Our 6'' dia. Marigold Panel and Ball Nut Dish is the perfect accent piece for your home display. Fill with snacks, glass gems, or potpourri. Click on the image or click here for more items in Marigold.

Fall 2009 Fenton Family Signing Event Exclusive!
We're finalizing our Fall 2009 Fenton Family Signing Events schedule! Click here for the current schedule and check back for updates. The Family Signing Event Exclusive, available only at participating Fenton dealers during these events, is this 5'' miniature basket. Made in our new Buttercup color, this unique sparkling basket is from a Fostoria mould. It's being made for the first time at our factory!

Fenton is also sponsoring the Fenton Glass Treasure Hunt for old, rare and interesting pieces of Fenton during the Fall Signing Events. Click here for details. Check with those Fenton dealers hosting signing events to reserve your Family Signing Event Exclusive today! To locate a Fenton dealer near you, click here!
Fenton Art Glass on QVC in October
Mark your calendar! There will be three one-hour QVC shows featuring Fenton Art Glass on Tuesday, October 6. George Fenton will appear as guest host. Show times will be: 3-4 a.m., 9-10 a.m. and 6-7 p.m. Eastern time. Check back for a preview of items to be offered during these shows. To view Fenton Art Glass items currently available from QVC, click here.
Internet Special: Fenton Glass Especially for QVC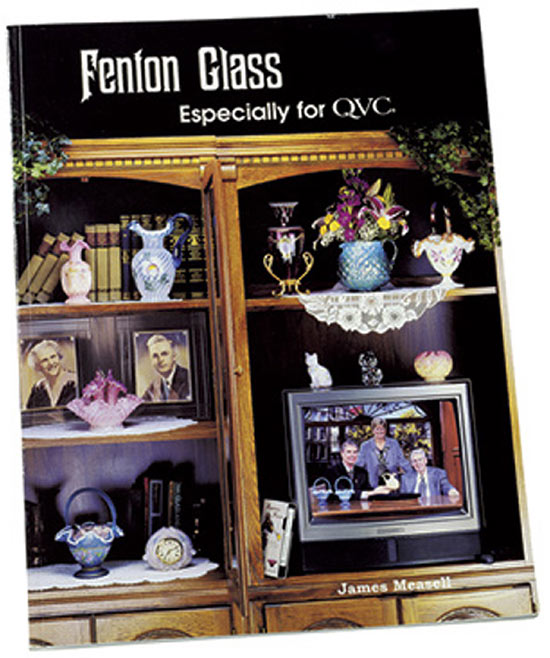 QVC and Fenton fans, be sure to watch our next QVC Shows scheduled for October 6. If you've purchased items in the past or want to learn more about Fenton pieces sold on QVC, we have an excellent reference book for you! Fenton Glass Especially for QVC illustrates items sold on QVC from 1988 through August 2002. More than 1,350 items are shown in this 176-page book which has 96 pages in color. Originally $36.95, buy it now as an Internet Special for only $24.95 postage paid!
Click here to place your order.
X5021V6
4'' Sea Mist Green pig
with Purple Floral Design
Original Price $23.00
Now $17.25

Click each image for details
on this week's Gift Shop Special Offer

M82309E
6'' Emerald Green Carnival Butterfly Bon Bon Dish
Original Price $42.50
Now $27.50