FENTON GIFT SHOP
SPECIAL OFFERINGS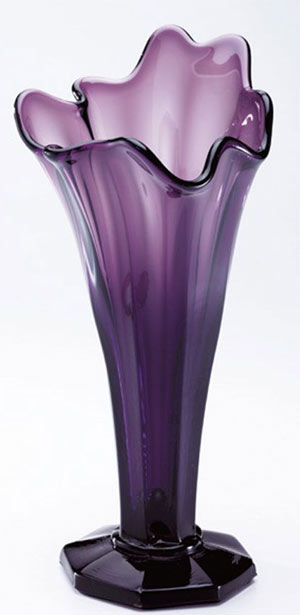 05921KF
11'' - 12'' h. Aubergine
Swung Panel Vase
Original Price $65.00,
Now $42.25
Buy Now!
Our regal Aubergine glass will perfectly complement your Fenton glassware collection.
All of the glass is artfully handmade in the U.S.A. at our Williamstown, West Virginia factory.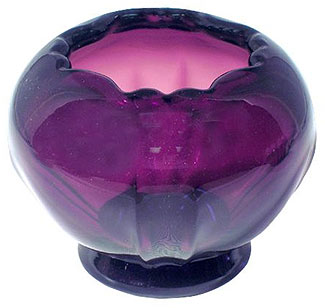 M2759KFHM
3-1/2'' Aubergine Rose Bowl
Original price $34.50,
Now $22.25
Buy Now!
Deep, rich Aubergine strikes an elegant note in this lovely rose bowl. This versatile piece has so many uses - insert a tea light to create the mood, fill with candy, potpourri or flower petals.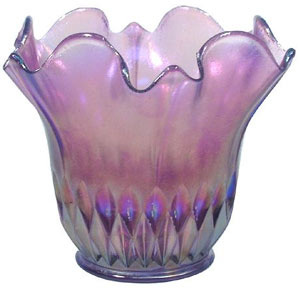 211752
6'' Aubergine Stretch
Swung Vase, $44.75, Buy Now!
Preferred Second. Aubergine,
one of our newest glass colors, extends its appeal to decorators
with the distinctive Fenton ''stretch'' treatment.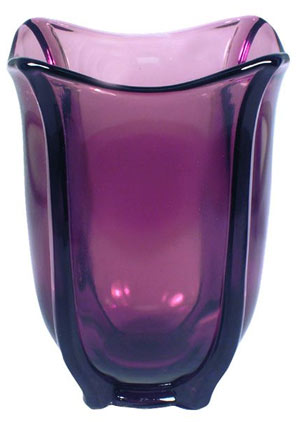 211756
7-1/2'' Aubergine Square Vase
$43.75, Buy Now!
Preferred Second. This popular
7-1 /2" square vase in Aubergine
will add a rich, beautiful color to
any home, especially when paired
with a lovely floral bouquet!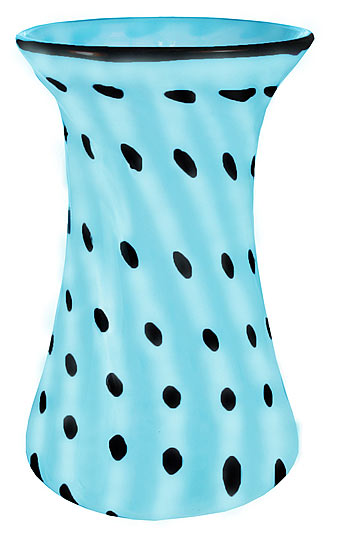 Fenton USA Presents. . .
2009 Studio Art Glass

Visitors at Fenton Art Glass watch in awe as glass artisan Frank Workman sits at his finisher's bench and carefully creates a spectacular vase. Within minutes, Frank has deftly fashioned a delightful pattern whose bright color contrasts perfectly with the hue of the vase. His audience applauds as Frank holds the vase aloft momentarily for all to see.
Included in the 2009 Studio Fenton USA collection, this 9-3/4'' vase is limited
to 350 pieces. Frank Workman's contemporary creation is sure to attract attention in your home! Frank starts off with a Blue Lagoon glass core which is covered again in Blue Lagoon. He then adds black threads which separate to create the black dots, and tops it off with a black ring. To learn more about Frank Workman, click here. Click on the vase for details or click here for more Frank Workman pieces.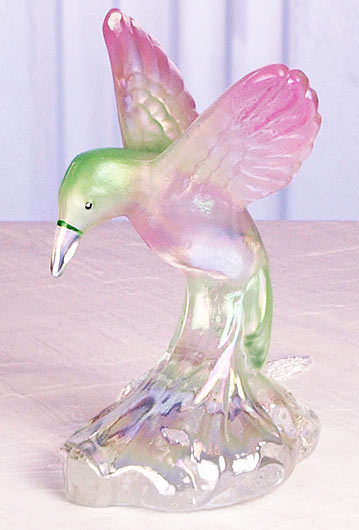 Nature's Beauty Captured Forever in Fenton USA's Hummingbird Figurine. . .
American bird artist John James Audubon,
once said hummingbirds were "glittering garments of the rainbow." One look at our iridescent, jewel-like figurines and you can see how "true to nature" our talented glassworkers and decorators can be with handcrafted glass hummingbirds!
This new Blush Rose hummingbird, with a handpainted design by Michelle Kibbe, seems to be poised in flight. Click on the image for details, click here to view more hummingbirds or click here for 2009 Fenton USA products.
Fenton eBay Auctions...
Own a unique Fenton creation, including one-of-a-kind pieces, through our weekly eBay Auctions! Items featured this week...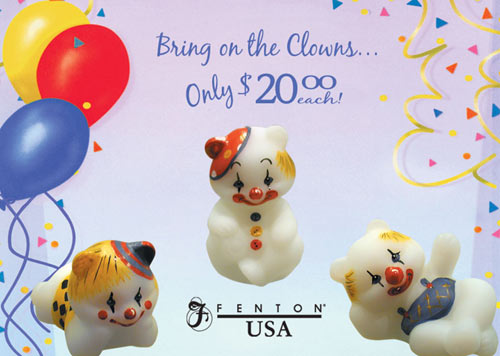 Fenton Gift Shop Weekly Special ... Only $20.00 each!

Wow! Only $20.00 each! Our clown bears are perfect gifts for the young and young at heart. Get ready to smile each time you see these cuties in your collection. The Day Dreaming bear was produced in 2003; the Reclining Bear was produced in 2004; and the Sitting Bear was produced in 2005.
All three figurines were Limited Editions for the Fenton Gift Shop. Click on each image to order.