FENTON GIFT SHOP
SPECIAL OFFERINGS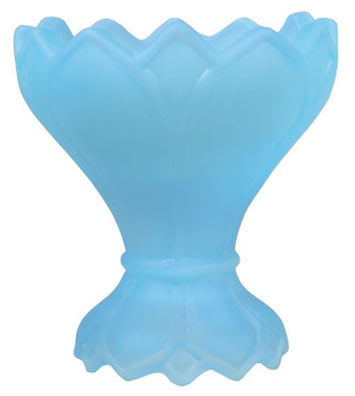 A9974CJ7B
3-3/4'' Sky Blue Satin Votive
Only $12.00! Buy Now!
Indoors or outdoors, this colorful Sky Blue Satin two-way votive candle holder is both functional and attractive.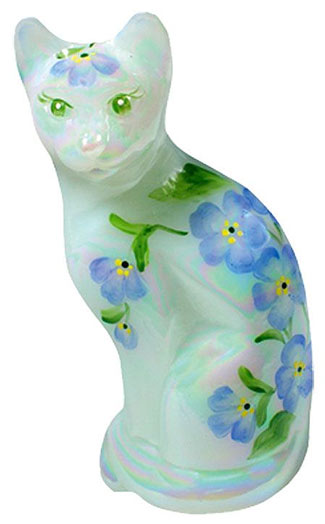 U5065HP1
5'' Opal Iridized Stylized Cat
with Blue Flowers, $25.00, Buy Now!
Preferred Second. This Iridized Opal Cat with a handpainted blue floral design will make a wonderful addition to your Fenton cat or figurine collection.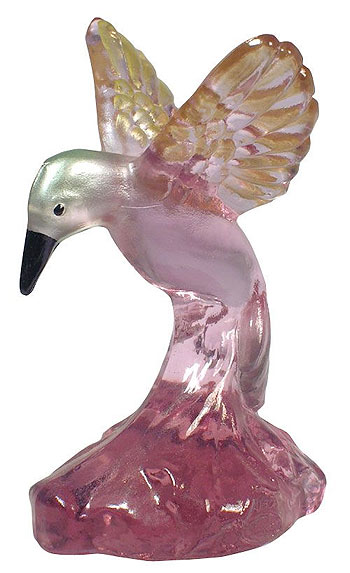 U5066HP2
4-1/4'' Handpainted Madras Pink Hummingbird, $25.00, Buy Now!
Preferred Second. Our Madras Pink Hummingbird with a handpainted design will make
a wonderful addition to your Fenton figurine collection.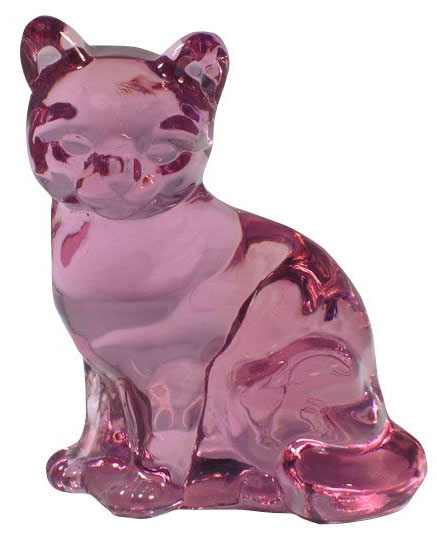 200020
3-3/4'' Fenton Gift Shop Madras Pink Cat, $11.25
Buy Now!
Preferred Second. Our Madras Pink Cat figurine is perfect for gift giving or as an addition to an established collection.
Fenton eBay Auctions...
Own a unique Fenton creation, including one-of-a-kind pieces, through our weekly eBay Auctions! Items featured this week...
Let your light shine with Fenton USA lamps!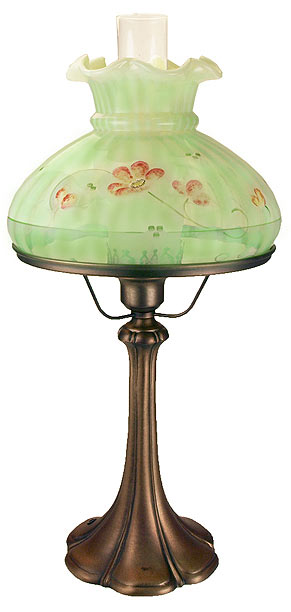 Beautiful Fenton Art Glass lamps, in a wide
variety of colors and decorations, may be found
in today's Fenton line, but we have not made lamps throughout our 104-year history.
In 1907, the "kerosene era" was nearly over and
our company was not involved in making oil lamps. In the early 1930s, however, we made a number of table lamps and bedside lamps. During the Depression, we made lamp parts for other firms which used their own hardware, and this co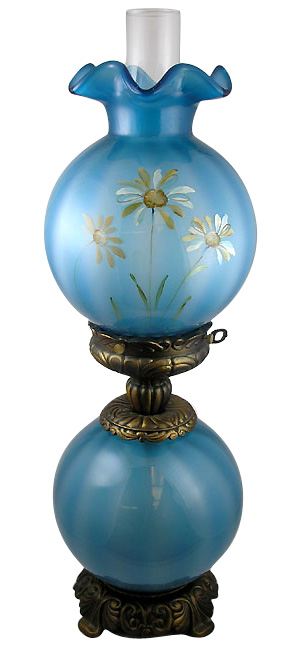 ntinued into the 1940s and 1950s. This was an important part of our business during that time.
In the 1960s, we introduced our line of "courting lamps" and then offered student lamps with marble bases as well as "double ball" (Gone with the Wind-style) lamps in many different colors. Throughout the past several decades, our catalogs included lamps in various styles, including those with handpainted decorations.
Most recently, lamps have been an important part of our limited edition collections and other groupings. Each Fenton lamp is blown by a skilled craftsman in our factory. Decorated shades are handpainted by talented Fenton artists who proudly sign each completed piece. Click on each image for details or click here for more Fenton lamps. For 2009 Fenton USA products, click here.

Internet Exclusive: Limited Quantity Fairy Lights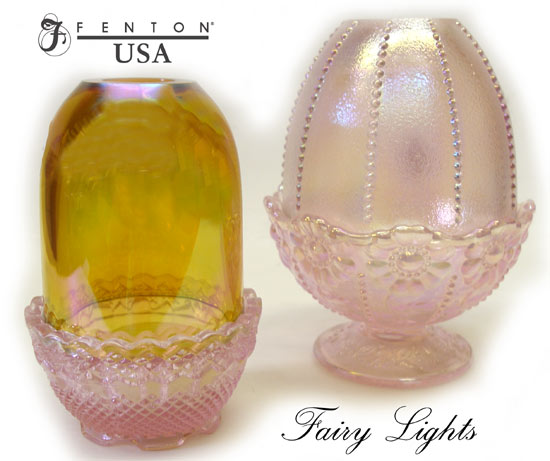 Popular since the Victorian era, Fairy Lights are classic Fenton products! These charming little "lamps" emit a soft glow on a nightstand or foyer table, freshen a powder room or add a little romance to your table setting.
The Rosemilk base of the Fairy Light on the left brings out the
vivid iridescence of
our Autumn Gold shade (IS013AS). Our Beaded Fairy Light (08405XT) is made in Pink Chiffon Iridized glass. This unique color is achieved by adding erbium and bone ash to the formula to create the vibrant and exceptional pink that remains true to color in different shades of lighting! This base of this mould features a daisy floral pattern with beading as well as beading on the shade.
Each fairy light includes a tea light candle. Click on each image for details.
To view more fairy lights, click here. Limited quantities also remain on our other Internet Exclusives! These are first quality items with very limited quantities available. Click here for a complete listing.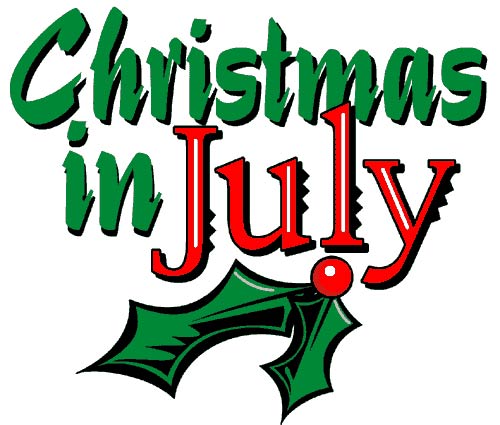 Click on each image
for details on this week's
Christmas in July Specials!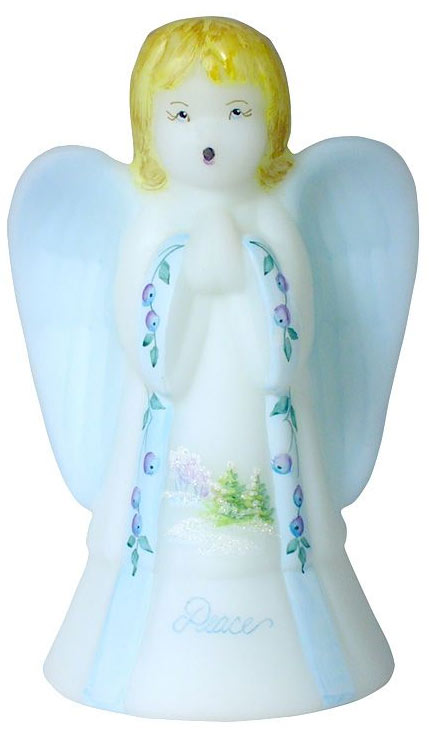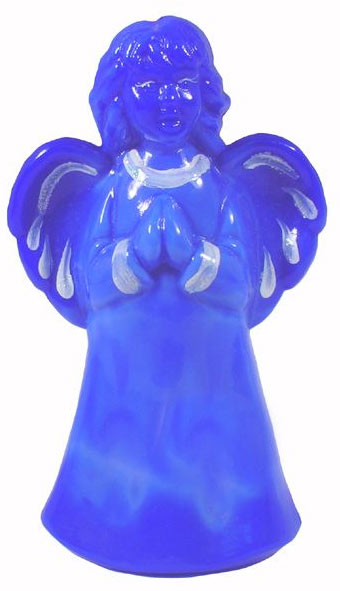 Z5014HP
6-1/2'' Fenton Gift Shop
Handpainted Opal Satin Angel
Original Price $95.00, NOW $76.00

I5034HP
4-1/2'' Fenton Gift Shop
Handpainted Periwinkle Blue Angel
Original Price $34.25, NOW $25.50