FENTON GIFT SHOP
SPECIAL OFFERINGS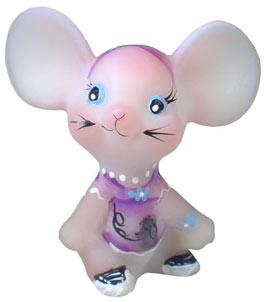 Z5148HPE
3'' Rosalene Mouse with Poodle Skirt
$38.00, Buy Now!
Produced as a Gift Shop Exclusive, this 3" Rosalene Satin Mouse is a "blast from the past" in her handpainted poodle skirt and saddle shoes! Handcrafted with pride by the artisans at Fenton.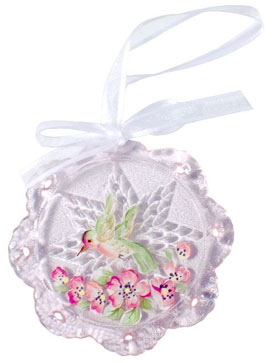 Z1714HPN3 3-1/2'' Rosemilk Suncatcher
$32.50, Buy Now!



Enjoy the beauty of handcrafted artistry year round with this lustrous Rosemilk Suncatcher. Proudly signed by the artist...this handpainted floral hummingbird design captures the essence of nature's wonder. Includes ribbon hanger and silver Fenton gift box, this Gift Shop Exclusive is a perfect gift for your home or a friend's.
X5034NG
5'' Rosemilk Iridized Angel
Original price $26.50,
Now $24.50
Buy Now!

This charming Rosemilk Iridized angel figure is the perfect gift for that special "angel" on your list.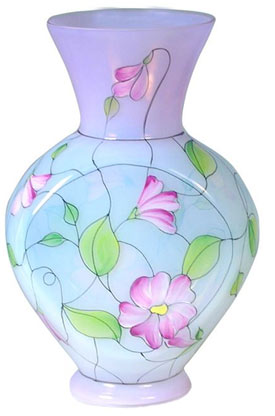 C89708P
7-1/2''
French Opal Handpainted Stained Glass Vase, $99.75
Buy Now!
Our lovely 7-1/2" vase, handpainted to look like stained glass, will add beauty and charm to your home decor.
Fenton eBay Auctions...
Own a unique Fenton creation, including one-of-a-kind pieces, through our weekly eBay Auctions! Items featured this week...
Fenton USA Presents. . .2009 Perfume Bottles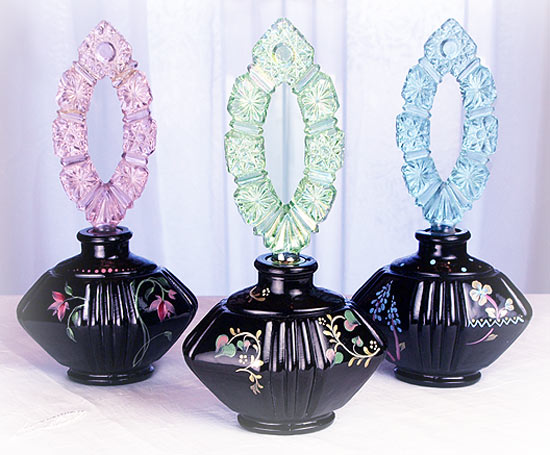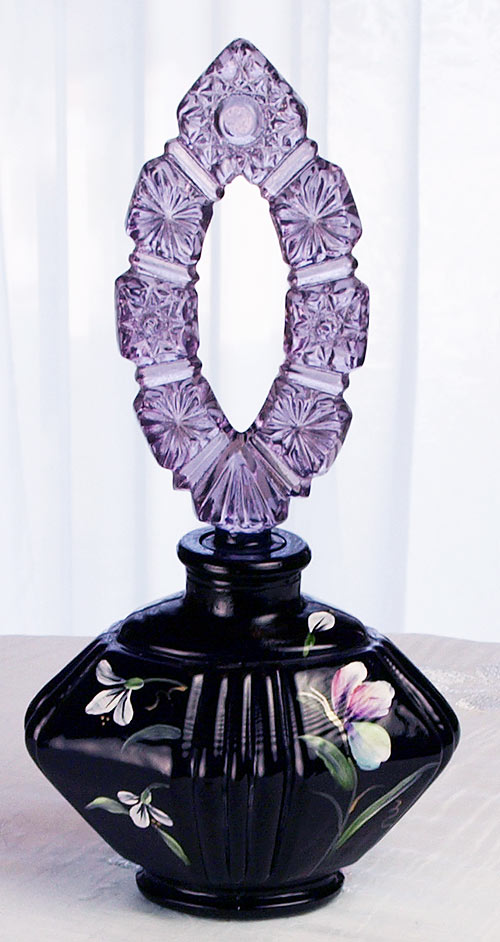 Perfume Bottles are eagerly sought after by collectors. Fenton has been producing them since the 1920s when they were very popular.
In the 1990s a group of Fenton glassworkers
and managers traveled to France to learn specific skills in making perfume bottles and the company later purchased special equipment to use in the manufacturing process.
Create a dramatic display with Fenton perfume bottles! Our lustrous Black glass provides the perfect canvas for these new Ribbed Panel Perfume Bottles. The elegant perfume "stopper" is made from a mould Fenton purchased from the Imperial Glass Corporation in 1984. The bottle is a Fenton mould designed by Jon Saffell.
Click on each image for details or click here
for more new Summer 2009 items.
"Leaves" Nesting Boxes from Fenton International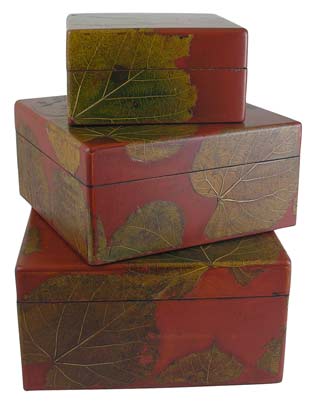 The Leaves collection from Fenton International
is an eco-chic design made of wood with real tree leaves applied to the outside and lacquered for permanence. Other items available in this collection include mirrors, nested boxes,
pencil cups, and tissue box covers!
Click here to view more items from the
Leaves collection. Fenton International
features artistic handcrafted gifts from
around the world.

Create your own work of art!
Attend Fenton Gift Shop's Glassmaking or Beadmaking School!
NOTICE: Due to a long wait list, a second Glassmaking School will be held on Thursday, August 6 at 6:30 a.m. Limited tickets are still available. Click here for details.

NEW! Fenton Glass Beadmaking Schools: Tuesday, August 4 at 11:30 a.m. and Thursday, August 6 at 11:30 a.m. $75 Fee. Click here for details and tickets.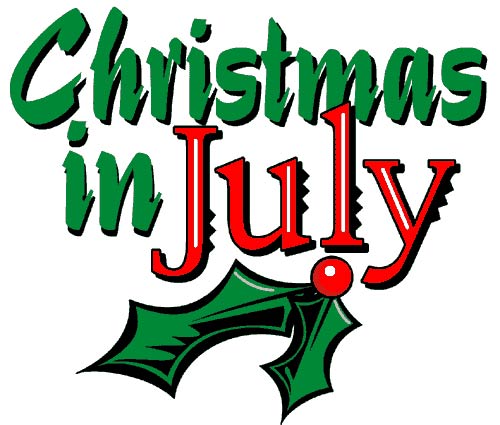 Click on each image
for details on this week's
Christmas in July Specials!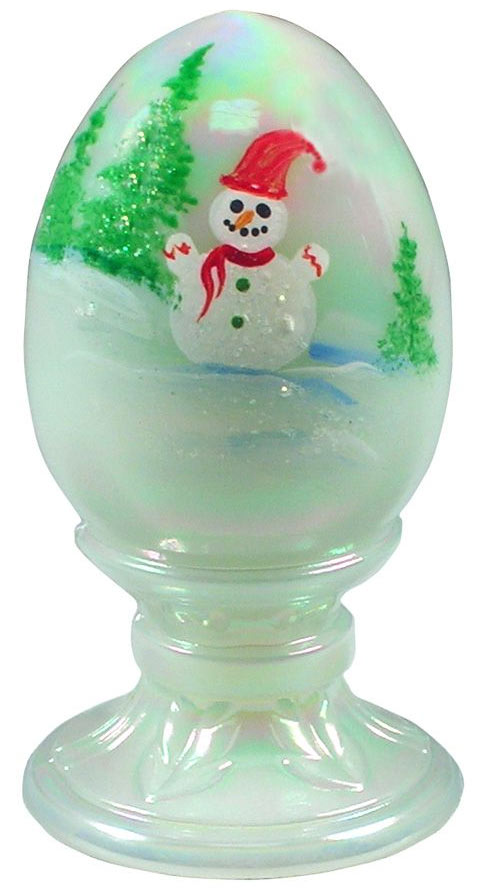 Z5145HPA
3-3/4'' Fenton Gift Shop
Exclusive Snowman Egg on Stand
Originally $39.50, NOW $30.00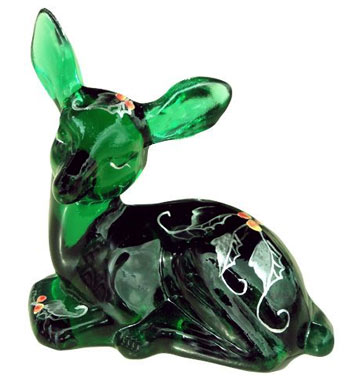 Z5160HPEA
3-1/2'' Fenton Gift Shop
Emerald Green Fawn
Originally $35.25, NOW $26.50