FENTON GIFT SHOP
SPECIAL OFFERINGS
Visit us under the Big Top and inside Fenton Gift Shop in Williamstown, West Virginia!
This special grouping of popular
Fenton is just a small sampling of our 2009 Tent Sale selections made just for this event.

Order Yours Today before these Limited Quantity items get away! Only available to purchase online! Sorry...items are not available via phone! Click each image to order.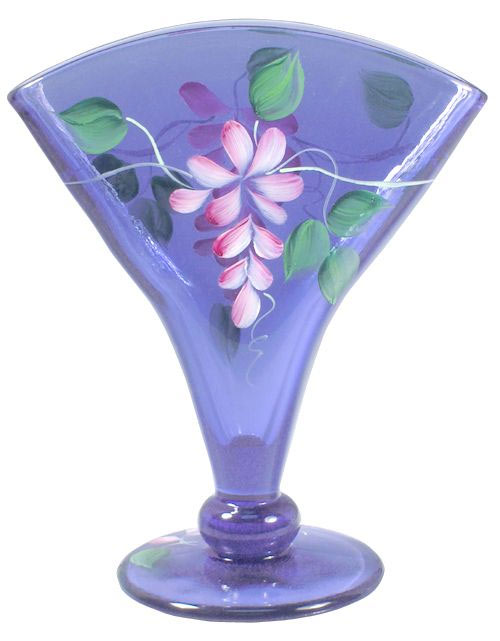 U9550HP1
7-1/2'' Handpainted Hyacinth Fan Vase
Preferred Second, $43.00, Buy Now!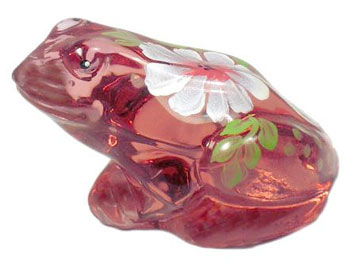 U5274HP2
2-1/2'' Handpainted Madras Pink Frog
Preferred Second, $25.00, Buy Now!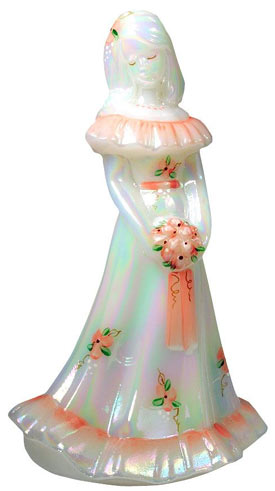 U5228HP1
7'' Opal Iridized Handpainted Doll
Preferred Second, $40.00, Buy Now!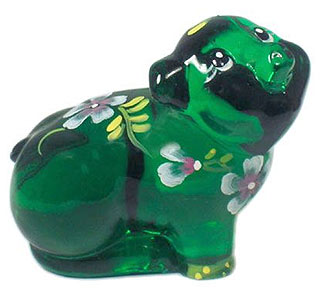 U5220HP1
2-1/2'' Handpainted Emerald Green Pig
Preferred Second, $25.00, Buy Now!

Create your own work of art at
Fenton Gift Shop's Glassmaking
or Beadmaking School!
NOTICE: Due to a long wait list, a second Glassmaking School will be held Thursday August 6 at 6:30 am. Limited tickets are still available. Click here for details.

NEW! Fenton Glass Beadmaking Schools: Tuesday, August 4
at 11:30 a.m. and Thursday,
August 6 at 11:30 a.m. $75 Fee. Click here for details and tickets.
Fenton eBay Auctions...
Own a unique Fenton creation, including one-of-a-kind pieces, through our weekly eBay Auctions! Items featured this week...
Fenton USA Presents. . .Internet Exclusives
Refreshing Fern Green & Violet Stretch Glass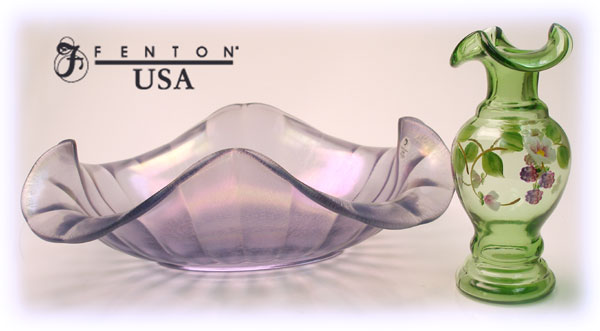 We've located very limited quantities of these two lovely pieces - an oval bowl in Violet Stretch glass and a tri-crimp vase in Fern Green. As you can see, they complement each other!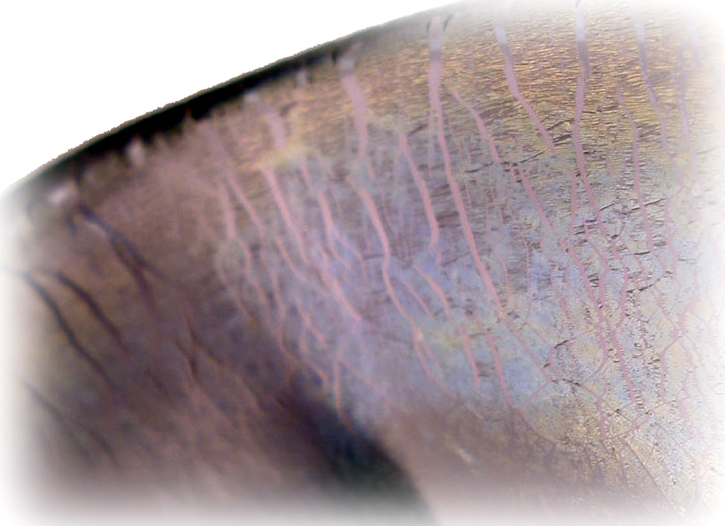 The rich, jewel-toned Violet Stretch bowl makes a charming centerpiece when filled with fruit or flowers! To achieve the "Stretch" effect, a spray of metallic salts is used to create an iridescent finish. Then the glass is reheated so that it can be reshaped. As a skilled glassworker, called a finisher, reshapes the piece, the iridescent surface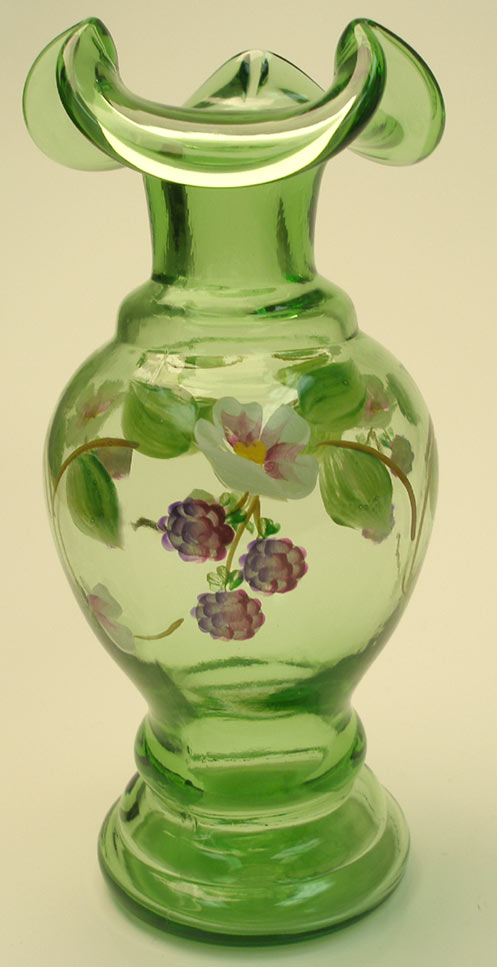 stretches, creating a myriad of striations and a texture that is a delight to behold (see closeup photo)! Violet glass is also a special challenge for glassworkers, but the results are well worth the effort! Compared to other colors we produce, Violet tends to cool more quickly, so our skilled glassworkers have what they call a "short working time." They adjust by changing their pace as needed during production.
Our refreshing Fern Green vase will add a cool touch
to your home decor. Handcrafted with a flared tri-crimp top, this 6-1/2'' vase features a handpainted design by Frances Burton of vining blackberries and blossoms. Click each image for details or click here to view more Internet Exclusives!
"Poppies on Blush Rose" for Summer 2009!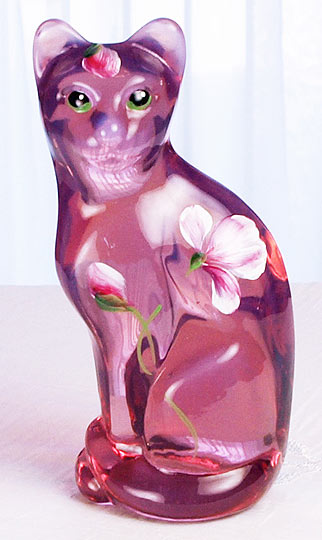 Our stylized Cat figurine always strikes a regal pose!
The new Blush Rose color provides the perfect canvas for Kim Barley's refreshing Poppies on Blush Rose motif
on this cat figurine.
Blush Rose is the latest addition to the Fenton family of pinks. Continuing the tradition that began with Rose and Velva Rose in the 1920s, our new Blush Rose sparkles and shimmers ... and many items feature a delightful touch of opalescence. Click on the image for details or click here to view items from Fenton USA 2009.
A Gift of Gold Ruby. . . from Fenton International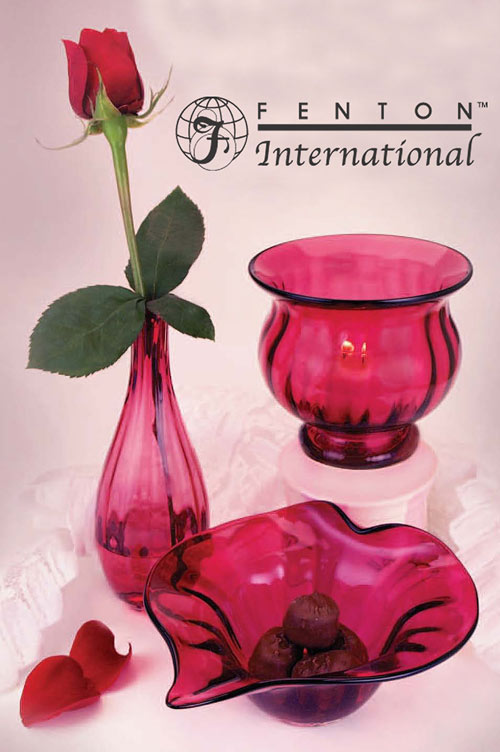 Our bud vase, heart-shaped bowl,
and hurricane candleholder in deep,
rich Gold Ruby are perfect gifts for
any special occasion... or any time
you want to say I love you.
Handblown, using pure gold in the formula, each piece is stamped with the Fenton International logo. Our Gold Ruby collection includes 19 different items ranging from bowls and baskets to pitchers and vases. The shapes
are original designs.
Click on each image for details or
click here to view more glass pieces
from Fenton International.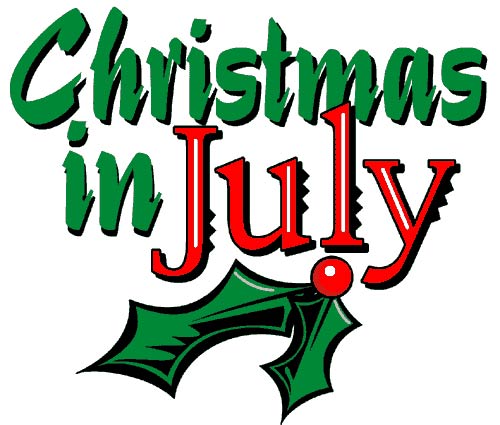 Click on each image
for details on this week's
Christmas in July Specials!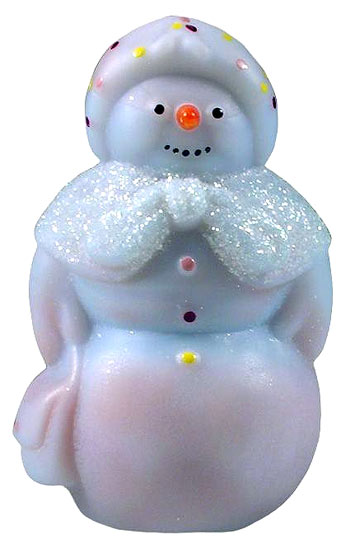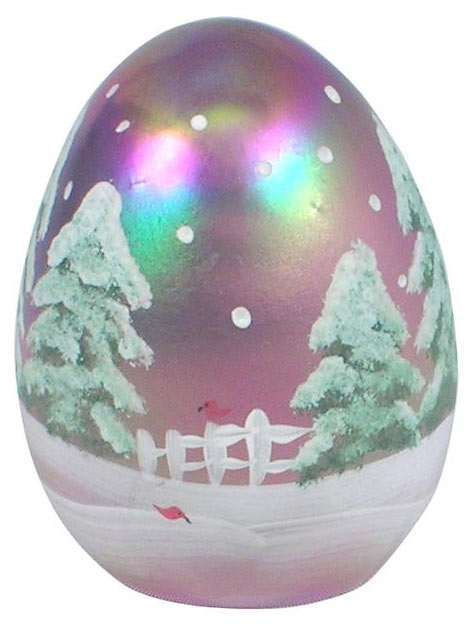 Z5269HPA
4'' Fenton Gift Shop
Blue Burmese
''Dottie'' Snowlady
Originally $39.50
NOW $30.00

DS795HP
2-1/4'' Rosemilk Iridized
Handpainted Egg
Originally $38.50, NOW $29.00