FENTON GIFT SHOP
SPECIAL OFFERINGS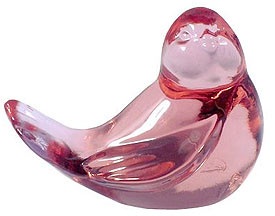 U5363N3
3-1/2'' Pink Songbird Figurine
Original Price $24.50, Now $15.75
Buy Now!
This cute 3-1/2" Pink Songbird figurine will make the perfect gift to give or receive. Handcrafted with pride by the artisans of Fenton Art Glass in West Virginia.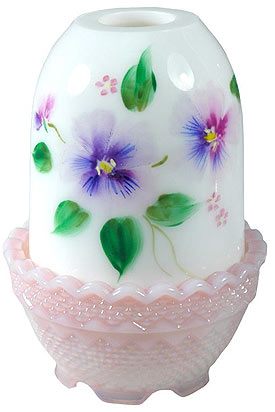 218229
5-1/2'' Pansy Fairy Light
$42.50, Buy Now!
Delicate handpainted pansies
on Milk Glass is the perfect complement to the soft pink hue of the Rosalene bottom. Produced as a Gift Shop Exclusive, this fairy light will add a warm touch to your home and a delightful welcome for guests.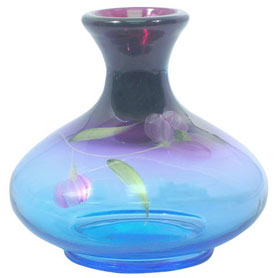 280002
5'' Handpainted Mulberry Vase
$40.50, Buy Now!

Mulberry glass has always been popular with our collectors. Our
5'' Gift Shop Exclusive Vase is handpainted with a pretty metallic floral design. This vase will be a nice addition to any collection.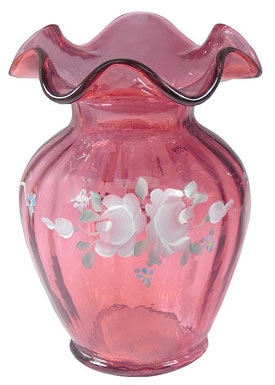 A3249N7
5'' Ivory Roses on Cranberry Vase
$61.50, Buy Now!
The timeless design of Ivory Roses on Cranberry with simple white roses and blue forget-me-nots remains a Fenton favorite. Handcrafted with pride in Williamstown by the artisans
at Fenton.
Fenton USA Presents. . . Blush Rose for Summer 2009!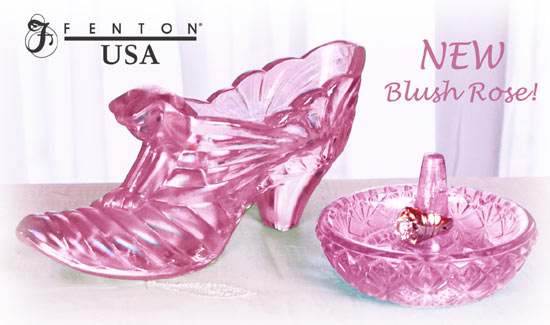 Summer 2009 is underway and we are introducing a new cool pink color!
Blush Rose is the newest addition to the Fenton family of Oh, so pretty! pinks.
Continuing the tradition that began with Rose and Velva Rose in the 1920s,
our new Blush Rose sparkles and shimmers ... and many items feature a
delightful touch of opalescence.
The tale of Prince Charming and the lure of the slipper transforms every girl
into a princess. Our Cat slipper in Blush Rose is an enchanting collectible and
a charming gift. Be a princess. . . you deserve it!
Protect and store your valuable treasures with a colorful Fenton ringholder.
Blush Rose joins our rainbow of ringholder colors designed to complement
any decor. A thoughtful gift for someone special or for yourself!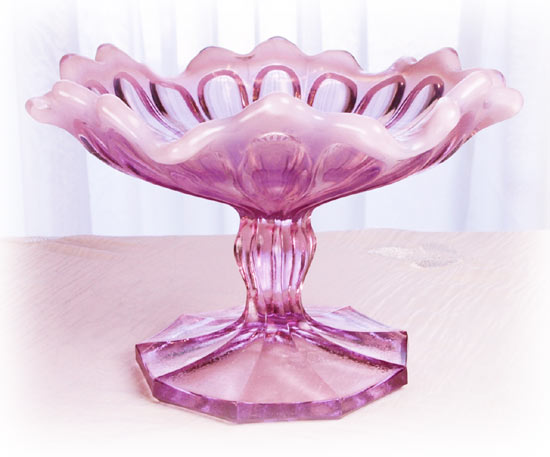 The Lucere comport is made with a mould that was first used at the Fostoria Glass Co. in Moundsville, West Virginia, about 1907, and we're proud to use the original name for this classic pattern.

Click on each image for details or check with your local Fenton dealer! Click here to view items from our Fenton USA 2009 product line.
Internet Special: Fenton Glass Especially for QVC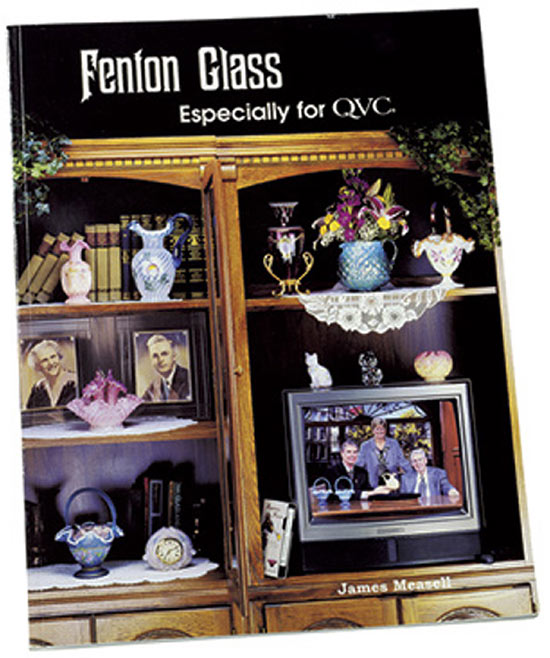 Perhaps you purchased some Fenton glass from our recent QVC shows or received an item as a gift... if you want to learn more about Fenton and QVC, we have an excellent reference book for you! Fenton Glass Especially for QVC illustrates items sold on QVC from 1988 through August 2002. More than 1,350 items are shown in this 176-page book which has 96 pages in color. Click here or click on the image to order. Originally $36.95, now $24.95 postage paid!
Fenton eBay Auctions...
Own a unique Fenton creation, including one-of-a-kind pieces, through our weekly eBay Auctions! Items featured this week...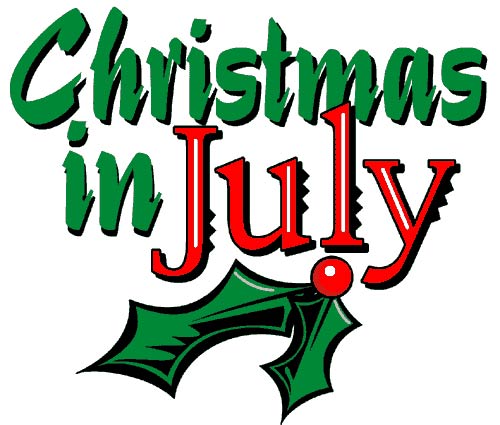 Click on each image
for details on this week's
Christmas in July Specials!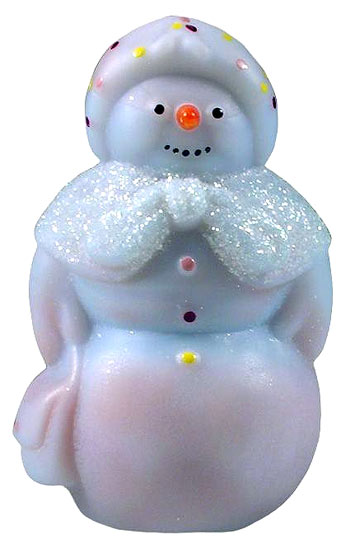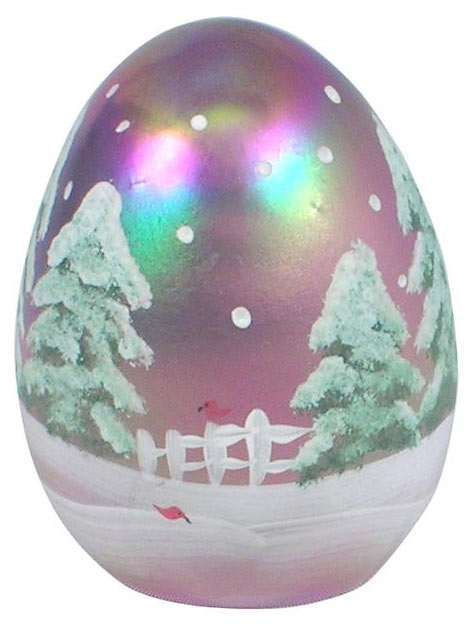 Z5269HPA
4'' Fenton Gift Shop
Blue Burmese
''Dottie'' Snowlady
Originally $39.50
NOW $30.00


DS795HP
2-1/4'' Rosemilk Iridized
Handpainted Egg
Originally $38.50, NOW $29.00

NOTICE: Due to a long wait list, a second Glassmaking School will be held on Thursday August 6 at 6:30 am. Limited tickets are still available. Buy now http://www.fentongiftshop.com/glassmakingschool2009.htm

NEW! Fenton Glass Beadmaking Schools: Tuesday, Aug. 4 at 11:30 and Thursday, Aug. 6 at 11:30. Fee $75. For details and tickets contact jena@fentongiftshop.com