FENTON GIFT SHOP
SPECIAL OFFERINGS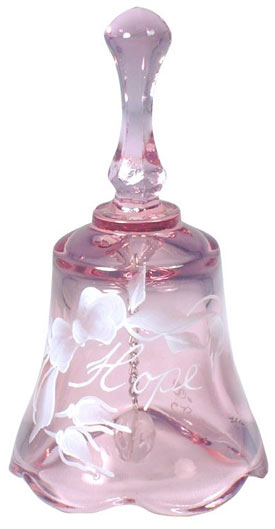 Z7665HP
4-1/2'' Madras Pink Hope Mini Bell
$22.25, Buy Now!
This petite 4-1/2" Mini Bell in Madras Pink is handpainted with a white floral design along with the inspirational message Hope. This piece will be a perfect addition to any bell collection.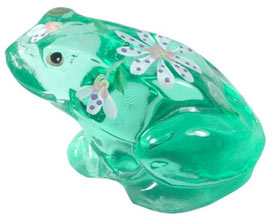 A5274HPGQ
2-1/2'' Willow Green Frog
$26.75, Buy Now!
This Willow Green Frog has been handpainted with a retro daisy design. Produced as a Gift Shop Exclusive this will be a great addition to your collection.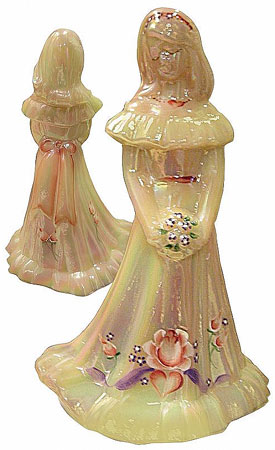 Z5228HPIE
7'' Handpainted Burmese
Bridesmaid Doll
$76.50, Buy Now!

Don't miss adding this Gift Shop Exclusive iridized Burmese Bridesmaid Doll to your collection. Delicate roses and hearts and a flowing ribbon adorn her skirt. Proudly handcrafted by the artisans at Fenton.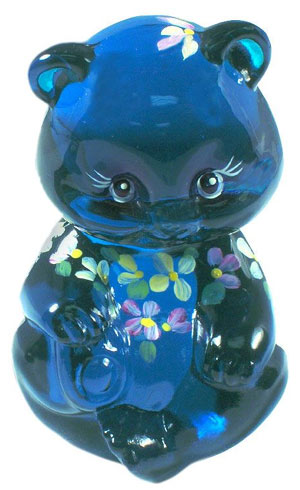 Z5151HPA
3-1/2'' Turquoise Bear with Lei
$29.75, Buy Now!
This 3-1/2" Turquoise Bear has been handpainted with a colorful floral lei. This new 2009 Fenton Gift Shop Exclusive makes a beary special gift or addition to your Fenton Figurine collection!
Fenton eBay Auctions...
Own a unique Fenton creation, including one-of-a-kind pieces, through our weekly eBay Auctions! Items featured this week...
Fenton USA Presents. . . A Li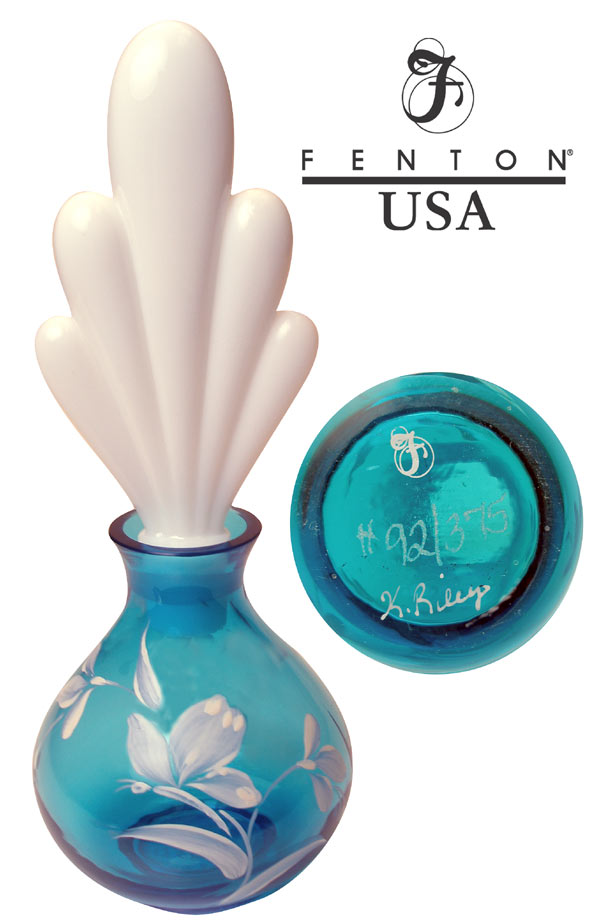 mited Edition
Perfume Collectible
We have located a limited quantity of this beautiful Limited Edition 7'' Perfume Bottle...a must have for collectors!
The perfume bottle, handcrafted in Turquoise glass with a Milk Glass stopper, is numbered and signed by the artist who completed it. Only 375 were produced and these remaining perfumes have numbers of 100 and below
(see inset photo).
Designer Kim Barley's handpainted design features
a delicate butterfly fluttering amongst flowers. Different shadings and depths of white enamel are used to create
the beautiful details.
Click on the image for details or click here to view items from our Fenton USA 2009 product line.
An Inviting Sand and Sea Setting from Fenton. . .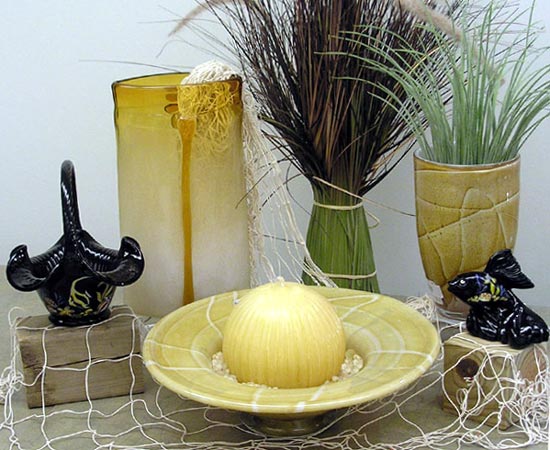 Create an inviting summer display using our Paradise Collection Basket and
Koi Fish figurine from Fenton USA along with our complementary Golden Stripe and Golden Sand glass Bowl and Vases from Fenton International.
Robin Spindler's love of travel inspired the scenic Paradise Collection. Each element is painstakingly handpainted with delicate shading so lifelike...they beg to be touched! The lush tropical flower and foliage on lustrous black glass carry us into Robin's world of exotic beauty.
Our 14'' Golden Stripe Oval Vase features a flowing ribbon of gold glass (looks like caramel!) that splits a snowy surface...and which can only be made by hand. The Golden Sand group includes sleek silhouettes for the contemporary home.

The two Golden Sand pieces are aptly named . . . drifts of golden sand appear to be moving across the face of the Milk Glass background. Each shape is not only attractive, but functional as well. Click each image for details or click here to view all our glass items from Fenton International.
Fenton Art Glass on QVC July 4th!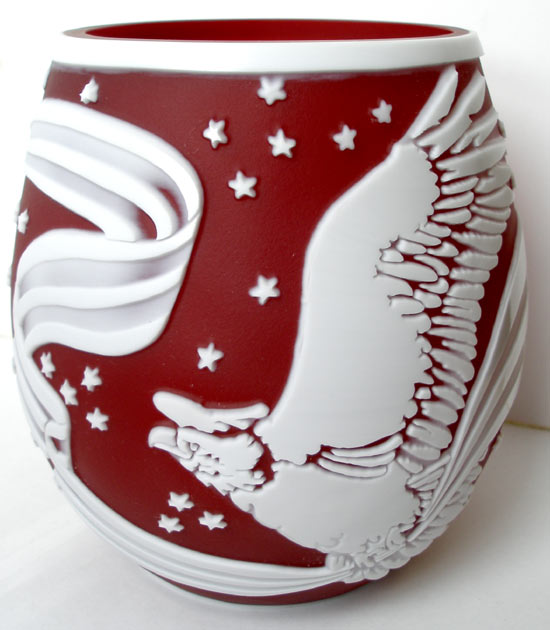 Tune in to QVC on July 4th to watch guest host
George Fenton introduce this majestic cameo carved Vase! Numbered and limited to 50 pieces, this Kelsey Murphy and Robert Bomkamp designed vase is called Wings of Glory. . .and you can surely see why!

For a preview of all items to be featured on the shows, click here! To view Fenton USA items currently available on QVC.com, click here.
CV53613
6'' Aquamarine Flip Vase
Original Price $107.00
Now $90.00

Click on each image
for details on this week's
Special Offer!

Z5161CK
4'' Chocolate Swan
Original price $31.25
Now $23.50