IN THIS ISSUE:
Fenton USA

Fenton Gift Shop

Fenton eBay Auctions
FENTON GIFT SHOP
SPECIAL OFFERINGS
Fenton Gift Shop's
Glassmaking School

Don't miss this special opportunity to join our skilled Fenton artisans
for a unique glassmaking experience on Tuesday, August 4, 2009! Fenton's skilled craftsmen will carefully guide you through each step to create your own unique piece of Fenton glass. Due to the personal hands-on attention this event requires, we can offer just one school with only ten students, so please purchase your tickets early. Tickets available online beginning at noon on May 30. Click here for details.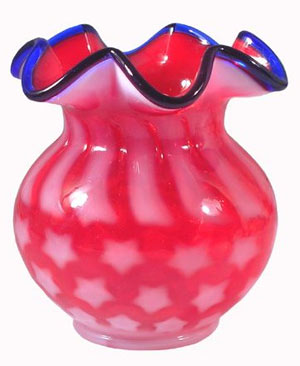 CV771UZ
4-1/2'' Stars and Stripes
on Ruby Rose Bowl
$61.50, Buy Now!

This 4-1/2" Stars and Stripes on Ruby rose bowl is a sure sign of Americana. The French Opalescent design of Stars and Stripes against Ruby is complemented beautifully with the Cobalt rim. A wonderful addition to any patriotic collection.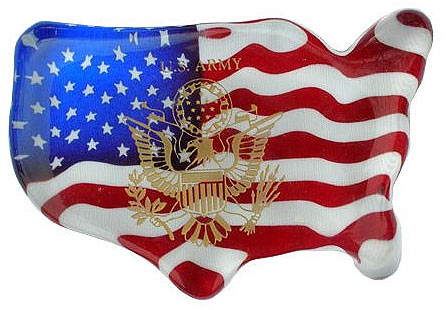 SJ824CJ
4-1/2'' Fenton Gift Shop
U.S. Army Paperweight
$39.50, Buy Now!
Show your true American spirit for a loved one in the U.S. Army. This 4-1/2" Fenton USA Patriotic Paperweight has been sandcarved in gold with the U.S. Army logo. Handcrafted with pride by the artisans of Fenton Art Glass in West Virginia.

Fenton eBay
Auctions. . .
Own a unique Fenton creation, including one-of-a-kind pieces, through our weekly eBay Auctions!
Items featured this week...
Fenton USA Presents. . .Mary Gregory Limited Editions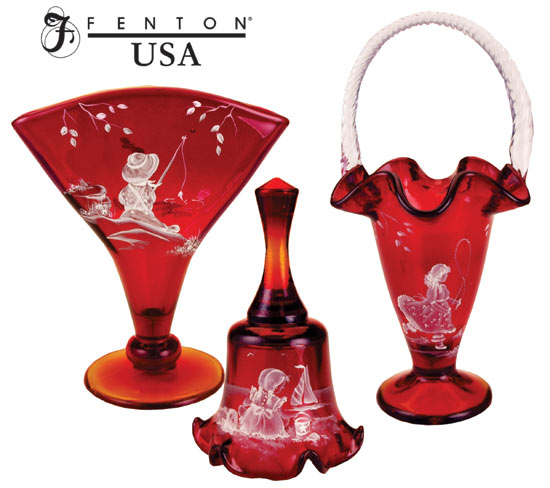 Our talented designers continue to create
Mary Gregory-style designs that will delight collectors who have come to love this traditional look.
Our rich Ruby glass is the perfect canvas for the heartwarming handpainted scenes on these Limited Edition Mary Gregory pieces for Spring 2009.
Note Michelle Kibbe's exquisitely detailed designs on these three pieces. The Summer Sun Bell depicts a young girl at the beach with a sailboat in the background, the Lazy Day Fan Vase features a boy at his fishin' hole, and the Jumping Jane Basket has a Victorian-era little girl jumping rope.
The Mary Gregory style of painting appeared more than 100 years ago as Painted Cameo, and only the skilled artisans of Fenton continue this challenging decorating style. Mary Gregory describes glassware that has been painted with white enamel, resulting in raised details to create a splendid image. One of our designers likened it to "painting with marshmallow cream." Click on each image for details or click here to view more items featuring Mary Gregory designs.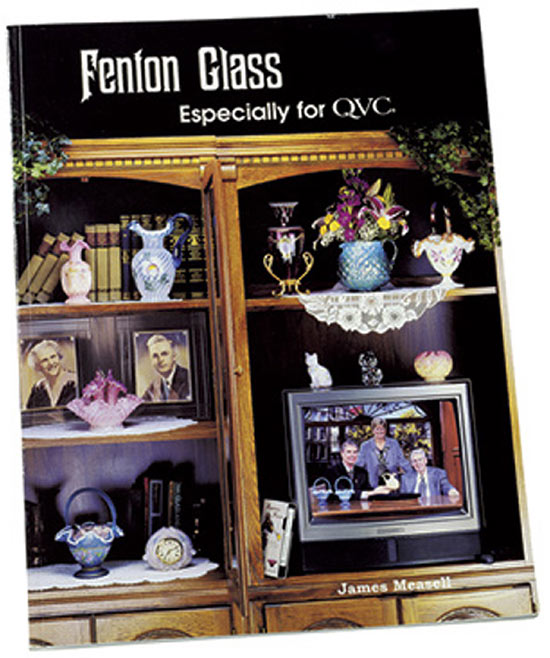 Internet Special: Fenton Glass
Especially for QVC

If you've purchased Fenton items from QVC or just want to learn more about Fenton and QVC, we have an excellent reference book for you! Fenton Glass Especially for QVC illustrates items sold on QVC from 1988 through August 2002. More than 1,350 items are shown in this 176-page book which has 96 pages in color. Click the image to order. Originally $36.95, now $24.95 postage paid. SPECIAL NOTE: Our next QVC shows will be broadcast on Thursday, May 21! Click here for a preview of Fenton USA products to be featured during the shows!

027535J
10'' Marigold Handkerchief Vase
Clearance Corner Price!
Original price $99.50
NOW $74.50

Click on each image
for details on this week's
Special Offer!

X8164RU
4-1/2'' Ruby Pitcher
Clearance Corner Price!
Original price $37.00
NOW $30.00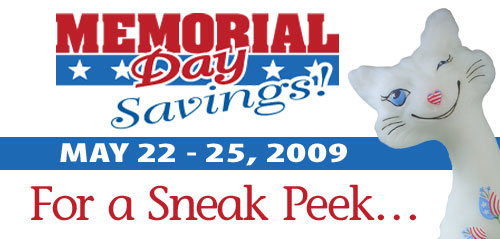 For questions or comments, please do not reply to this email. Instead, email: askfenton@fentonartglass.com. This email has been sent to you because you have agreed to receive offers and information from the Fenton Art Glass Company. We respect your privacy and do not sell your personal information. For details, please review our privacy policy.

How to unsubscribe: If you prefer not to receive offers or information from Fenton Art Glass, please use this page.

If you use a Challenge-Response system for email, please make certain that you can receive our email by adding askfentononline@fentonartglass.com to your Allow List. For specific instructions for major ISPs, click here.

The sender of this email is the Fenton Art Glass Co., 700 Elizabeth St., Williamstown, WV, 26187