IN THIS ISSUE:
FENTON GIFT SHOP
SPECIAL OFFERINGS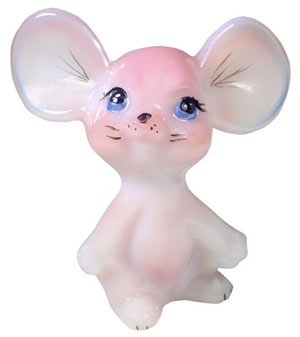 Z5148HPD
3'' Rosalene Mouse
$36.00, Buy Now!
Produced as a Gift Shop Exclusive, this 3" Rosalene Mouse has handpainted details for a natural look. His expressive blue eyes make this little guy the perfect keepsake for that someone special.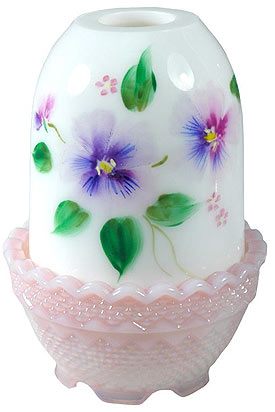 218229
5-1/2'' Pansy Fairy Light
$42.50, Buy Now!
Delicate handpainted pansies on Milk Glass are the perfect complement to the
soft pink hue of the Rosalene base. Produced as a Gift Shop Exclusive, this fairy light will add a warm touch to your home and a delightful welcome for guests.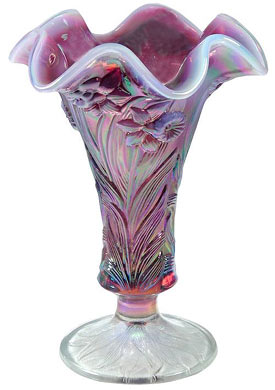 Z8656IP
7-1/2'' Plum Opal Iridized Daffodil Vase
$41.50, Buy Now!

This Daffodil Vase in Plum Opalescent has been iridized to enhance the embossed daffodil pattern. Produced as a Gift Shop Exclusive and proudly made by the artisans
at Fenton.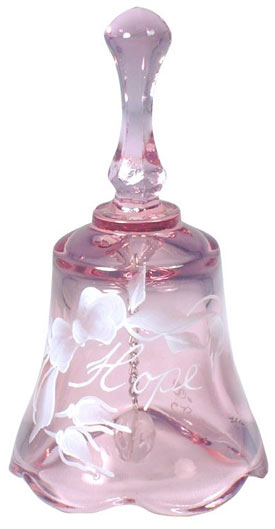 Z7665HP
4-1/2'' Madras Pink ''Hope'' Mini Bell
$22.25, Buy Now!

This petite 4-1/2" Mini Bell in Madras Pink has been handpainted with a white floral design and an inspirational message of "Hope." This piece will be a perfect addition to any bell collection.
Fenton USA Presents. . .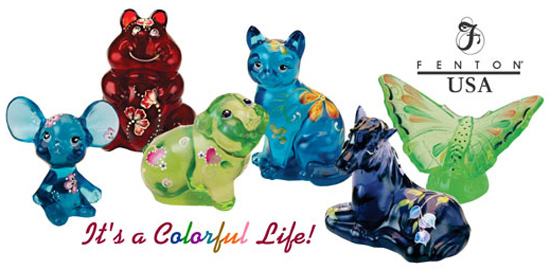 Our popular figurines return for 2009 in bright new colors with colorful handpainted designs by Kim Barley and Michelle Kibbe. Shown above are some of our It's a Colorful Life collection, each with a unique design. The figurines are made in our Hyacinth, Indigo Blue, Key Lime, and Ruby. Perfect for an impulse gift! Add to an Easter basket to introduce someone to collecting figurines! Also available are a Bear, Hummingbird, Kitten, Rooster, and a Songbird. Click on each image for details. To view more items from 2009, click here.

Chic Celadon Dinnerware from Fenton International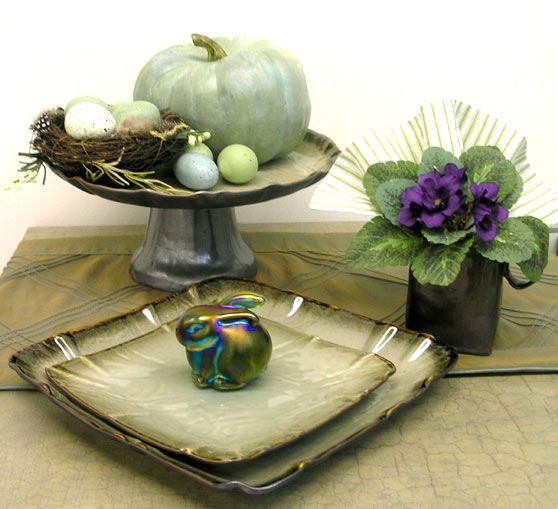 For a fresh, contemporary look, choose our artistic and functional Celadon dinnerware from the Fenton design team. The Celadon collection features a trendy color and treatment. The amazing reactive glaze updates a color favorite.

The crinkly edges and contemporary shapes have an urban chic appeal. These items are very durable and may be used in the microwave.
Our new 3'' Bunny in Marigold Carnival will add an extra sparkle
to your tabletop display! Fenton International features artistic handcrafted gifts from around the world. For more items from Fenton International, click here.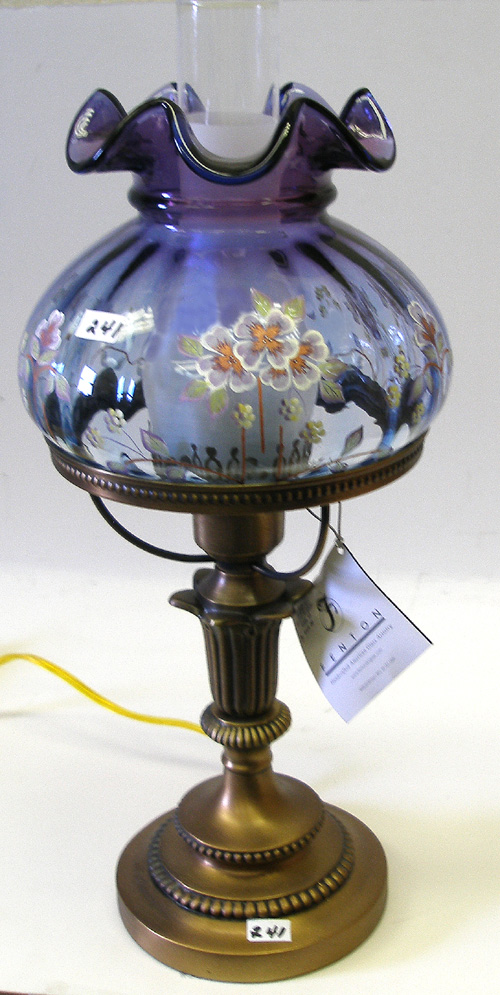 Fenton Auction Scheduled for April 19th
Join us April 19 for a fabulous Fenton glass auction at our factory.
There will be 250 lots up for bid, reflecting many years of Fenton history and a wide variety of color and decorative treatments. Included in the auction will be this Student Lamp with a handpainted one-of-a-kind design by Susan Bryan. Visit www.randyclarkauctions.com for a preview.
Fenton Family Signing Events Scheduled
Have a member of the Fenton family personally sign your Signing Event Exclusive and other purchases during the Spring 2009 Fenton Family Signing Events which begin on April 23. For a complete listing of scheduled events and details on the Family Signing Event Exclusive Rose basket in Aubergine Marigold Carnival, click here.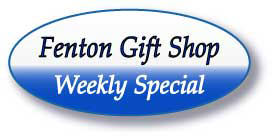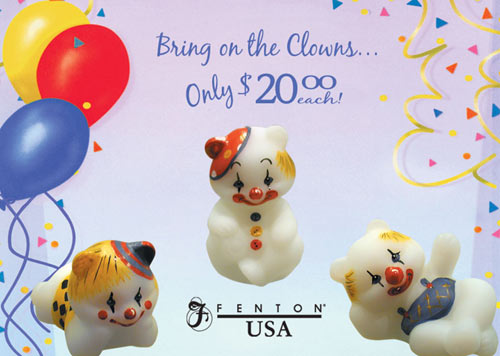 One Week Only! Special Pricing... Only $20.00

Wow! Only $20.00! Our clown bears are perfect gifts for the young and young at heart. Get ready to smile each time you see this cutie in your collection.

The day dreaming bear was produced in 2003; the reclining bear was produced in 2004; and the sitting bear was produced in 2005. All were Limited Editions for the Fenton Gift Shop. Click on each image to order.
Fenton eBay Auctions...
Own a unique Fenton creation, including one-of-a-kind pieces, through our weekly eBay Auctions! Items featured this week...