IN THIS ISSUE:
FENTON GIFT SHOP
SPECIAL OFFERINGS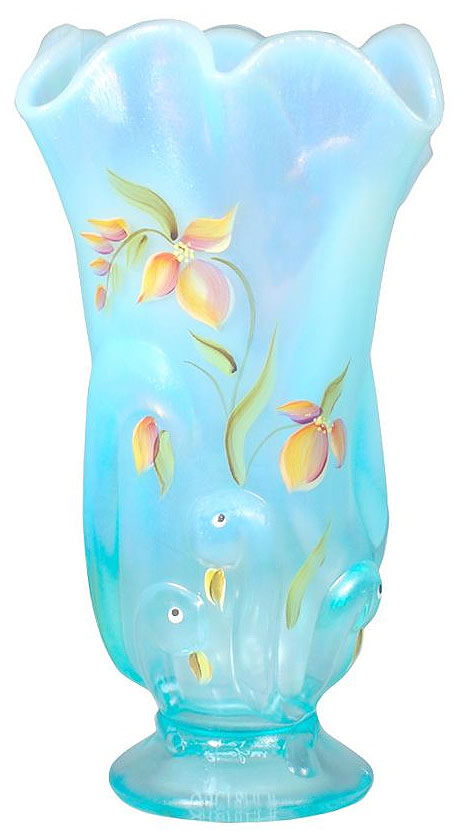 300039
9'' Aquamarine Opalescent
Stretch Swung Vase
Original price $100.00
Now $75.00, Buy Now!
This 9" Aquamarine Opalescent Stretch Swung Vase has been handpainted with a tropical floral pattern and a few birds!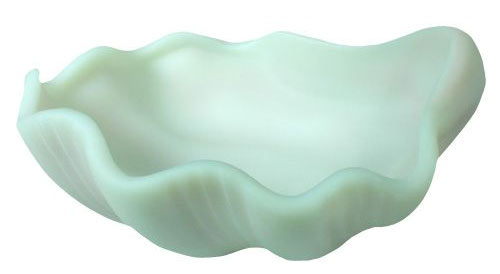 170017
5-1/2'' Lotus Mist Burmese
Shell Dish
Original price $19.50
Now $15.00, Buy Now!
You will find many uses for this 5-1/2" Lotus Mist Burmese Shell Dish. Perfect for those little treasures.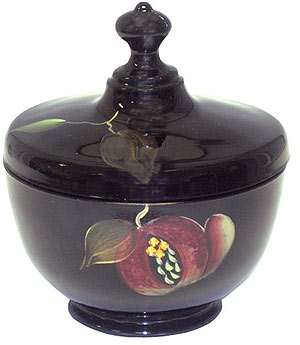 107150YM
4-1/2'' Pomegranates on Black Candy Box
Original price $59.50
Now $44.50, Buy Now!

Kim Barley used Swarovski crystals to add a sparkling dimension to these vivid Pomegranates. They virtually come to life on the sleek black surface.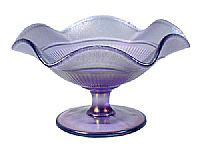 170020
Sample Violet Stretch Comport
Original price $40.00,
Now $30.00 Buy Now!

Produced as a sample, this
3-1/2" high x 6 1/2" wide Violet Stretch Comport which has a graceful 6 point crimp, will be sought after for years
to come.

Fenton eBay Auctions...
Own a unique Fenton creation, including one-of-a-kind pieces, through our weekly eBay Auctions!
Items featured this week...
Fenton USA Presents. . . God's Light Is Everywhere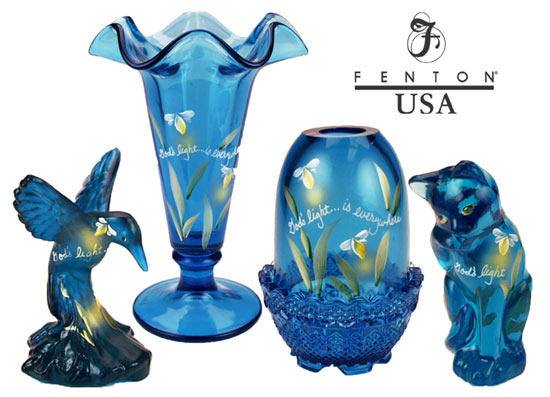 Fireflies dance in the evening sky to remind us that God's Light. . .is Everywhere. Our newest inspirations continue to spread the good word with an uplifting message. This Indigo Blue grouping features an inspirational message and handpainted design by Robin Spindler. Shown above are a hummingbird, trumpet vase, fairy light, and grooming cat. Also available are a candy box, rose bowl, and a bell.
Indigo Blue is a timely color with global appeal. This deep, natural blue can be seen worldwide in beautifully handmade fabrics. Translated into lustrous Fenton glass, Indigo Blue imparts a lively personality. Click on each image for details.
For more 2009 items, click here.
Create a Unique Easter Display with
Chocolate Glass and Fireworks Ceramics!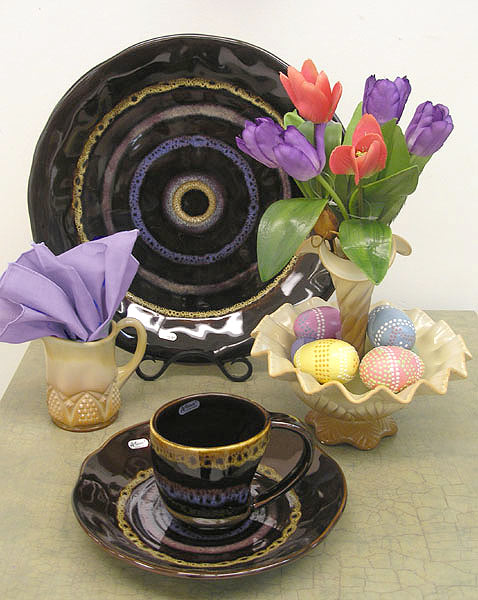 Add a bright look to your Easter decor with our artistic and functional dinnerware from the Fenton design team. Like colorful minerals from the earth, our handmade Fireworks stoneware collection glows with natural beauty. As in all fine handmade ceramics, each piece will vary in color
and texture due to the reactive glazing process.

Fenton Art Glass colors such as Aubergine, Autumn Gold, Indigo Blue, and even our popular Chocolate glass are the perfect complement to these luscious mineral tones. Fenton International features artistic handcrafted gifts from around the world. For more items from Fenton International, click here.

Fenton Auction Planned for April 19th
Join us April 19 for a fabulous Fenton glass auction at our factory. There will be 250 lots up for bid, reflecting many years of Fenton history and a wide variety of color and decorative treatments. To read descriptions and see photos of all the items, visit www.randyclarkauctions.com and click on the Fenton Auction button.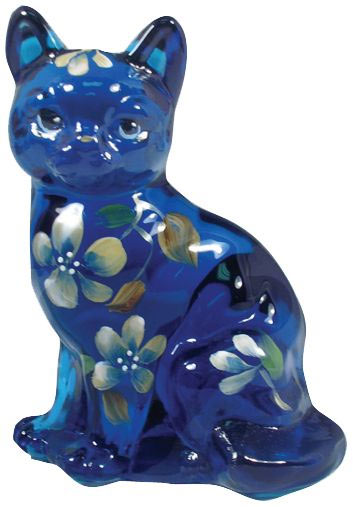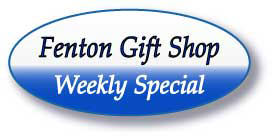 Z51654B
3-3/4'' Indigo Blue
Cherry Blossom Cat
$32.00

One Week Only! Special Pricing... Only $32.00
Cherry Blossoms on Indigo Blue Cat. Nothing signals the arrival of Spring more than the sweet scent of cherry blossoms. Produced as a Gift Shop Exclusive,
this piece is a must have for any Fenton cat collection.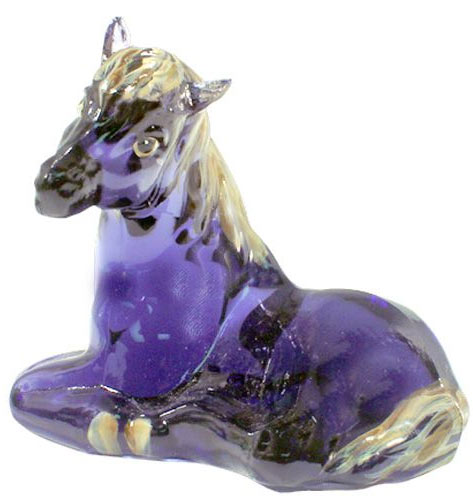 Z5057HPLY
4'' Hyacinth Foal
$32.00
On Sale One Week Only! Special Pricing...
Only $32.00
Our Hyacinth Foal, a Fenton Gift Shop Exclusive, may not be ready to race just yet...but we've gracefully detailed him to be a sure winner with you! Handpainted and signed by the artist.