IN THIS ISSUE:
Fenton USA

Internet Special

Gift Shop Weekly Special

Fenton eBay Auctions
FENTON GIFT SHOP
SPECIAL OFFERINGS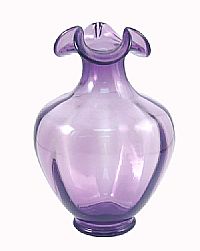 202337
8-1/2'' Violet Vase
$38.25, Buy Now!
Preferred Second. Vivid Violet,
a home decorating staple. This Vase will blend perfectly with
any decor.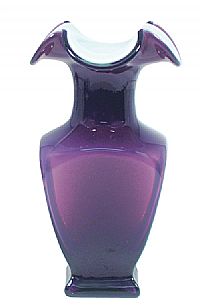 213200
7-1/2'' Aubergine Overlay Vase
Only $33.50, Buy Now!
Preferred Second. Perfect for a summer arrangement fresh from your flower garden. This lovely vase begins with a core of French Opalescent glass which is then covered in deep rich Aubergine glass to achieve a stunning overlay look.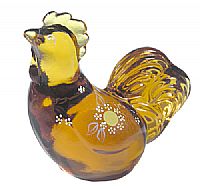 A5084HPAM
3-1/2'' Gift Shop Exclusive Decorated Autumn Gold Rooster
$23.75, Buy Now!

This 3-1/2" Autumn Gold Rooster with a fresh ring of petite flowers is a playful piece that would look great in any collection.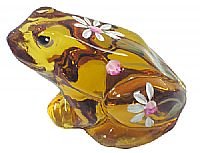 A5274HP2
2-1/2'' Gift Shop Exclusive
Autumn Gold Handpainted Frog
$23.75, Buy Now!

Hop into spring with this toadally awesome frog. Handpainted with a pretty daisy design, this Gift Shop Exclusive will be a great addition to your collection!
Fenton eBay Auctions...
Own a unique Fenton creation, including one-of-a-kind pieces, through our weekly eBay Auctions! Items featured this week...
Fenton USA Presents. . . Spring Figurines!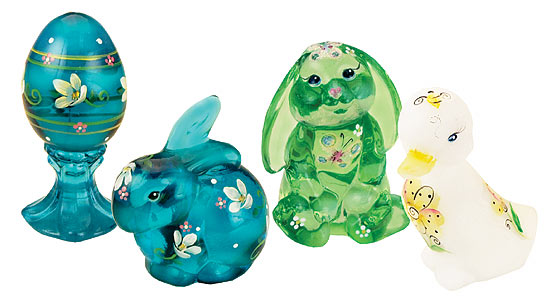 Choose from our delightful selection of seasonal figurines: use all four
for a cute Easter or Spring display or give as a gift to someone special!
Meticulously handpainted in exquisite detail by our talented artists.
Click on each image for details. For more Fenton Spring 2009 items, click here.
Love Those
Fenton Baskets. . .
Nobody does baskets like Fenton, handcrafted with amazing skill. This 10'' Basket in our new Blue Lagoon color features a square twisted handle and a flared and elaborately crimped edge.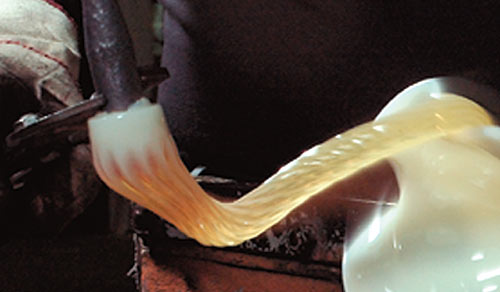 Each basket features a distinctive handler's mark. The basket handler has less than 30 seconds to accomplish his tasks: attach a glowing ribbon of molten glass to one side of the basket (see image above); deftly twist the rapidly cooling glass; stick it to the other side; impress the base of each side of the handle with the handler's mark; and finally, fashion the handle into a graceful arch. Click image for details (sorry, eggs not included!) or click here for more Fenton baskets.
Dave Fetty Internet Special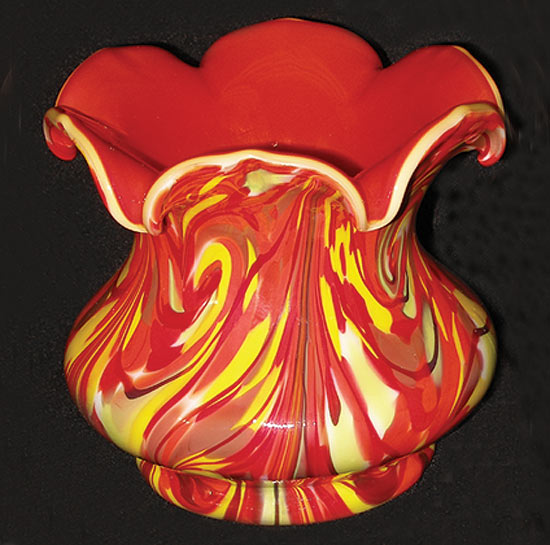 Pricing Ends March 29th !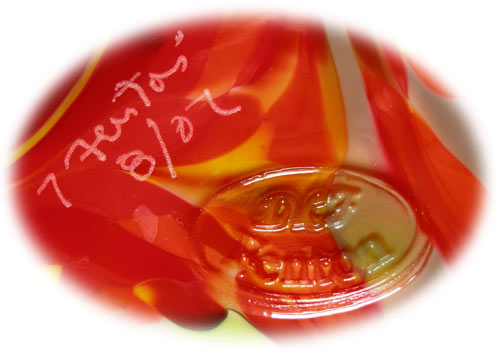 Special pricing on this beautiful Mosaic Vase created by Dave Fetty ends March 29th! A
limited quantity remains of this 4-1/4" vase. Dave put his personal stamp on the bottom of each piece. The signature of Tom Fenton (now retired) as "T Fenton 8/07" is also on the bottom of each vase - a bonus! Made with a core of Ruby glass, covered in Milk Glass, the vase is then rolled in mosaic frit. Black threading, feathered swirls and a six-point crimp complete it. Each piece is truly unique and a must have for any collector! This vase is only available through our website while supplies last. To order, click on the image. For more Dave Fetty creations, click here.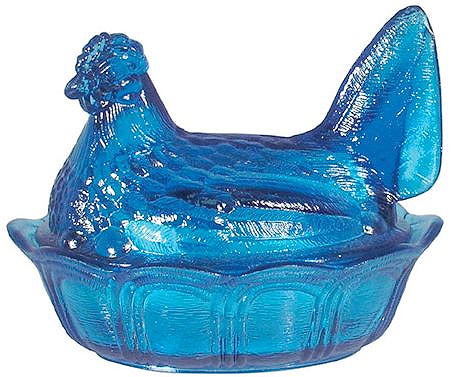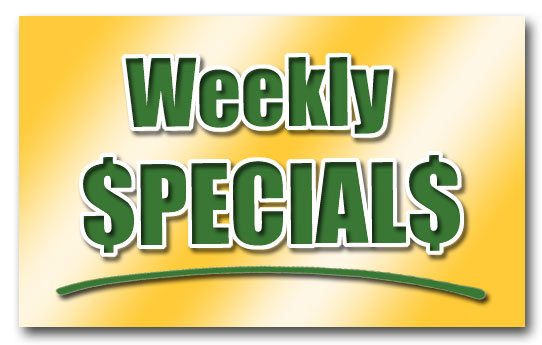 Z5186ZW
5'' Indigo Blue Hen on Nest, $55.75
One Week Only! Special Pricing... Only $49.50
Attention: Hen on Nest Collectors! You won't want to miss adding this Indigo Blue Hen on Nest to your collection. It was produced as a 2008 Gift Shop Exclusive. Indigo Blue is a timely color with global appeal. This deep, natural blue can be seen worldwide in beautifully handmade fabrics. Translated into lustrous Fenton glass, Indigo Blue imparts a lively personality.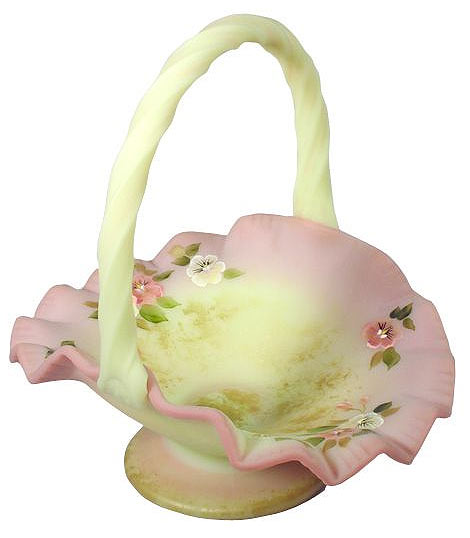 A4178HPA
8-1/2'' Burmese Basket
with Pansy design, $95.00
On Sale One Week Only!
Special Pricing... now $80.00

This lovely 8-1/2" Burmese Basket has been decorated with delicate pansies and has been accented with sponged gold highlights in the center and on the base. Burmese contains pure gold in the formula to create the soft pink blush. A great piece to add to your Burmese or basket collection.