IN THIS ISSUE:
FENTON GIFT SHOP
SPECIAL OFFERINGS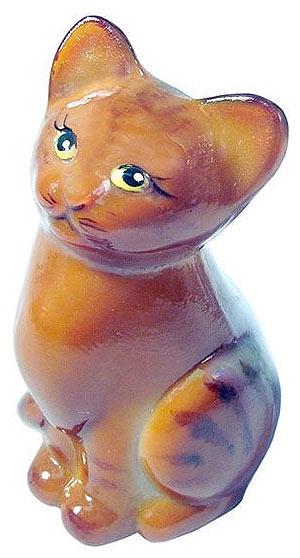 Z5365HPC
3'' Chocolate
''Natural'' Kitten
$29.50, Buy Now!
This Gift Shop Exclusive 3'' Chocolate Kitten Figurine is handpainted to look like a natural kitten. Proudly handcrafted by the artisans
at Fenton.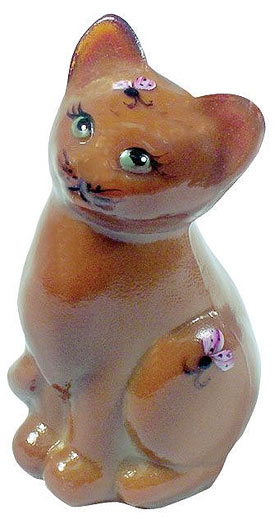 Z5365HPB
3'' Chocolate Kitten
with Purple Ladybug
$29.50, Buy Now!
This Gift Shop Exclusive 3'' Chocolate Kitten Figurine sports a handpainted cute purple ladybug on her head and hip.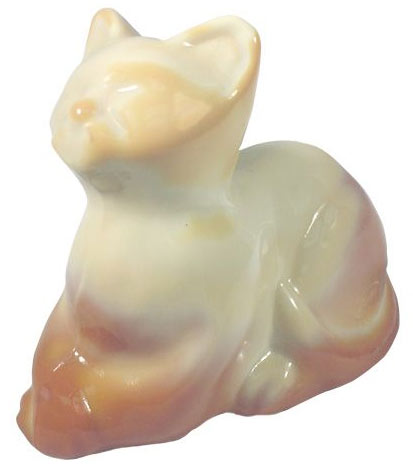 24200012
3-1/4'' Chocolate Kitten
$11.25, Buy Now!
Preferred Second. This adorable Chocolate Kitten is the perfect piece to introduce the young collector to the wonders of Fenton Art Glass.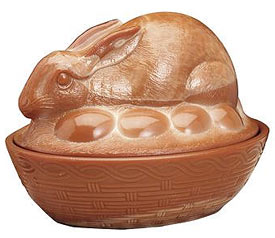 04683CK
7'' Chocolate Bunny Box
Original Price $69.50, Now $45.25 Buy Now!
Rich Chocolate glass ranges in color from a deep mocha shade to a milky cocoa color, and no two pieces are the same. Dating back to 1907, Chocolate glass is a Fenton collector favorite and it looks good enough to eat!
Fenton eBay Auctions...
Own a unique Fenton creation, including one-of-a-kind pieces, through our weekly eBay Auctions!
Items featured this week...
Fenton USA Presents. . . Best Friends Forever Figurines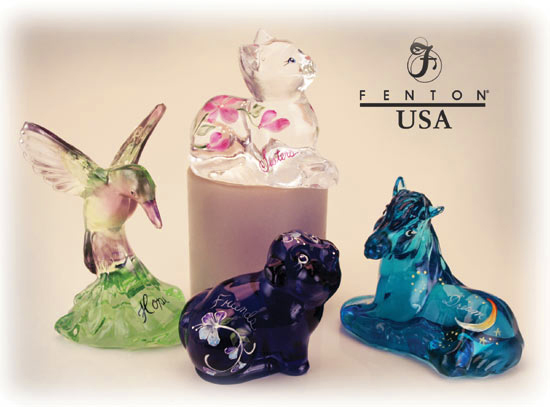 Celebrate special friendships with our Best Friends Forever figurines. They are handpainted in exquisite detail with designs by Michelle Kibbe. The figurines feature these sentiments: Hope (Key Lime Hummingbird), Sisters (French Opalescent Cat), Friends (Hyacinth Pig), and Dreams (Blue Lagoon Foal).
Click on each image for details. For more Spring 2009, click here.
Dave Fetty Exclusive Internet Special!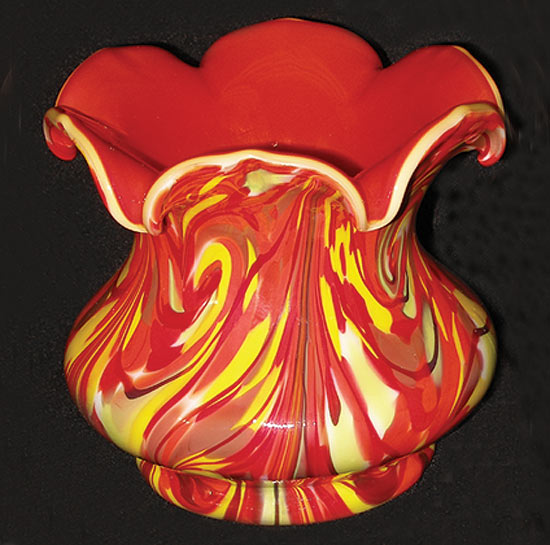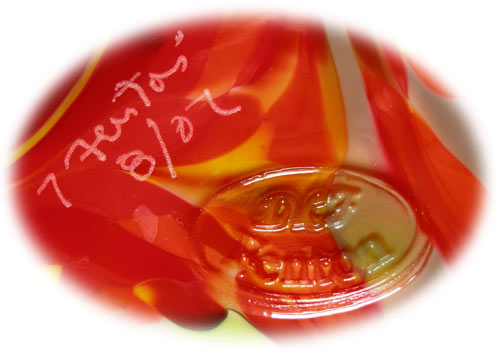 We've been Spring cleaning and have found a limited quantity of this beautiful Mosaic Vase created by Dave Fetty. Made exclusively for our Glassmaking School in August 2007, Dave put his personal stamp on the bottom of the 4-1/4" vase. An added bonus is the signature of Tom Fenton (who is now retired) as "T Fenton 8/07" on the bottom of each vase. The vase is made with a core of Ruby glass, covered in Milk Glass, then rolled in mosaic frit. Black threading, feathered swirls and a six-point crimp complete it. Each piece is truly unique and a must have for any collector! NOTE: This vase is only available through our website: www.fentonartglass.com while supplies last. To order, please click on the image. For more Dave Fetty creations, click here.

Z5186ZW
5'' Indigo Blue Hen on a Nest
$55.75
Attention: Hen on Nest Collectors - you won't want to miss adding this Indigo Blue Hen on Nest to your collection. It was produced as a 2008 Gift Shop Exclusive. Indigo Blue is a timely color with global appeal. This deep, natural blue can be seen worldwide in beautifully handmade fabrics. Translated into lustrous Fenton glass, Indigo Blue imparts a lively personality.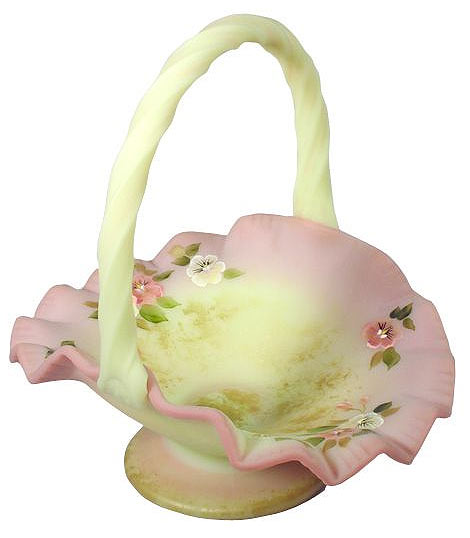 A4178HPA
8-1/2'' Burmese Basket
with Pansy design
$95.00

This lovely 8-1/2" Burmese Basket has been decorated with delicate pansies and has been accented with sponged gold highlights in the center and base of this beautiful basket.
Burmese contains pure gold in the formula to create the soft pink blush. A great piece to add to your Burmese or basket collection.