IN THIS ISSUE:
Fenton USA on QVC

Fenton USA Aubergine

Clearance Corner

Preferred Seconds

Fenton eBay Auctions
FENTON GIFT SHOP
SPECIAL OFFERINGS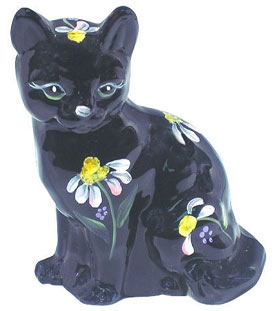 A5165HP3
3-3/4'' Fenton Gift Shop Black Cat with Daisies $31.75, Buy Now!
Stunning black glass handpainted with pink daisy design make this cat a real beauty. Don't miss adding this Gift Shop Exclusive Cat to your collection.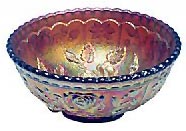 063474Q
2'' Aubergine Marigold Nappy
$49.50, Buy Now!
This Aubergine Marigold Nappy is sprayed with metallic salts for a vivid iridescent effect. Carnival glass has been a Fenton hallmark since 1907.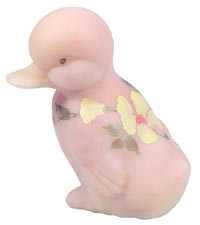 240003
3'' Gift Shop Exclusive
Burmese Duck with Yellow Flower
Original price $50, Now $40
Buy Now!
Produced as a Gift Shop Exclusive, this adorable Burmese Duck with handpainted yellow floral design will be the perfect addition to any Fenton animal collection.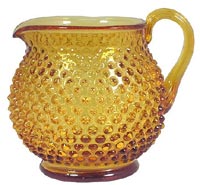 IS147AM
5-1/2'' Autumn Gold Hobnail Pitcher
$60.00, Buy Now!
The fiery fury of Fenton's furnaces creates a "liquid gold" that is captured forever in the honeyed shades of this 5-1/2" Autumn Gold Hobnail Pitcher.
Fenton eBay Auctions...
Own a unique Fenton creation, including one-of-a-kind pieces, through our weekly eBay Auctions!
Items featured this week...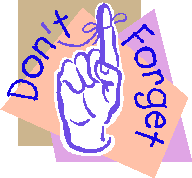 Fenton USA to be featured
on QVC this Wednesday!

Be sure to watch two shows scheduled for Wednesday, March 4. Show times are
11 a.m. - Noon and 8 p.m. - 9 p.m. (Eastern time) with George Fenton as the guest host. Shown above are a few of the items to be featured including our St. Patrick's Day Kitten figurine, a Black Carnival Fenton Logo, a beautiful Art Nouveau Covered Box in Chocolate glass, and the special three-piece matched and numbered Butterfly-themed Emerald Green Marigold Carnival Set (Bon Bon, Bowl and Figurine). Click on each image for larger view. For a preview of all the items, click here. To view Fenton Art Glass items currently available from QVC, click here.

Fenton USA Presents. . .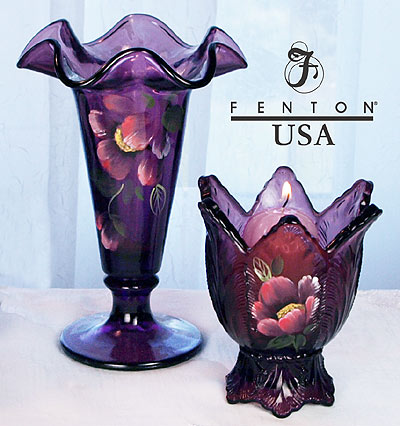 Regal Aubergine Glass
Our deep, rich Aubergine glass strikes a regal look that's perfect for today's home decor styles. Fashion was the inspiration for this warm color, which was quickly embraced by home decorators. Aubergine
has also become a new favorite color among collectors of Fenton
Art Glass.
We have several new
items for 2009 in the elegant Aubergine color. Items range from an impressive 10-3/4" vase
and lovely 7-1/2" Daffodil vase to our classic ringholder. To view more Aubergine glass, click here.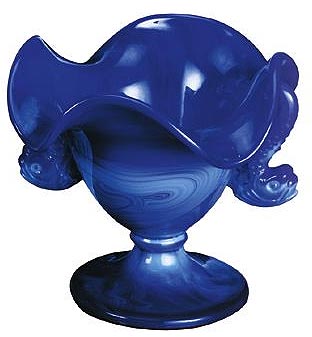 07513P2
5-1/2'' Fenton Gift Shop
Periwinkle Blue Dolphin Comport
Original Price $49.50, Now $32.00
Periwinkle Blue is a vivid opaque blue that works well in American Country or French Country decor. This striking opaque blue is an original Fenton color developed by Paul Rosenthal during the 1930s. The heat-sensitive glass ranges from light to dark blue to create beautiful gradations of color - a true art glass treatment.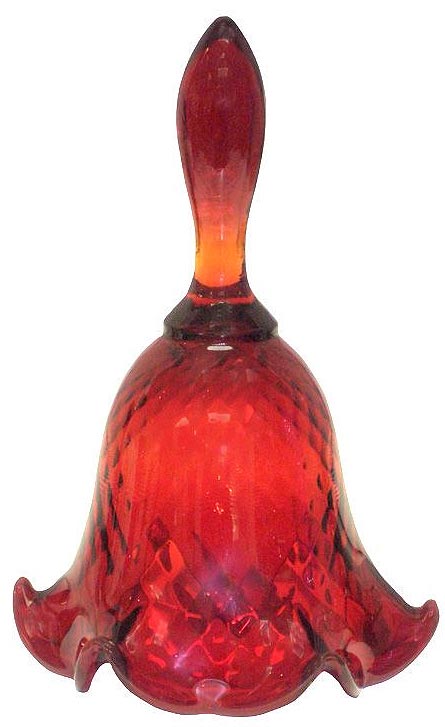 6'' Fenton Gift Shop Ruby Bell
with 6-point crimp, $18.50

Preferred Second.
This Ruby Bell with a six-point crimp will delight the
owner with its beauty and enchanting sound.